8 Criteria for Evaluating Enterprise E-Signatures - Part Five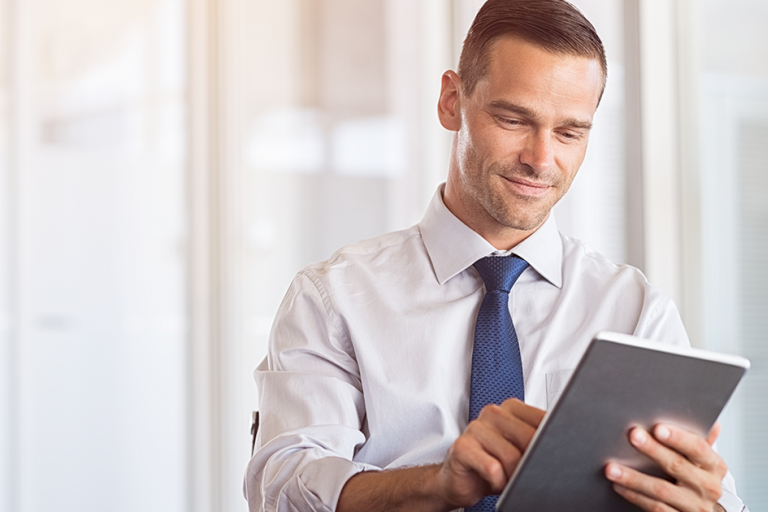 Yesterday we posted part four of an 8-part interview with Mike Laurie, VP of strategic planning. The purpose of this interview is to gain an industry insider's view of the top criteria for evaluating enterprise e-signature solutions, and to understand how OneSpan meets these criteria.
Evaluating Enterprise E-Signature Solutions
#5: Enterprise Capability Q: What does enterprise capability mean to you? How have your customers benefited from and leveraged OneSpan's enterprise capability?
A: Enterprise software can be distinguished from more general productivity tools, in that it touches an organization's core, customer-facing business processes and it is leveraged by multiple departments, distribution channels and lines of business.
When it comes to electronic signature solutions, organizations are moving away from stovepipe implementations and are adopting electronic signatures as a shared service across the enterprise. This is the preferred approach for many reasons. Banks, insurers and other service providers are looking for ways to better service their customers across multiple channels. They are striving to achieve a seamless customer experience that delivers convenience and efficiency in the channel of the customer's choice. Enterprise e-signatures make it possible to enable customer-facing transactions online, through call centers and in the field – in a consistent manner that fosters adoption and helps reduce compliance and legal risk.
A single platform also has the obvious benefits of minimizing impact on IT staff, reducing total cost of ownership and making it faster to deploy and scale. With the trend towards enterprise e-signatures, it is no surprise that many vendors will tout their enterprise capability. But it's important to understand what this means and look for evidence of enterprise experience. OneSpan Sign is being used today as a true enterprise platform. US Bank, 21st Century and others are leveraging the platform across multiple departments and processes. And going forward, these organizations now have the ability to scale across the enterprise with minimal development – while also providing the flexibility to fully define an optimal e-signature process and user experience for any type of transaction. Having one platform that scales and offers extensive flexibility lowers total cost-of-ownership and helps optimize the use of IT resources.
At a high level, consider how varied the needs might be for each line of business and each sales/service channel within your organization. It is simply not possible that a one-size-fits-all approach could ever meet all needs. The more options a solution offers, the easier it will be to scale to other processes, regardless of whether they be mediated, unmediated, third-party or internal. Our customers need to implement in a shared environment. We are often asked, for example, if there is a way to separate department-specific customizations. The answer is: for sure!
In our case, the platform runs as a shared service but also runs multiple versions of a process across different channels. For example, we have a customer that has automated new business insurance policy transactions running in real-time in three different channels, and to do that we had to support different customizations of the same business process. More evidence of true enterprise capability can be found in the range of implementations among OneSpan's customers. OneSpan solutions are being used in almost every possible configuration and scenario you would ever find in an organization: from low-risk internal approval processes to high-risk, customer-facing, legally enforceable, highly regulated transactions, through to the e-vaulting of transferable records. Name any signing requirement you have, and we will point to one of our customers doing exactly that. There is no other e-signature vendor with that breadth of experience. Customers can choose OneSpan knowing that our solutions are already being used in the same way by other organizations.
Learn more in the next installment of "8 Criteria for Evaluating Enterprise E-Signatures"
Next Question: What are solution accelerators, and why are they important?
For more detailed information on the evaluation criteria for enterprise e-signatures as well as use case demos, access this free OneSpan webcast recorded on January 25, 2012: 8-Point Checklist for Enterprise Electronic Signatures.