Top E-Signature Takeaways from the 2013 ACORD LOMA Forum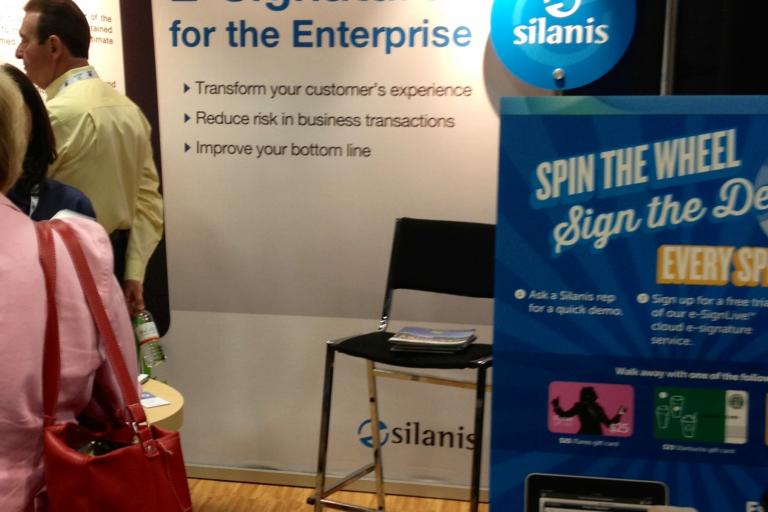 Silanis E-Signatures at the 2013 ACORD LOMA Forum Last week, the team at Silanis headed to Las Vegas for the annual 2013 ACORD LOMA Forum to hear from experts on trends influencing the insurance industry (hint: e-signatures was a big one). In fact, the event sessions included five that discussed e-signatures and electronic processing, with stories told through case studies, lines of business and specific themes, like Silanis VP and co-founder Michael Laurie's presentation on Keeping Out of Court with E-Signatures. Here's what we took away from these and other sessions:
E-Signatures are a timely topic yet adoption in the industry is slower than it should be. The property and casualty (P&C) side is already using e-signatures successfully in online and call center channels in personal lines, however the life and health (L&H) side has a way to go. Part of this stems from the fact that P&C is able to move faster on technology because its processes are simpler, lower in value and higher in volume than those in L&H.
Everyone wants straight-through electronic processing yet there is still fear around it. This comes in part from not understanding how to manage electronic files. For example, in one session, an attendee mentioned that he knew which spot on the counter to put bills that were due, but he didn't know how to manage that process in a digital world that didn't include a kitchen countertop.
The industry has set the bar too low for e-signatures. In a case study session, one insurance carrier expressed that e-signature adoption after 2-3 years was between 20-30 percent – and they considered that a good number! In reality, adoption can and should be at 99 percent (our customers have achieved over 95 percent in online and remote agent sales forces).