Effective Customer Onboarding Pays Off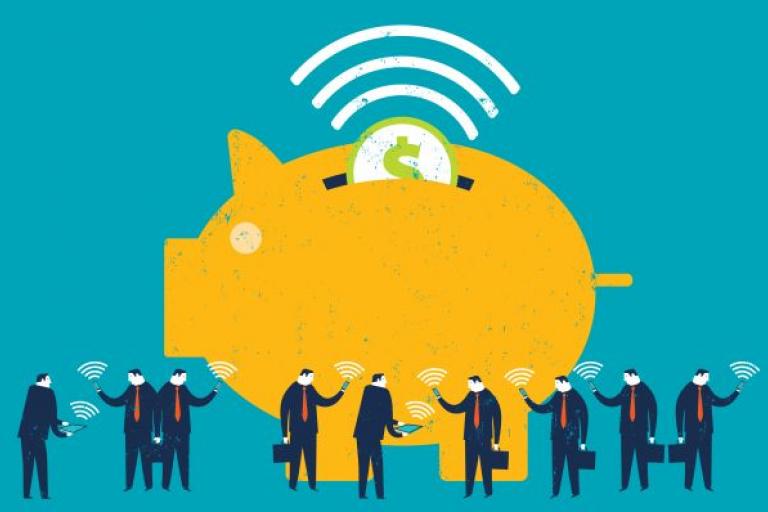 Today, customer onboarding has to be faster, more convenient and error-free. A recent independent Javelin Strategy & Research report found that financial institutions can achieve higher returns when they effectively convert and engage with new customers right from the onset. The study found that "fully engaged" customers are:
4x more likely than inactive customers to identify the new bank or credit union as their "primary financial institution" and
Own 2.7x more financial accounts than inactive accounts and intend to open more accounts in the next 12 months
The report also found that an increase in profitability ($212 per customer per year to be exact) can be achieved by turning an inactive customer into a fully engaged one. What's more, financial institutions that effectively onboard and engage with new customers can expect an 8% increase in the overall profit in the first three years. Inactive customers on the other hand typically result in a net loss during the same period.
Addressing customer onboarding obstacles
Banking shouldn't be complicated. Yet, many consumers find it difficult to open accounts and transfer mortgages, retirement accounts and other accounts. The financial payoff for banks and other financial institutions lies in making it convenient and easy for customers to move from one institution to another. Whether the switch starts online, on a mobile device or in branch, the process should be simple and straight forward. That's why streamlining the account opening process is critical to ensuring that new customers can easily switch to your bank or credit union.
Jump-start customer engagement with e-signatures
The banks and credit unions that we speak to everyday agree that e-signatures are a critical part of improving the customer experience and ensuring that the industry keeps up with customer expectations for intuitive and easy-to-use banking experiences. To attract new customers and upsell additional services, financial services institutions are increasingly offering the ability to open accounts without the need to visit a branch.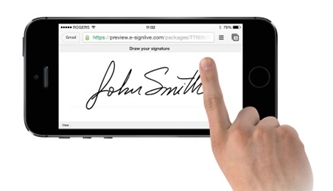 Tangerine, formerly ING Direct Canada, is a great example of an innovative bank that is using mobile e-signatures to enable new customers to easily transfer their savings and retirement accounts from other financial institutions. Consumers are looking to their banks to provide simple mobile banking experiences – and the "use your own device" remote e-signing capability in e-SignLive is helping banks like Tangerine create an easy and seamless customer onboarding experience.
By adding e-signatures to your customer onboarding processes, you'll be able to better attract, retain and engage with customers who are increasingly mobile savvy and demand more convenient experiences from their financial service providers. And in doing so, you'll create solid customer relationships that can lead to higher profitability in the long-run. To learn how banks are using e-signatures to better serve customers, download our e-signature guide for banks.