eSignLive Release 11.1.0: What's New?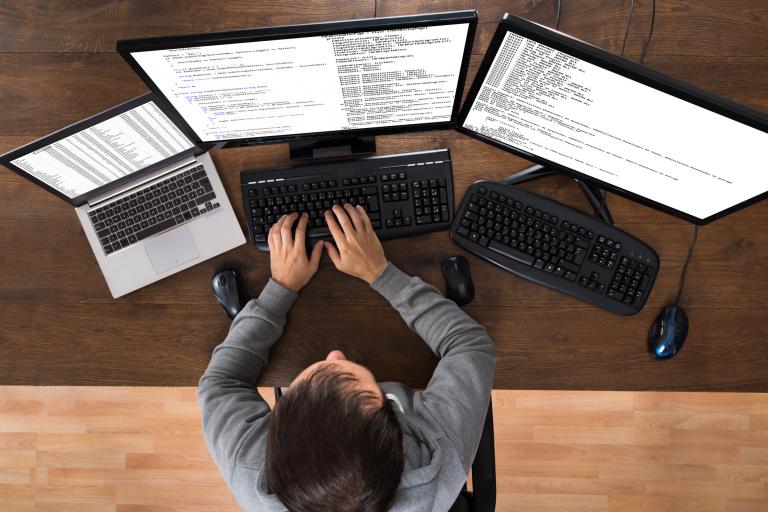 Version 11.1.0 of eSignLive has recently been released and a couple new features have been added. The release is already available in the eSignLive sandbox environment for testing. Hence, let's get right to it.
Document Visibility
In a previous release of eSignLive (11.0.5), the Document Visibility feature was introduced. In short, this allowed you to control which recipients can view specific documents in a transaction at the time of signing. This saves recipients from having to process documents they don't need to see, and it ensures that documents with sensitive information are viewed only by their intended recipients. However, this feature was only available through integration (i.e. SDKs/API). In 11.1.0, you now have the option to set the visibility of documents through the web user interface. Once you've added your documents and recipients to the transaction, click on Next, which will take you to the designer view. Then, click on the "eye" icon.

If you're unable to find the "eye" icon, the Document Visibility feature is most likely not enabled for your account. Please contact support to have it enabled. In my example, I have two documents that needs to be signed by specific recipients. Once you've clicked on the "eye" icon, you will be presented with the following window:

In the screenshot above, John Smith will only be able to view/sign the "cleaning_contract" document while Gary Smith will only be able to view/sign the "sample_contract2" document. Link to Blog
SMS Passcode
If for any reason your recipients did not receive an SMS passcode when choosing to use SMS authentication, your recipients can now request a new SMS passcode on demand. Below is a screenshot of what your recipients will see from now on: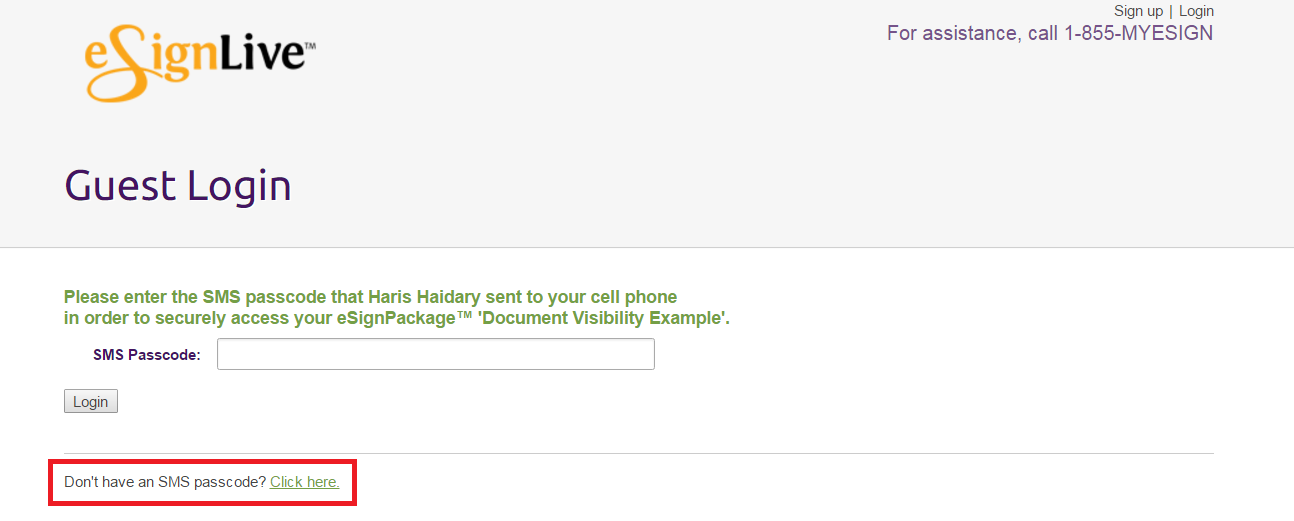 Decline On Mobile Signing Ceremony
Previously, if recipients were signing documents on their mobile devices, they could only opt-out of the transaction. Now, we've added a Decline option as well to the Mobile Signing Ceremony.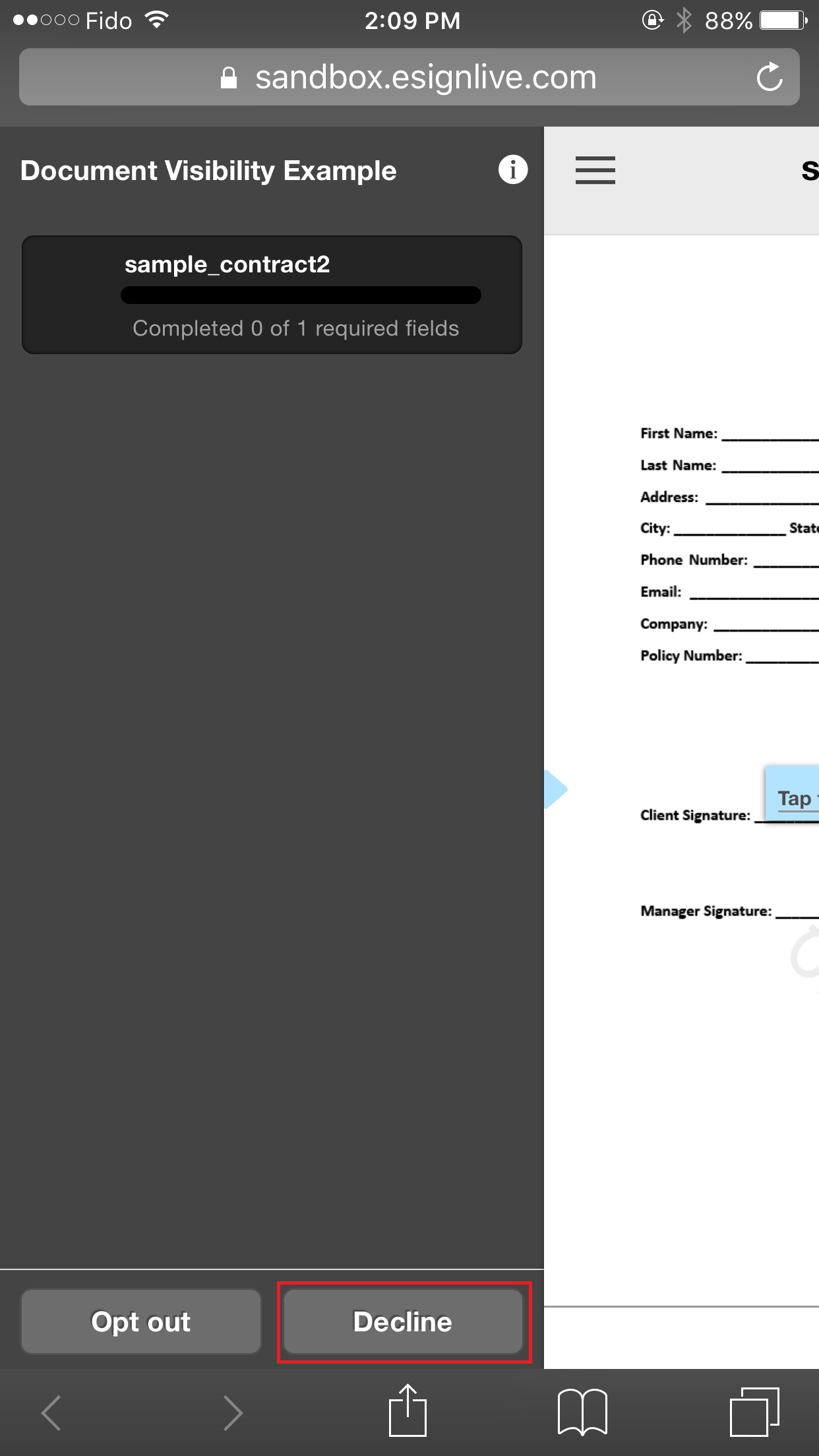 If you have questions regarding this blog or anything else concerning integrating eSignLive into your application, visit the developer community forums: developer.esignlive.com. That's it from me. Thank you for reading! If you found this post helpful, please share it on Facebook, Twitter, or LinkedIn. You can find all of my previous blogs by going to my author page. Haris Haidary Junior Technical Evangelist LinkedIn | Twitter [promotion id="15582"]