Georgia Police Department Steps Into Digital Age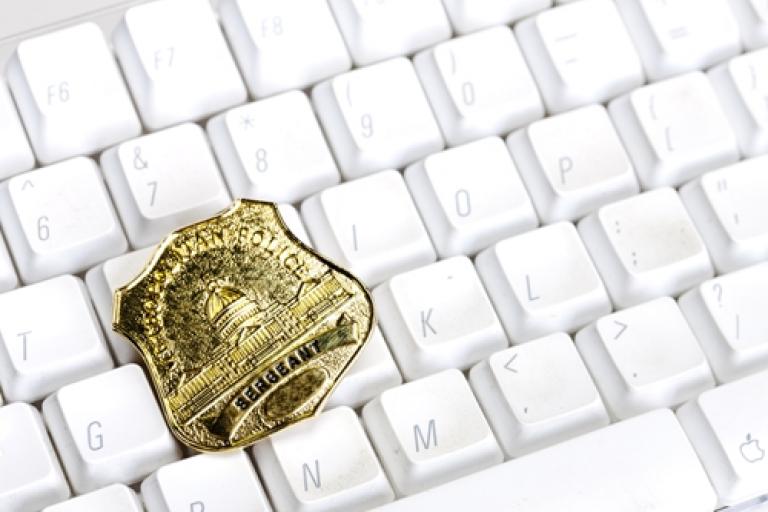 Police in Gainesville, Georgia, have a new tool at their disposal - electronic reporting. Through advanced technological systems that provide access to computing systems and a network connection, police officers can securely access, file and edit official reports in the field, making it much easier to handle the clerical side of law enforcement work, the Gainesville Times reported.
Implementing digital reporting
The news source explained that the the transition to digital reports is going well up to this point. There is still some work to be done getting everybody used to the nuances of the system, but everything is running fairly smoothly up to this point. In fact, Kevin Holbrook, spokesmen for the police department in Gainesville, explained that the new technology has created a bit of a role reversal between young officers and veterans.
"The majority of the officers were able to hit the ground running," Holbrook told the Gainesville Times. "The veterans, who have been here for many, many years, we grew up with pen and paper. ... It was quite different in that you had many of the rookie officers teaching the veterans, where it's usually vice versa."
Holbrook told the news source that the paperless documentation methods making it easier for supervisors to process and approve reports, and the younger, technology savvy generation of police officers have a bit of an edge when it comes to getting used to the system. That said, the struggles are not significant and are will be resolved with a small learning curve.
"What we're down to now is some procedural issues, because it is a learning curve for all of these officers ... and it's just a totally new way of doing things," interim chief Carol Martin told the news source.
The solution uses a virtual private network to ensure secure reporting, and more functions will likely be added over time, the report said.
Empowering a digital workforce
This is just one example of how organizations can use advanced digital tools to create a more efficient workforce. If the police can file sensitive reports electronically, chances are you can trust workers to get the job done from home. Many industries are supporting digital operations for a variety of tasks, including contract signing. Electronic signatures have emerged as a way to capture intent on a variety of document types, and e-signatures have become a key tool in supporting the digital workforce.
Whether you are working in law enforcement or logistics, check out our beginner's guide to e-signatures for some tips on how to use the technology effectively.