Get In the Digital Driving Seat at Microsoft Ignite 2015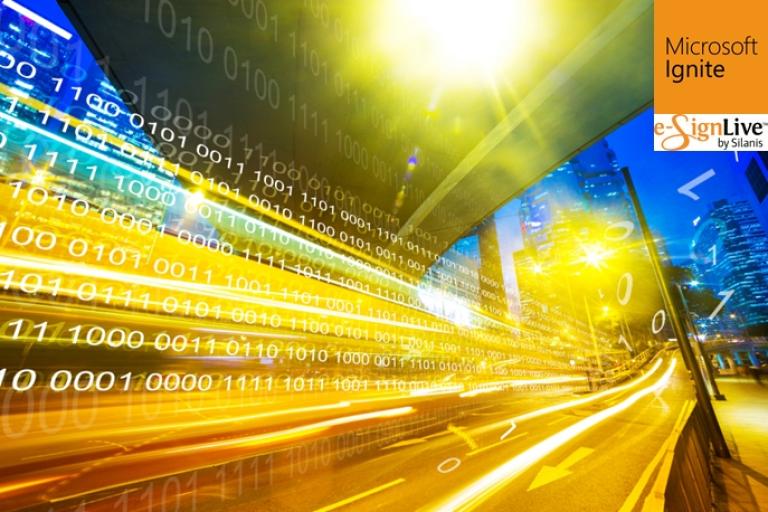 This week, we're in Chicago at Microsoft Ignite and very excited to talk about e-signatures to the Microsoft SharePoint, Dynamics CRM and Office communities. Many of the businesses that we meet at events like Ignite have a fundamental desire to "go digital". Going digital involves eliminating physical paper and "wet" signatures. E-signatures are a critical component of creating a 100% digital transaction and this is a key reason why organizations are adopting e-signatures and moving to a paperless office.
How to use SharePoint to drive your digital efforts
In a recent Forrester Research study, improving efficiency (i.e., eliminating costs associated with paper-based transactions) was a top business driver for moving businesses to an all-digital process.
It's difficult to talk about managing content without mentioning electronic signatures. While many organizations are making strides to digitize their business processes with the help of popular applications like SharePoint, their processes aren't fully digital because they fall to paper whenever a signature or approval is required. These are time- and labor-intensive processes that break the end-to-end digital transaction, hinder the collaboration process and let error-prone and unsecure processes back in. For these reasons, we're seeing a spike in e-signature implementations with content management systems like Microsoft SharePoint.
Getting started with e-signatures is easy
Contrary to what some might think, adopting e-signatures can be quick and easy and does not require IT or programming resources. With e-signatures, you can upload and start sending out documents within minutes. For companies who might be looking for a more integrated approach, e-signature add-ons for Microsoft SharePoint and Dynamics CRM, as well as other popular software applications and productivity apps are available. Businesses can quickly and easily enhance approval workflows with e-signatures (compared to checkboxes on an approval routing sheet) while also automating archival.
With e-signatures, you no longer have to print and fax contracts, agreements and forms for signature; everything that you need to get a document signed is available from the business applications –  Microsoft SharePoint, Dynamics CRM, Word, Excel – that you use every day.
Is your business truly digital? Join us on May 13th to find out
If you've been tasked with your organization's digital strategy efforts or looking for support on how to lead the digital charge at your company, make sure you register for our webcast next week on Digitizing the Enterprise with SharePoint and E-Signatures. You'll learn how to leverage SharePoint as a core business system and overcome digital roadblocks to help drive your "go digital" initiatives forward.