Government and E-Signature Software - Connecting Diverse Stakeholders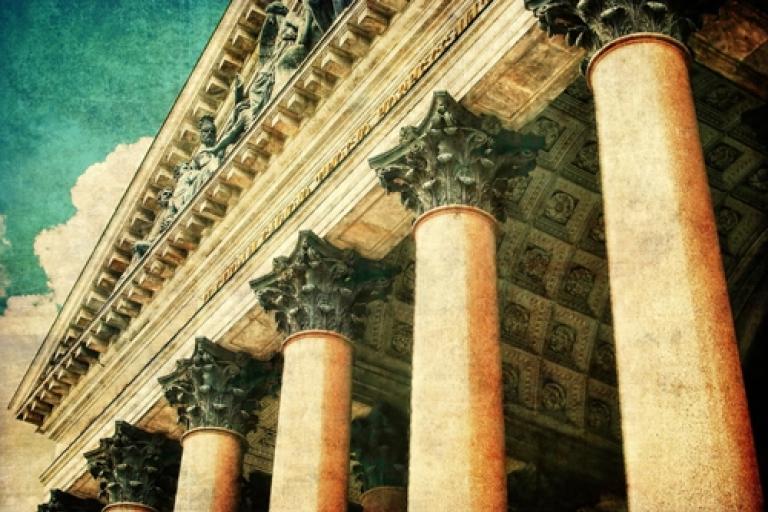 Federal, state and local governments face a unique challenge in that they must frequently partner with private organizations without sacrificing the security and transparency standards that come with functioning in the public sector. This creates unique collaboration challenges, particularly when it comes to finding ways to deal with issues like grant requests, agreements with contractors or official documentation pertaining to special projects. finding ways to ensure smooth, but secure, communication in these areas is integral to operational success, and electronic signature software for governments can help.
Supporting collaboration through government e-signatures

Public-private partnerships often lead to slow results because stakeholders need to collaborate about sensitive matters, like grants, funding, project schedules and solution specifications. Each of these issues needs to be treated with a challenging combination of confidentiality and transparency in which sensitive information is kept safe and only available for authorized users, but project information and operational details are made available to the public. The government is responsible for maintaining this transparency without creating data protection challenges, and e-signature policy for government can help.
Electronic signatures allow organizations to turn to digital methods for collaboration, document distribution, signing agreements and other sensitive issues. For example, a local government organization working on an agreement for project specifications with a private sector contractor will need to have specific documents and forms filled out to get the project going. Having everybody come together for a meeting, go over the forms and sign them can hold a project back. Mailing records can have a similar impact, but e-signature solutions enable all of these things to happen electronically without sacrificing security.
Looking closely at the impact of e-signatures on government

Let's consider a hypothetical project to look at the full benefits of government e-signatures. Imagine a municipal government is working to make major repairs to a bridge. The initial request for proposals document will need to be made publicly available, a process that will involve considerable internal collaboration as different government departments work to decide what specifications the new bridge will need to meet, what the budget will be and what the timeline for the project will be. The final request for proposals will need to be validated by key project leaders, a process that will often require signatures on an agreement for the final document.
From there, the government organization will need to accept proposals, decide which one to accept and start to get funding. Obtaining loans, raising taxes and other acts require a combination of grant requests and loan applications that will require proper authorization - a process that can take months when waiting on forms to be mailed back and forth between stakeholders. E-signatures can eliminate the unnecessary waste of printing, mailing and storing these documents.
With funding in place and a proposal received, the government group heading the project will need to monitor activities, be ready to respond to changes in the project's demands and oversee scheduling to keep everything running on time. All of this becomes incredibly complex and could lead to amendments to contracts, new documentation being created and other challenges that require more contract signing and agreements.
All told, a construction project sponsored by the government can lead to many phases of complex signature gathering and authorizations for everything from purchases to proposal details. The time wasted sending paper records between stakeholders or waiting on a date when everybody can meet in person can cripple such efforts, but e-signature software enables many of these activities to happen digitally without risk, making it easier to complete projects on time and within the budget.
Public sector organizations face major challenges trying to manage partnerships. Check out our overview of how government organizations are using e-signatures to get a clear idea of how the technology can help within your agency or department.