Internal and External Customers are King with E-Signatures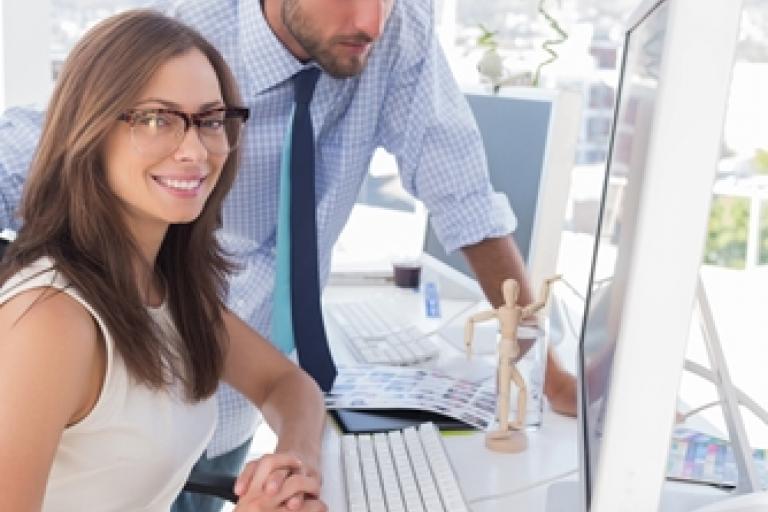 We've all heard the expression, "The customer is king," as it quickly shows the importance customers play in an organizational ecosystem. As such, media publications are abuzz with the value technologies like electronic signature software bring to the customer experience in industries including financial services, insurance and government. And while delivering ease of use and convenience are key to an organization's bottom line, so too is streamlining and improving internal processes and daily operations -you could arguably call this the internal customer experience.
There are two main areas where organizations can improve their internal customer experience with e-signatures to avoid the challenges with internal paper use and manual processes, including the following:
Internal Processing of Customer-Facing Documents

Whether a customer has just opened a new account, purchased retirement or insurance products or applied for a mortgage, this action sets off a chain of events that could more easily and accurately be managed using workflow rules inherent in a robust e-signature solution. Without e-signatures, internal staff are left printing, scanning, faxing or couriering documents, then doing manual compliance checks to ensure all signatures and information are correct. If signatures are missing or information in incomplete, the agent has to repeat the process, oftentimes involving a second or third customer visit to recapture the information.
Using electronic signatures, one of OneSpans' financial services customers with 8,000 employees in a line of business was able to save 100,000 personnel hours in just one month. That's 12.5 hours saved per person on administrative tasks. In addition to that time savings and that improved customer service, the additional time now enables agents to further educate and bring in new business for the organization.
Internal processing of human resources documents

Organizations need to get employee signatures on many documents throughout an individual's time working at the company, including tax documents, internal agreements, financial documents, insurance forms, non-disclosure contracts or other records legally signed to protect users. These records then need to be filed away and stored securely within the confines set forth by regulatory guidelines.
However, collecting and storing these types of corporate documents is becoming more difficult as many companies begin to embrace remote work policies that give employees more flexibility and freedom. Getting people to their desks to read through an agreement, fill out forms correctly and sign them can take an incredible amount of time. Mailing these documents to employees only adds to the complexity and increases the amount of time it takes to complete such processes.
All of these problems do not even account for what happens when individuals fill out a form incorrectly or forget to sign a document in all of the correct locations. These errors are common and particularly difficult to deal with if you have to track down an individual via mail or in person to get them to correct the error.
Using e-signatures to streamline external and internal operations

From any organizational standpoint - customer experience, internal processes, legal, compliance or technology - e-signatures offer a great experience. By eliminating inefficient operations through the automation of workflow processes while also keeping a transaction secure and legally compliant, all customers, whether external or internal, stand to benefit. For the organization overall, the end result is significant cost and time savings, improved workflow and compliance, lowered risk and better legal protection, plus the added bonus of freeing up internal resources to pursue additional revenue opportunities - it's a win-win for everyone.
Looking to make the case for implementing e-signatures at your organization? Check out the whitepaper on calculating e-signature ROI.