The Path to a Happy Sales Team with Salesforce and E-Signatures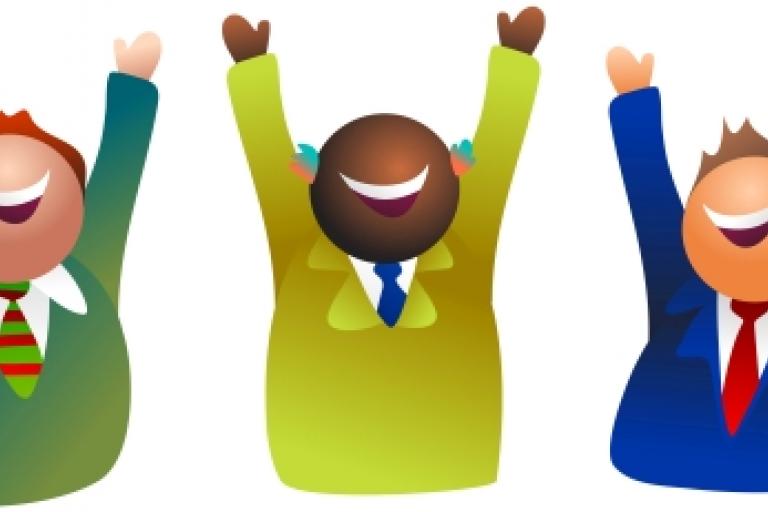 Sales professionals are natural born "hunters" – a term used to describe the type of sales rep that is focused on closing deals with new customers. I've worked with plenty of sales people during my career and know that they're under a lot of pressure to meet their monthly revenue targets. Supporting your sales team and giving them the right tools to meet their quotas (and secure their commissions) will therefore go a long way.
Customer Relationship Management (CRM) platforms are becoming an integral part of many sales organizations. With the availability of the cloud and SaaS-based pricing models, CRM is now within arm's reach of companies both big and small. As a result, more and more businesses are ditching their clunky spreadsheets in favor of flexible and scalable CRM systems like Salesforce.
Closing deals faster with e-signatures
Many business processes in Salesforce revolve around contracts, agreements and other types of documents that require signatures and approvals. One of the biggest challenges that a sales person faces is getting documents signed by prospects and customers in a timely manner. So even if contracting workflows start in Salesforce, they often fall to paper when a signature is needed – causing frustrating delays in the sales cycle.
If you think about the final (and arguably the most critical) phase of a typical sales cycle – i.e., creating a contract and then faxing it or sending it by FedEx to obtain signatures – sales people often lose control of the sales process and aren't able to take immediate action. But what if you could make it easier for your sales team to monitor these transactions and close business faster?
We recently launched our new e-SignLive for Salesforce app at Dreamforce to help sales professionals avoid the hassles of paper, and deliver and manage contracts in real-time inside Salesforce. With the app, sales reps can prepare, manage and send documents for e-signature without ever leaving Salesforce. So whether they're sending sales agreements, purchase orders, NDAs or other documents, they can use our pre-integrated e-signature app to keep business moving and sales contracting processes 100% digital.
E-sign from Salesforce in 5 easy steps
We've made it really easy to get up and running with e-signatures within Salesforce:
Create an e-SignLive package from a Salesforce Account or Opportunity record
Add your document(s)
Add the people that need to sign or review the documents (you can select from Contacts, Leads or Users in Salesforce, or manually enter a contact)
Drag and drop the appropriate signature blocks and fields (e.g., check boxes, radio buttons, text boxes, etc.) on to the document(s)
And click send to invite prospects and customers to e-sign
That's it. By spending less time preparing documents and chasing paperwork, your sales team will be able to quickly obtain secure and compliant e-signatures for everyday sales and marketing documents - and close deals faster than ever before.
View our new getting started video tutorial to see how easy it is to get documents e-signed from Salesforce.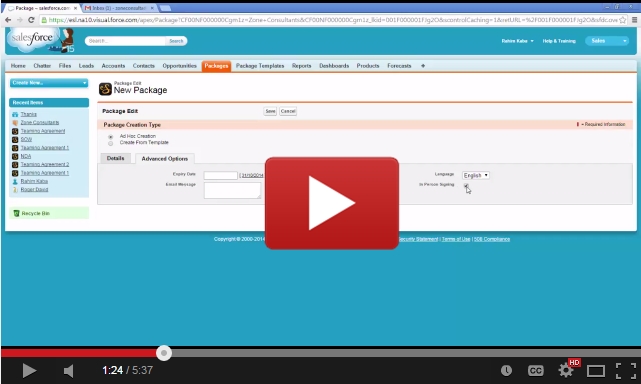 Ready to get started? Visit us on the Salesforce AppExchange to download the app.