SharePoint and E-Signatures: A Winning Combination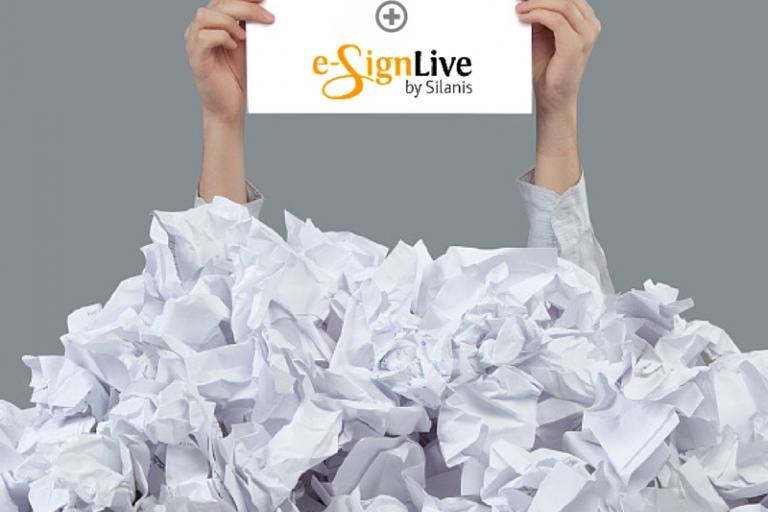 SharePoint is huge. With over 100 million users and 78% of Fortune 500 companies using some version of SharePoint, it has transformed the way businesses organize, store and share documents. SharePoint has also greatly contributed to the paperless movement in the business world. As organizations continue to move from physical filing cabinets to virtual document libraries, the hassles of paper are becoming a thing of the past. Think about it – when was the last time you "filed" a physical document away?
Many businesses processes revolve around documents that require signatures and approvals. So even if your document workflows start in SharePoint, they probably fall to paper when a signature is needed – causing frustrating delays and resulting in additional paper-related costs that inhibit companies from truly embracing end-to-end digital workflows.
E-signatures have gone mainstream and play a key role in helping to achieve a paperless office. They allow business users and decision makers to get documents of all types signed electronically. In regulated industries, e-signatures have enabled businesses to gain unprecedented control over and visibility into their operations as a result of keeping processes completely electronic. What's more, e-signatures actually provide stronger legal defense than is possible with paper because e-signatures are backed by electronic evidence – something that isn't possible in the paper world.
Keeping business digital with SharePoint
E-signature add-ons (so-called "connectors") offer the convenience of adding proven e-signature capabilities directly to the enterprise applications that you and your teams use every day. e-SignLive™ for Microsoft SharePoint is a pre-integrated e-signature solution for the millions of SharePoint users out there. By providing e-signature capabilities directly inside SharePoint, you can keep document workflows completely digital and avoid the hassles of paper. Documents such as sales contracts and NDAs that are stored in your SharePoint libraries can be sent directly to customers, partners, suppliers and internal team members for e-signing.
With e-signatures, you no longer have to print and fax contracts, agreements and forms for signature; everything that you need to get a document signed is available in SharePoint. What's more, once a document has been e-signed, it is automatically stored back into SharePoint – making it possible for you to go from manual, paper-based processes to end-to-end digital workflows.
E-Signatures: The next step in the evolution of SharePoint
By ensuring that processes stay 100% digital, you can help keep your business moving and projects track. Businesses often implement SharePoint for immediate needs such as document management and collaboration in order to improve on what the business is doing today. With business-critical apps like e-SignLive for Microsoft SharePoint, organizations can maximize their investment and enhance the power of SharePoint by adding e-signatures to their existing SharePoint document workflows.
If you're a SharePoint user that is looking to technology to replace manual and paper-based processes, look no further. The combination of Microsoft SharePoint and e-SignLive can help boost business productivity because you'll spend more time on actual project work and less time gathering and keeping track of signatures. Our integration with SharePoint can help you speed up processing by 25 percent, eliminating all document handling including shipping and courier costs and most importantly, speeding up decision making.
Complimentary webcast
To learn how you can leverage e-signatures inside Microsoft SharePoint, register for our upcoming webcast with KMWorld. New to e-signatures? Give our Quick Demo a try to see how easy it is to e-sign.