Introducing "Smile & Sign" at Finovate Europe 2017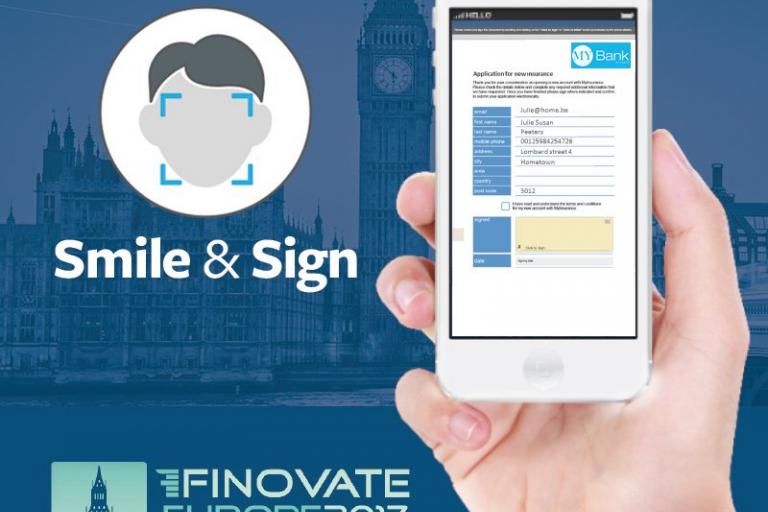 The ideal digital onboarding experience does away with paper and unnecessary visits to the branch. It takes into account the fact that consumers may leverage multiple digital channels during the onboarding process. With the majority of digital business transactions conducted remotely online and on mobile devices, financial services organizations are looking to offer secure yet frictionless onboarding experiences for new and existing customers alike.
A growing number of consumers are forgoing laptops and desktops, and using mobile as their main channel of engagement. They rely on their mobile devices and your app to check their balances, pay bills and transfer money electronically. But there's also an enormous opportunity to upsell additional products and services to your existing customers while they use your app – customers that today frankly prefer a digital and mobile means of engagement.
Mobile: The New Norm
If your organization isn't set up to enable mobile consumers, it'll be difficult to attract and retain them with compelling experiences that make it easy to do business with you. Keeping your mobile consumers happy is critical – they are your most valuable and profitable customers, and represent a segment that is likely to use additional products and services with your institution.
So, how can you harness the power of mobile to increase the share of your customers' wallet? How do you design mobile experiences that are secure and increase the likelihood that your customers will complete the account opening process?
"Smile & Sign" Live Demo at Finovate Europe
At Finovate Europe 2017 in London, VASCO and eSignLive will demonstrate a new way of onboarding your mobile customers – we call it "Smile & Sign". This innovation brings together next-gen biometrics (e.g., face authentication), fraud analytics and mobile e-signature technologies to help you deliver secure and convenient mobile experiences.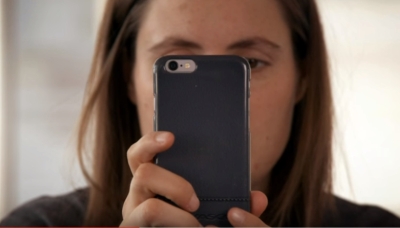 This is transformational because it helps you turbocharge your mobile app and give your customers more ways to do business with you – for example, applying for a personal loan, credit card or mortgage – directly inside of your app. It leverages e-signatures to capture intent in a legally binding way (i.e., compliant with the EU's eIDAS regulation) and something as simple as a "selfie" to validate the customer's identity before the signing process is complete. Financial institutions focused on reducing fraud while improving the customer experience will benefit from this solution.
Our "Smile & Sign" innovation was submitted to the Finovate Europe selection committee and underwent a competitive application process. We are among 70 organizations around the world – including our partners, nCino and Avoka – hand-picked to present to over 1,500 fintech innovators, consisting of senior financial and banking executives, venture capitalists, press and industry analysts.
Join us in London on Feburary 8th for a live demonstration of our latest innovation and learn how to increase the share of your customer's wallet by enabling a secure and frictionless mobile onboarding experience. If you can't attend Finovate Europe in person, we'll share the recording of the demo with you on our blog after the event!