And the Survey Says...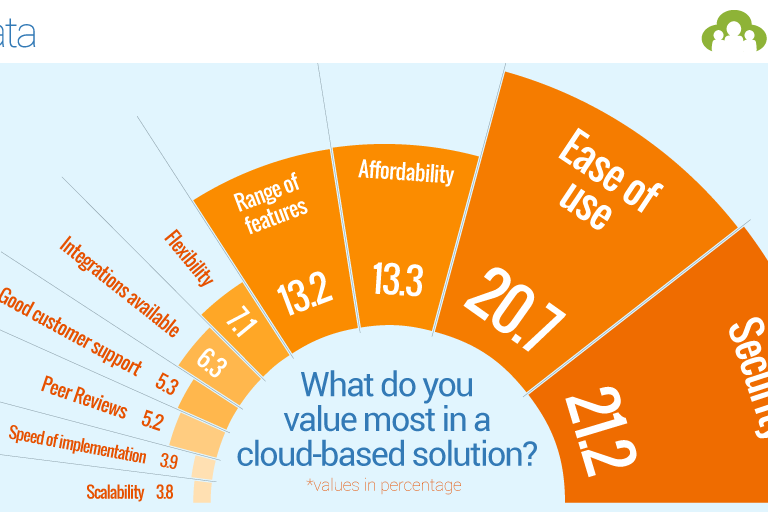 As part of GetApp's independent research, GetData asked 1,000 US-based small and medium-sized business owners what they look for when choosing cloud software for their business. According to the findings, security is what they value most in a cloud based solution.
We couldn't agree more. Last year, e-SignLive set a precedent as the first cloud-based e-signature solution to complete a Service Organization Control (SOC) 2 attestation. In an audit by EY (Ernst & Young), e-SignLive's data protection technologies and processes were verified as SOC 2 compliant, setting the system and company in the ranks of organizations including Google, Amazon Web Services (AWS) and Salesforce.
We also have a dedicated Trust Center to share our commitments and information on security, performance and availability-related topics. The site provides live and historical uptime data (updated monthly and reported to 3 decimal places), information on how we safeguard your data and best security practices for your organization. Our goal is to provide you with complete visibility into the quality and availability of our e-signature service.
During the decision making process for an e-signature solution for your business, it is imperative that the provider meets all cloud and data security best practices. But at the more granular level, you must also make sure that the solution securely captures both document and process-level evidence.
Document-level evidence addresses the basic requirements outlined in the E-SIGN Act.  e-SignLive provides proof of the method of signing (click-to-sign, hand-scripted signature, voice signature, etc.), user authentication (evidence of the identity of the signer), intent (the customer applied their signature with the intent to sign) and document authentication (the signature and document are tamper-evident).
Process evidence provides context for how an electronic record was presented, reviewed and signed by recording all elements of a transaction exactly as they appeared to the signer. e-SignLive records the entire document review and signing process from start to finish including the actual web pages and documents that were displayed, how long customers spent on each page, all actions they took, IP address, and much more. These are important components of a strong, irrefutable contract as they prove not only that the document was signed but also that the signer understood what he or she was signing.
If you're one of the 5 percent that said peer reviews are what is valued most in a cloud-based solution, check out our review page on GetApp.