Tim Mata, OneSpan Website Manager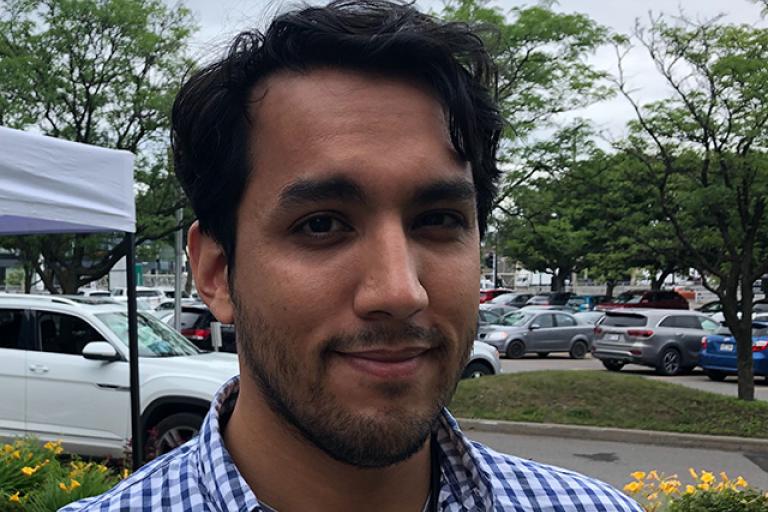 Meet Tim, OneSpan Website Manager based in Chicago.
Tim graduated from North Park University in 2010 with a degree in communications. He now works as a website manager at OneSpan. Tim began working at OneSpan when it was known as Vasco and has been a vital team member from the get-go.
Tim is a self-proclaimed "content production jack-of-all-trades." His role also requires him to be the liaison with departments and sub-teams of marketing as well as third party web developers.
From Nonprofit to OneSpan
His career began in the nonprofit sector. According to Tim, his role in nonprofit required him to juggle various tasks. Although Tim is someone who finds fulfillment in wearing many hats, he found a passion for content development and yearned for a position where his skills and passion would intersect.
When Tim joined the OneSpan team, they were seeking someone who could multitask on the content development end. Tim was the perfect fit. His current role requires him to be the liaison with departments and subteams in marketing and 3rd party web developers. He oversees the functionality of OneSpan's site; evaluates and manages website performance; and develops, maintains, and updates the site contents.
Working Globally
Aside from a fulfilling position, Tim enjoys his role, because he gets to work with colleagues from around the globe.
"It's refreshing to have coworkers who not only have a different background but are literally from a different part of the world and have a wildly different experience than you. It keeps things lively and interesting. There's a novelty that doesn't really go away with having virtual cubemates," he said.
Outside of the Office
When Tim isn't creating content, he enjoys watching live comedy shows. He is also a movie guru. Tim's free time consists of catching niche films with select screenings. He finds relaxation in going to the movies alone after a long work day and encourages everyone to see the 1979 version of Dawn of the Dead.
What Advice Would You Give Someone Considering a Career in Tech?
"Don't assume that you're not good enough, but also never stop learning."
Join the OneSpan Team
Were always looking for hardworking individuals that are ready to advance their career. Browse the OneSpan careers page to view all of our openings around the globe.