How it Works
See how OneSpan helps financial institutions digitize financial agreement processes
OneSpan Secure Agreement Automation combines an agreement cloud, digital identity verification, e-signature, workflow, and digital audit trails to digitize new account opening and finance applications, while also reducing fraud. 
Financial institutions can bring on new customers within minutes with less risk and a differentiated customer experience. 
Acquire More Customers
Achieve digital channel growth with digital account opening
Customers expect to be able to open a new account via a fully digital process. Manual steps such as in-person ID verification frustrate customers and lead to application abandonment.
Aite Group estimates that abandonment during account opening is as high as 65-95%, depending on the product.
Conor Hickey, Solution Architect at OneSpan, discusses how banks can increase account opening with digital identity verification.
ISMG Report
State of Digital Account Opening Transformation
This 28-page report compiles survey responses from banking and security leaders representing more than 100 financial institutions. Download now to get the latest data to help inform your organization's decisions on digital account opening transformation.
Improve the Customer Experience
Implement an agreement cloud for a consistent experience across all digital channels
Provide convenient anytime, anywhere engagement for new customers. Ensure customers enjoy a consistent application, identity verification, and agreement signing experience across all digital channels with digital agreements in the cloud. 
Customer Demonstration
How Santander Consumer Finance Use Secure Agreement Automation to Improve the Customer Experience
Santander Consumer Finance use OneSpan Secure Agreement Automation to digitize auto finance applications. The customer journey is delivered entirely digitally via an online portal.
This video demonstrates how Santander's customers complete their finance applications online.
Automate Identity Verification
Accelerate new customer acquisition in online and mobile channels with digital identity verification
Quickly identify and verify unknown applicants with digital ID document verification and facial comparison. 
Leverage OneSpan Verification Hub to meet Know Your Customer (KYC) requirements and identify applicants in real time.
What Our Customers are Saying About Secure Agreement Automation
"We were looking to improve on the scalability of the business, the compliant journey for the customer, and the customer experience. I would highly recommend OneSpan. I believe this is the future, and the more normal it becomes in our industry the better it's going to be for everyone."

— Dave Briggs, COO

Mitigate Application Fraud
Reduce fraudulent enrollments by positively identifying qualified customers
Application fraud represents one of the fastest growing business challenges to financial institutions. 
OneSpan helps to mitigate application fraud across online and mobile channels via mobile ID capture, digital identity verification, and electronic signing.
Capture Consent Electronically
Automate signing and capture consent with an agreement cloud and secure e-signatures
Eliminate manual processing errors and reduce operational costs by integrating an agreement cloud and electronic signatures into account opening and finance agreement processes. OneSpan Sign facilitates legally binding e-signatures from anywhere, on any device.
OneSpan Sign balances ease of use with the highest levels of security and compliance to deliver an electronic signature solution for all your business needs.
Demonstrate Compliance with Digital Audit Trails
Protect your organization with comprehensive digital audit trails
Financial institutions (FIs) need to capture a complete record of the agreement process using digital audit trails.
Digital audit trails prove the FI carried out all necessary Know Your Customer (KYC) checks and the applicant intended to be bound by the terms of the agreement.
Audit trails can help FIs demonstrate compliance to regulators and protect against potential disputes. 
How financial institutions are putting these capabilities to work
Financial institutions (FIs) are leveraging agreement cloud technology to digitize account opening processes. Typical use cases include:
Checking accounts
Savings accounts
Corporate bank accounts
Credit card applications 
The combination of digital identity verification, e-signature, and secure storage allows FIs to transform account opening processes so that customers can open accounts anytime, from anywhere. 
Agreement cloud technology can be used to digitize any type of financial transaction. Typical use cases include:
Personal loans
Residential mortgages
Asset finance agreements
Auto finance agreements
Annuities
Pensions
By automating the agreement process, financial institutions are able to offer a better experience for customers, differentiate themselves from their competition, and improve compliance.
Our customers use Secure Agreement Automation for:
Financial Agreement Automation
OneSpan's Secure Agreement Automation with digital identity verification has positioned MotoNovo to grow rapidly while preventing application fraud.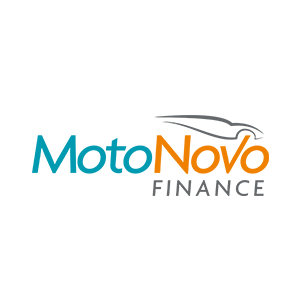 40% of new business automated

Reduced fraud with real-time KYC checks

Increased growth to achieve £150M of new business per month
Automotive Finance Agreements
Investec is an international specialist banking group. To strengthen compliance and improve the auto finance experience, Investec implemented a fully digital application process.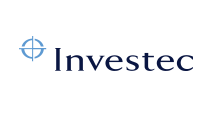 25% of financial agreements automated

Made the customer contract process more convenient and efficient 

Capture a complete audit trail to prove a compliant process was followed
Remote Account Openings
FIs use Secure Agreement Automation to solve challenges in digital account opening processes. This Aite report highlights key technologies and best practices to digitize the customer experience.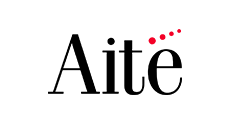 Key account opening performance metrics 

Technologies to transform account opening

Vendor comparison guide
Questions? We are ready with answers
OneSpan can help you deliver a secure digital financial agreement process while reducing abandonment rates.