Frost & Sullivan Report Highlights Award-winning Best Practices from OneSpan to Reduce Fraud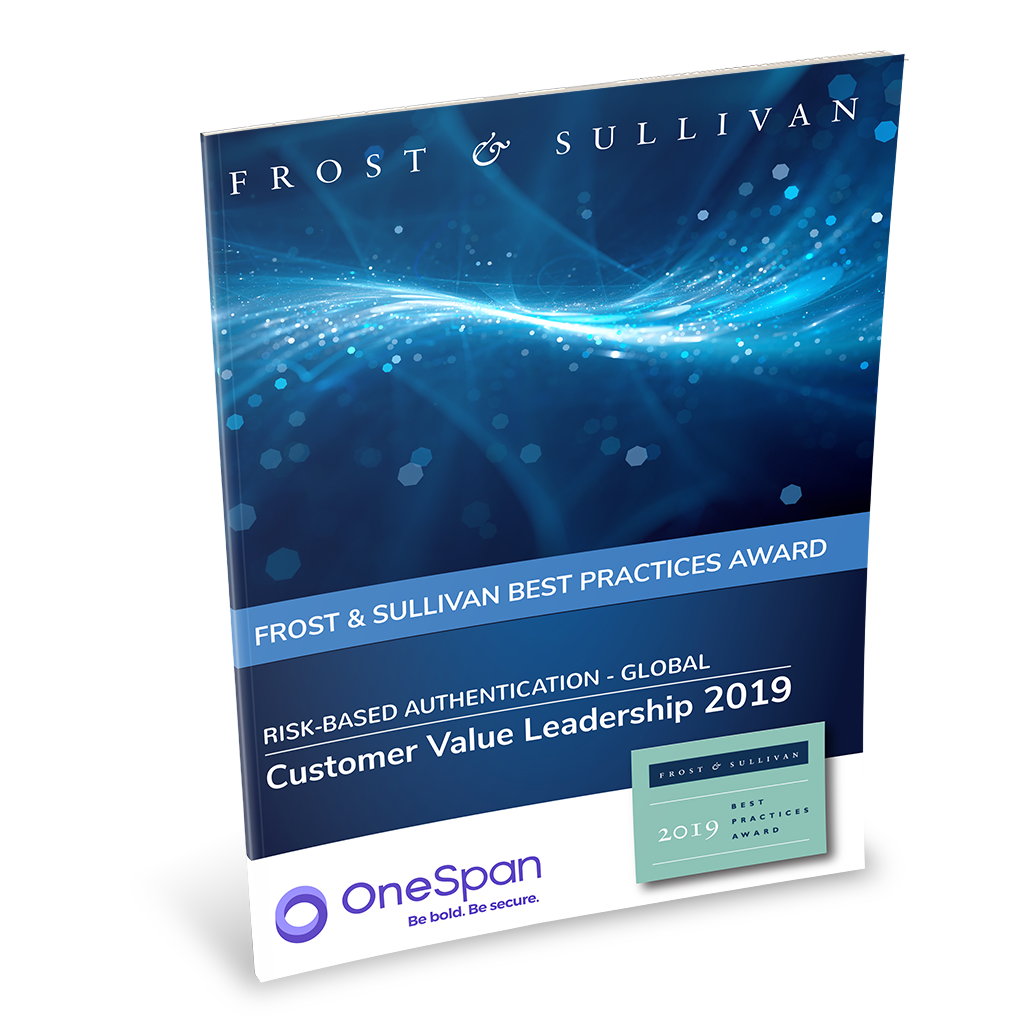 Frost & Sullivan has just published a report on the latest best practices for risk-based authentication. Written for financial executives and cybersecurity leaders, this 10-page report provides insights into the top fraud and authentication challenges, as well as the most innovative features and practices to help stop more fraud through adaptive authentication. 
Discover why Frost & Sullivan recognized OneSpan with the 2019 Best Practices Award for OneSpan's Intelligent Adaptive Authentication solution – and how to best protect the digital customer journey with the right authentication at the right time.
Download this analyst report to learn how to:
How to reduce a fraudster's chances of accessing confidential data 
Why FIs need to continuously verify a customer's identity and transactions
Best practices to prevent account takeover and unauthorized funds transfers
How real-time fraud analysis and machine learning can detect the most sophisticated threats