Success Story
How a global law firm secures remote employee access
Customer
Clyde & Co is a leading law firm with 52 offices around the world and $551 million in revenue.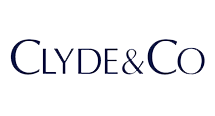 Challenge
Clyde & Co needed a remote access solution that would provide strong enterprise security, but also be easy to use and flexible enough to adapt to user preferences for hardware or mobile authentication. 
Results
By securing all external Citrix portals and VPN clients, the firm built trust with clients – reassuring them that access to their data was well protected
Increased security by replacing static passwords with one-time passwords (OTP)
Fast, efficient deployment of OneSpan Mobile Authenticator Studio and Digipass® devices
Easy and intuitive for users
How it Works
See how OneSpan Logon for Windows works with mobile push notifications
The mobile experience is fast, easy, and secure. A push notification is sent to the user's device, which opens an out-of-band app. With a tap, the user is logged on. There is no need to type in the one-time password (OTP) – meaning the password can't be intercepted by keyloggers.
For additional security, simply layer in local authentication factors like biometrics.
Authenticate Using Software Solutions
Generate a one-time password (OTP) on your mobile with a touch
Mobile authenticator apps can protect your data and corporate network from unauthorized access, while reducing the complexity of offering secure remote access to employees and third parties.
An authenticator app enables users to logon to applications via their phone with a simple fingerprint or PIN and one-time password. This facilitates secure access to SSL VPNs, extranets, and online applications, while remaining compliant with evolving regulations.
Users can also scan QR codes as an alternative authenticator to create an even simpler, smoother user experience.
Deliver Simple Multi Factor Authentication
Secure access with hardware authenticators and MFA
Hardware authenticators protect corporate data and resources by enabling multi factor authentication (MFA) with one-time passwords (OTP). 
OneSpan offers: 
The broadest portfolio of hardware OTP devices, ensuring a solution that meets user preferences and enterprise requirements.  
The flexibility to handle any use case. Protect access to VPN, cloud applications, custom web applications, and digital workspaces, all with a single token.
Token customization to reinforce trust by white-labeling OTP devices with your brand.   
Centralize Lifecycle Management
Deploy MFA capabilities at mass scale​
A centralized authentication server validates authentication requests and ensures secure access to corporate resources and applications. It supports and centralizes the administration of your entire range of authentication tools, including OTP hardware and software authenticators, biometrics, push notifications, and QR codes. 
To reduce task complexity, OneSpan authentication server solutions come with: 
A web-based administration console to simplify management
Self-service capabilities so users can activate their authentication tokens and manage their account, freeing up valuable IT resources and reducing helpdesk costs
Adaptive Authentication: Superior User Experience and Growth through Intelligent Security
Download this white paper to help improve the customer experience, reduce fraud and achieve growth.
Employ Out-of-band Security
See how out-of-band security protects the corporate network
When a user attempts to access the corporate network, a push notification is sent to their device. With a tap, the user is logged on. No need to type in the OTP – meaning the password can't be intercepted.
For additional security, simply layer in local authentication factors like biometrics.
Why OneSpan
Domain Expertise
Financial institutions around the world choose OneSpan for our proven fraud prevention technologies and extensive expertise in financial digital channels. We understand the complexity of account takeover fraud – and provide the risk-based intelligent analytics to fight it. 
Secure Digital Customer Journeys
We bring together best-in-class security solutions that work together to secure the digital customer journey and mitigate fraud. By establishing trust in digital identities, devices, and transactions, we help you reduce fraud, increase top-line growth, and strengthen compliance as you modernize the customer experience.
Customer Commitment and Support
We're known for taking a hands-on approach. Customers appreciate our industry-leading post-launch support, where we provide ongoing help to fine-tune fraud prevention, increase efficiency, and improve adoption rates.
Flexible Solutions and Cloud-based Platform
Our solutions are designed to integrate seamlessly with third-party and in-house systems, so you can continue to leverage your existing technology investments while advancing your digital transformation with next generation technologies.
In addition, our SaaS solutions are delivered on a platform that makes it easy to integrate new and existing tools and technologies, to better detect fraud and improve the user experience.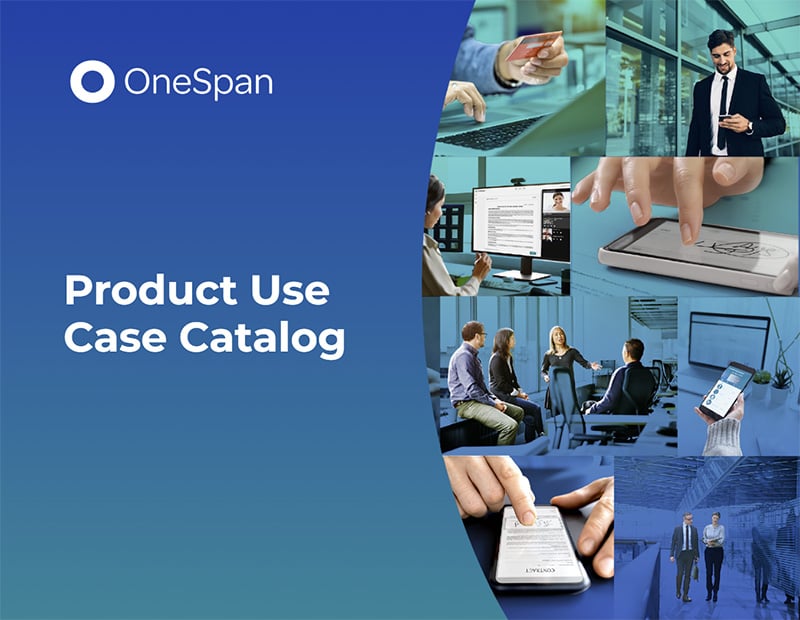 E-book
Use Case Catalogue
Our solution portfolio supports secure, simple end-to-end experiences for your clients. Find out how.
Read now
Improve your organization's productivity and security with enterprise security solutions that are easy to use