Success Story
How Odeabank provided a frictionless mobile authentication experience
Customer
Odeabank entered the Turkish banking market in 2012 as a dynamic and innovative bank. Today, the bank has 53 branches and 1,477 employees.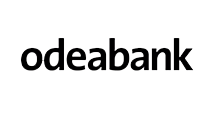 Challenge
Odeabank needed an integrated mobile banking solution with support for Touch ID.
Results
Greater user convenience with Touch ID functionality
Complied with local regulations stipulating two-factor authentication (2FA) for financial transactions in the online and mobile channels
OneSpan Mobile Security Suite made it easy for the bank to select and implement security features
Orchestrate Authentication Methods
Manage security technologies with sophisticated orchestration technology
Easily integrate multiple authentication technologies to ensure the right method is available for specific applications.
Leverage a cloud-based platform with orchestration technology that seamlessly brings together the latest authentication, risk analytics, and mobile app security technologies to better secure users, devices, and transactions.
Apply the Precise Level of Security Every Time
Drive down fraud, improve the customer experience, and meet compliance requirements
Apply a precise level of security for each unique customer interaction. No more, no less. 
This can be accomplished through real-time risk assessment of vast amounts of user, device, and transaction data, resulting in a risk score. This score triggers automated security workflows that apply the exact security required for each transaction.
Reduce False Positives with Machine Learning
Reduce fraud and drive revenue growth with risk-based analytics and machine learning
Leverage the latest machine learning and data modeling to gain the most accurate predictions of risk and fraud. Proactively identify and prioritize fraudulent transactions for fraud analysts to review. This ultimately provides a better user experience through fewer false positives and supports top-line growth with increased customer loyalty and retention.
Protect the Mobile Channel
Optimize the mobile experience and reduce fraud with authentication and app security
Maintain trust without impacting the customer experience through sophisticated mobile app shielding technology, biometric authentication, and the ability to step-up authentication only when necessary. 
Deploy a combination of authentication options for your customers while also proactively defending against the most advanced mobile threats.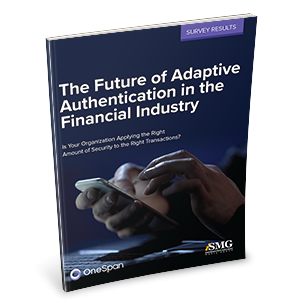 The Future of Adaptive Authentication in the Financial Industry
ISMG surveyed over 150 FI executives to capture the current state of digital authentication and the market's investment strategies. This report provides the data you need to determine if your institution is behind the curve – and what to do about it.
Modernize the Customer Experience with Biometrics
Replace weak static passwords with more advanced authentication technology
Deploy better alternatives to weak and clunky passwords with biometric options, including fingerprint, facial recognition, and advanced behavioral biometrics, to improve the user experience and reduce fraud.
Simple and convenient, biometric authentication is supported by mobile operating systems, such as iOS and Android, and widely preferred by consumers. According to a recent Javelin study, "three of the top four most desired authentication features for online and mobile banking are biometric modalities.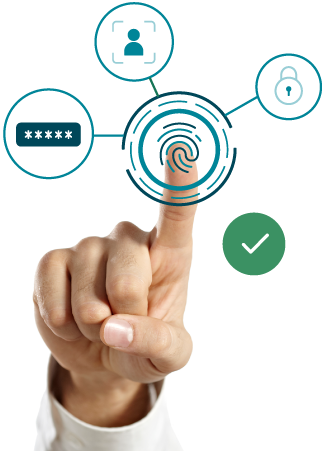 Employ Strong Out-of-band Security
Simplify mobile authentication with one-time passwords (OTP)
Push notification has had a strong impact on the authentication market. It combines higher security with an improved user experience, at a lower total cost of ownership. It is also more secure than SMS and just as convenient.
Why OneSpan
Domain Expertise
Financial institutions around the world choose OneSpan for our proven fraud prevention technologies and extensive expertise in financial digital channels. We understand the complexity of account takeover fraud – and provide the risk-based intelligent analytics to fight it. 
Secure Digital Customer Journeys
We bring together best-in-class security solutions that work together to secure the digital customer journey and mitigate fraud. By establishing trust in digital identities, devices, and transactions, we help you reduce fraud, increase top-line growth, and strengthen compliance as you modernize the customer experience.
Customer Commitment and Support
We're known for taking a hands-on approach. Customers appreciate our industry leading post-launch support, where we provide ongoing help to fine-tune fraud prevention, increase efficiency, and improve adoption rates.
Flexible Solutions and Cloud-based Platform
Our solutions are designed to integrate seamlessly with third-party and in-house systems, so you can continue to leverage your existing technology investments while advancing your digital transformation with next generation technologies. In addition, our SaaS solutions are delivered on an open, cloud-based platform that makes it easy to integrate new and existing tools and technologies, to better detect fraud and improve the user experience. 
Questions? We're ready with answers
OneSpan can help you differentiate with a frictionless authentication experience in your digital channels