How to Integrate E-signatures into Your Bank's Portal
The OneSpan team recently created a new tool to help developers and business decision makers understand how easy it is to leverage e-signatures into their bank portal. The OneSpan Sign Interactive Demo showcases a real-life use case of an e-signature implementation through a simulated a banking website. We included  three lending use cases in the Interactive Demo, to show off some of OneSpan Sign's robust APIs and SDKs used to fulfill the most simple to more advanced e-signature use cases.   Let me give you a tour of our Interactive Demo:   On the main page of the Interactive Demo, you will be on the STU Bank website. To explore the use cases, click the 'Get Started' button.  
Interactive Demo Homepage - STU Bank Website
Next, you can explore OneSpan Sign's features and capabilities used to build each use case. Discover simple e-signature capabilities in the Personal Loan use case or more advanced capabilities in the Car Loan and Mortgage Loan use cases.   Let's explore the Personal Loan use case in more detail.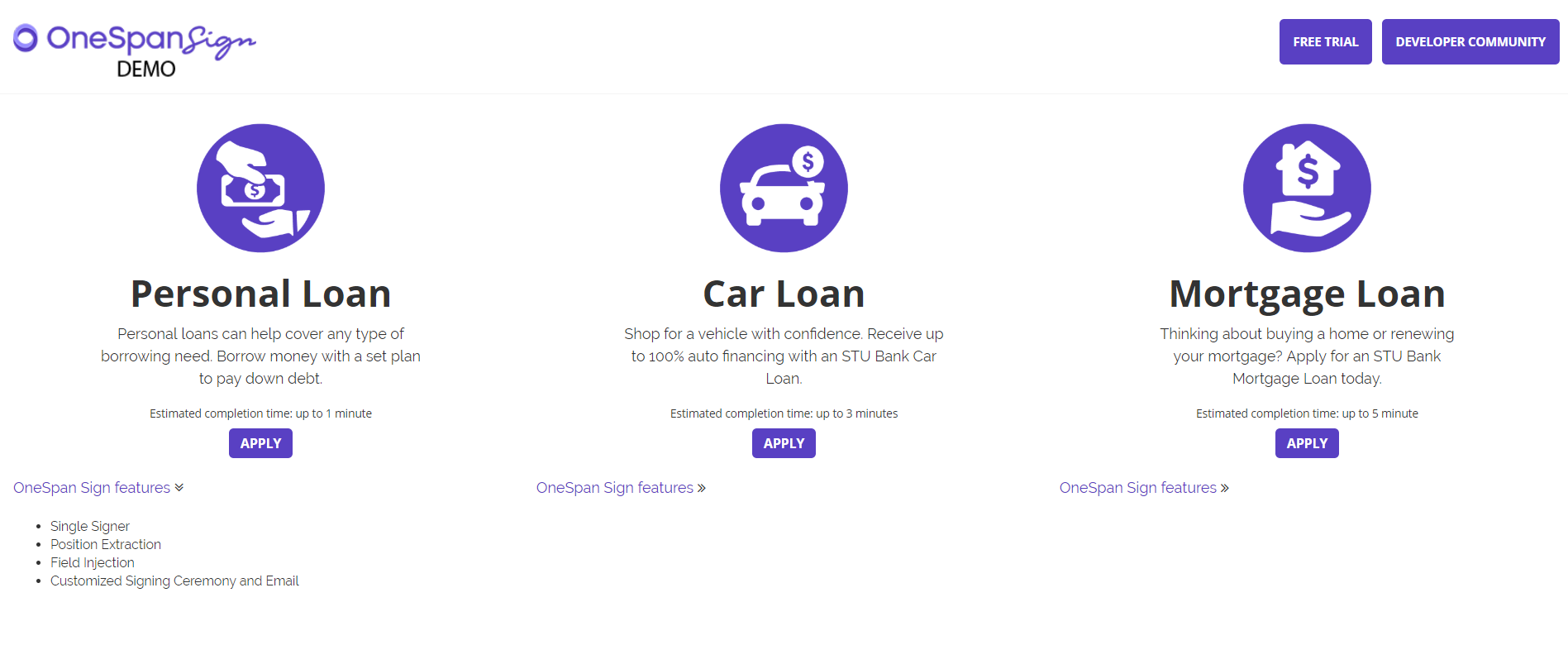 After clicking 'Apply', you will be directed to the sample Personal Loan form. You'll find the Personal Loan application form on the left hand side and a Preview Document of the form on the right hand side with the placement of signature fields. In this use case, you can simply enter your First Name, Last Name, Email Address and Fill out your Desired Loan Amount. You have the option to sign the document in an in-person signing scenario or sign the form from your email. Let's select 'Continue Signing' and then 'Apply Now' to sign the form in an in-person signing scenario.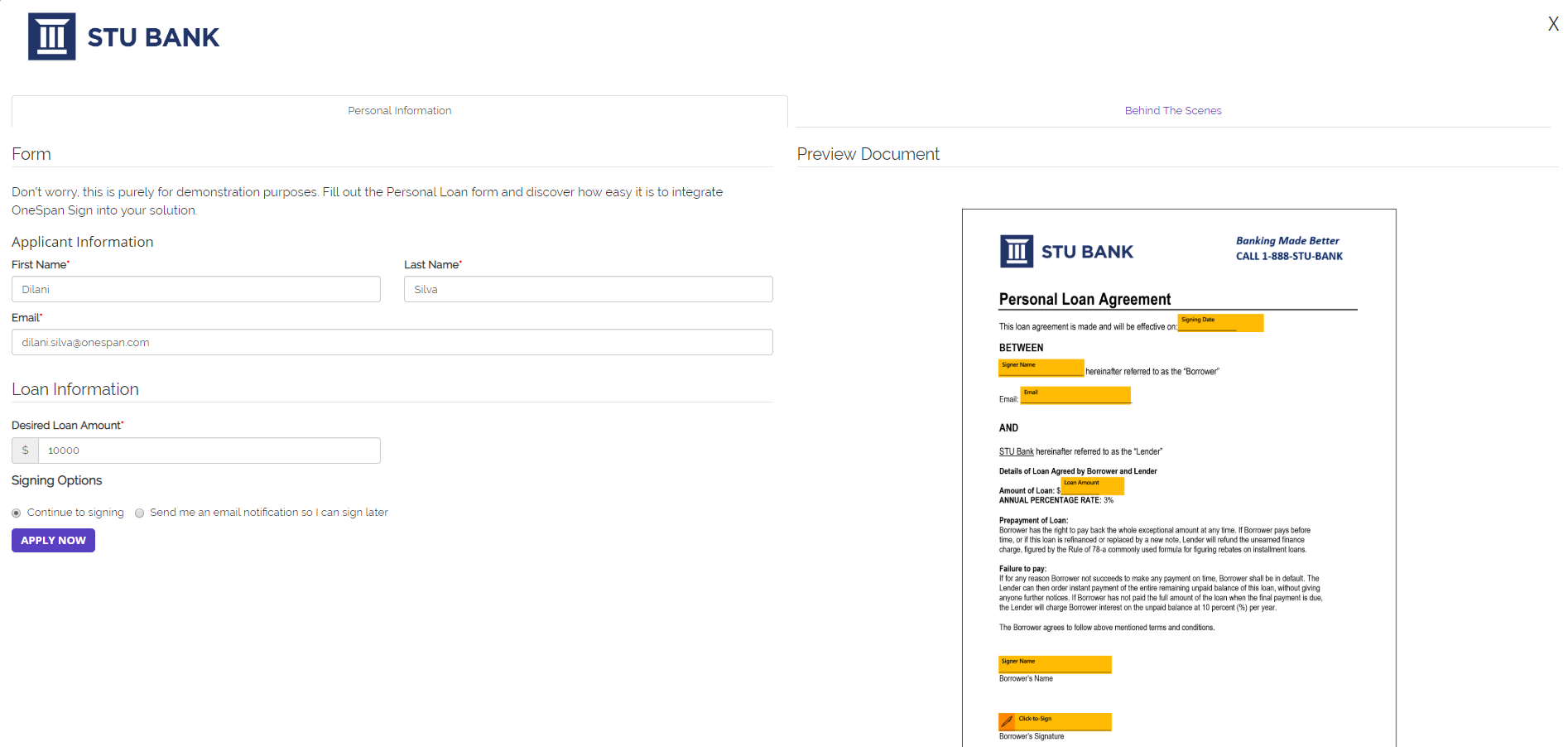 The Signer Experience will immediately appear. Simply review the document and e-sign it!  
Personal Loan Form - Signer Experience before signing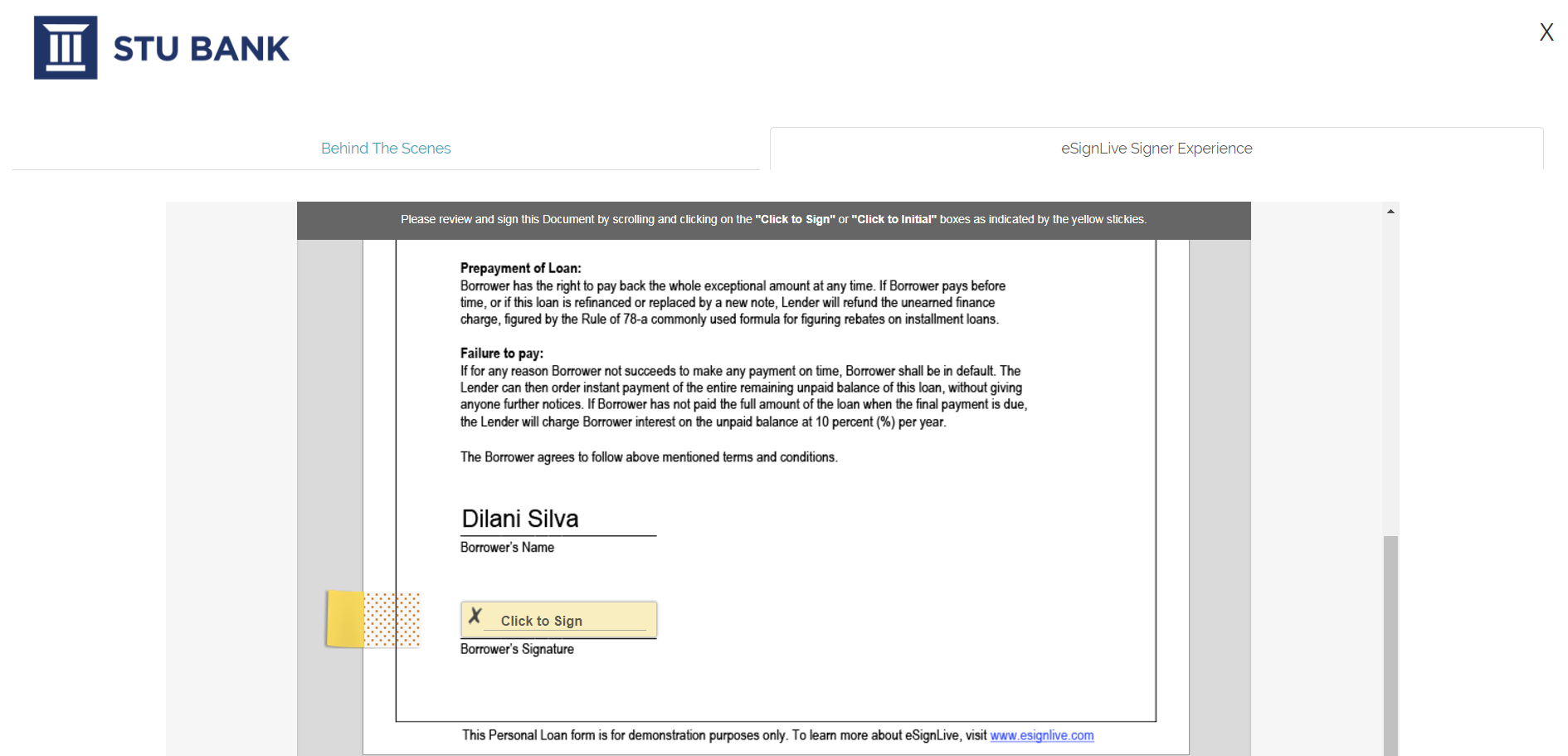 Personal Loan Form - Signer Experience after signing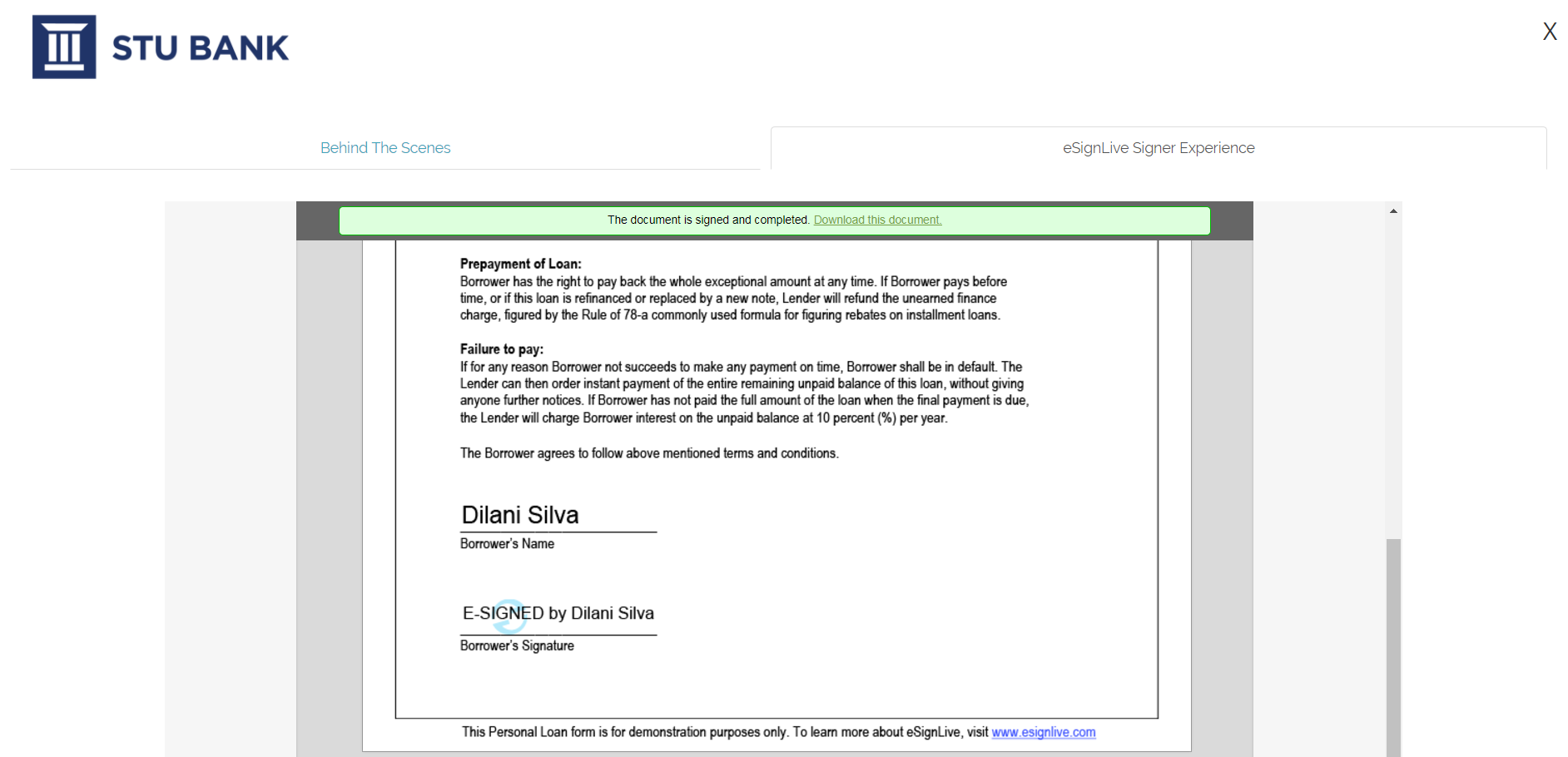 Like what you saw? If you click the 'Behind The Scenes' section, you'll find the Documentation and the Code Flow used to build the Personal Loan use case. You can even download the sample code to use some of the same features to test the e-signatures capabilities for your use case.  
Behind the Scenes – Sample Code and Documentation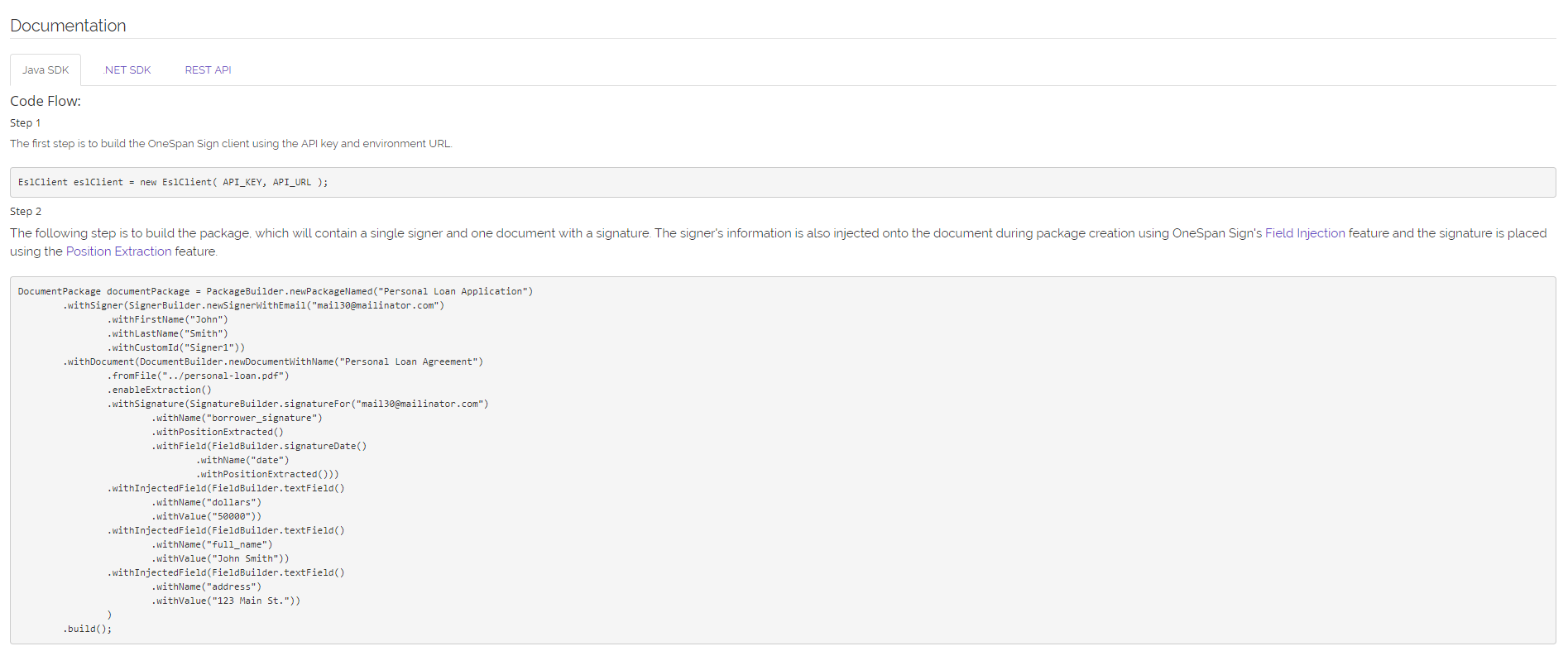 With the OneSpan Sign Interactive Demo, you can learn about our out-of-the-box e-signature integrations capabilities at your own pace and feel empowered to integrate e-signatures with your own applications. Whether you're interested in a simple or a more advanced e-signing use case, the Interactive Demo will provide you the information you need to get up and running with OneSpan Sign e-signatures in minutes!