Tips & Tricks: How to Use Templates in the eSignLive iOS App
Templates give you the power to expedite the process of sending a transaction in eSignLive. What's more, you can automate the e-signature process for your frequently used documents from the eSignLive iOS app by using templates on the go from your iPhone or iPad devices.
Let me show you how easy it is to use templates in the app. 
How to Use Templates in the eSignLive iOS App
Make sure you have already created templates from the web app. Templates created within the web app will show as available in the iOS app.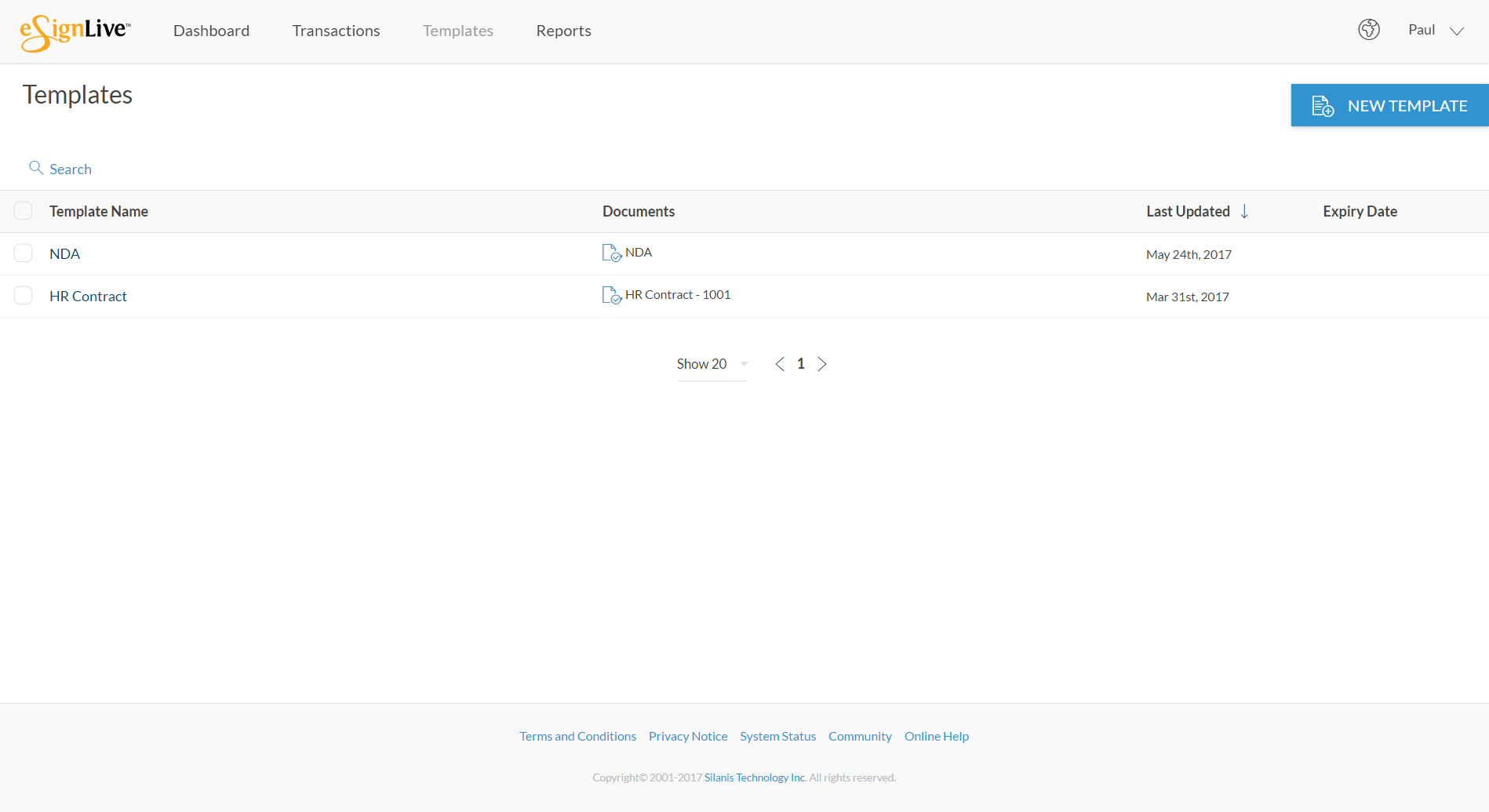 From the Dashboard, select 'Create a new transaction' and enter a name for your transaction. Tap 'Done'.
From the 'Create' screen, select '+ Documents' and then select 'Templates'. All of your available templates are listed here. In this example, let's choose the NDA template.
After selecting your desired template, enter your recipient information in the pre-defined signer placeholder. Tap 'Save'.
Tap 'Next' to review the document you want to send to your recipient then tap 'Send'. And voila! You've just sent a transaction out for e-signature using templates from the eSignLive iOS app!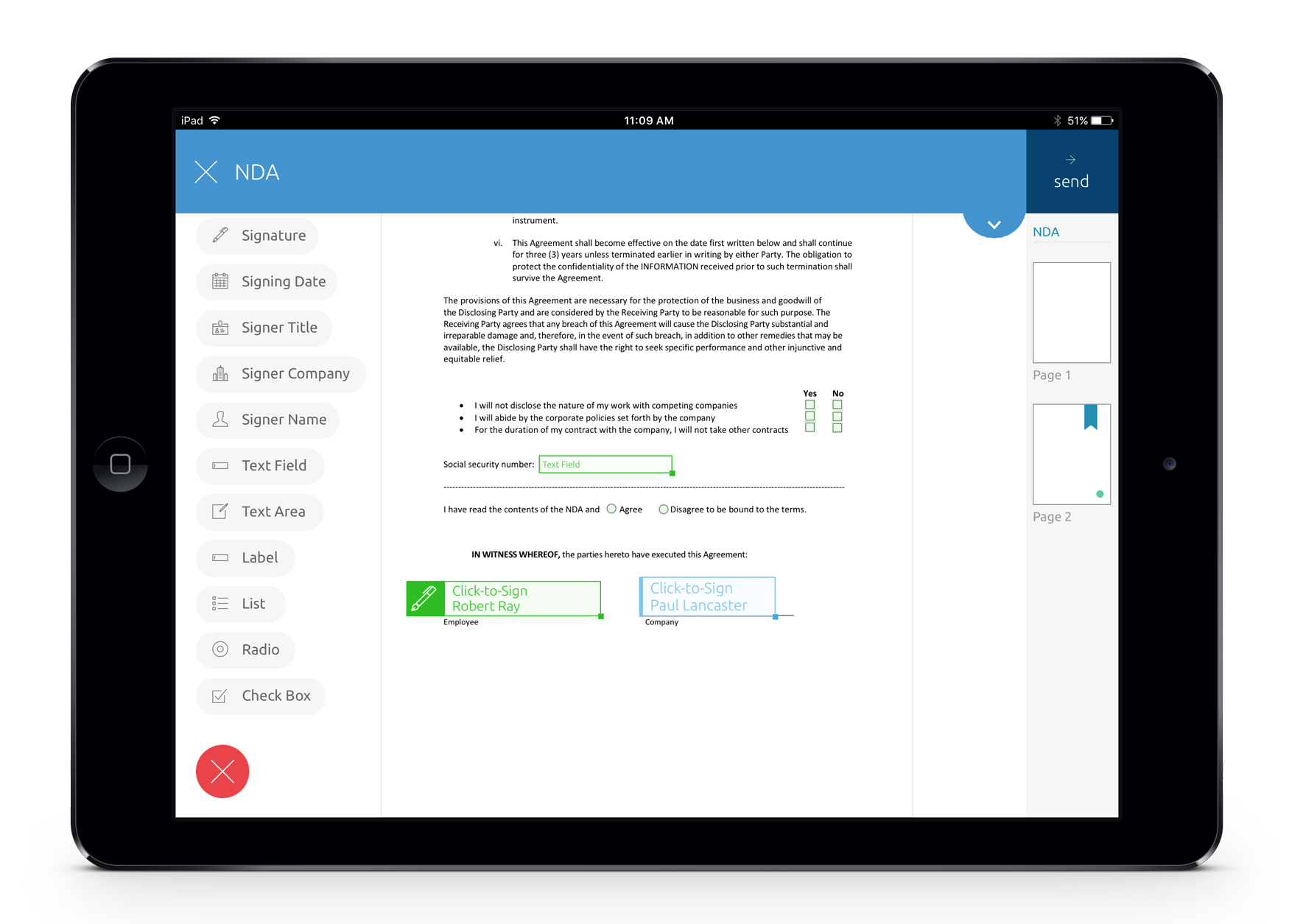 Offline Capability Extended to Templates
No Wi-Fi? The eSignLive iOS app offers offline capabilities so you can send and sign transactions on the go regardless of your Wi-Fi connection. In our latest release of the iOS app, we extended offline capabilities to templates. Let me show you how you can use templates offline.  
Before going offline, be sure to download the template you need to use offline. From the Dashboard, select the 'Templates' icon.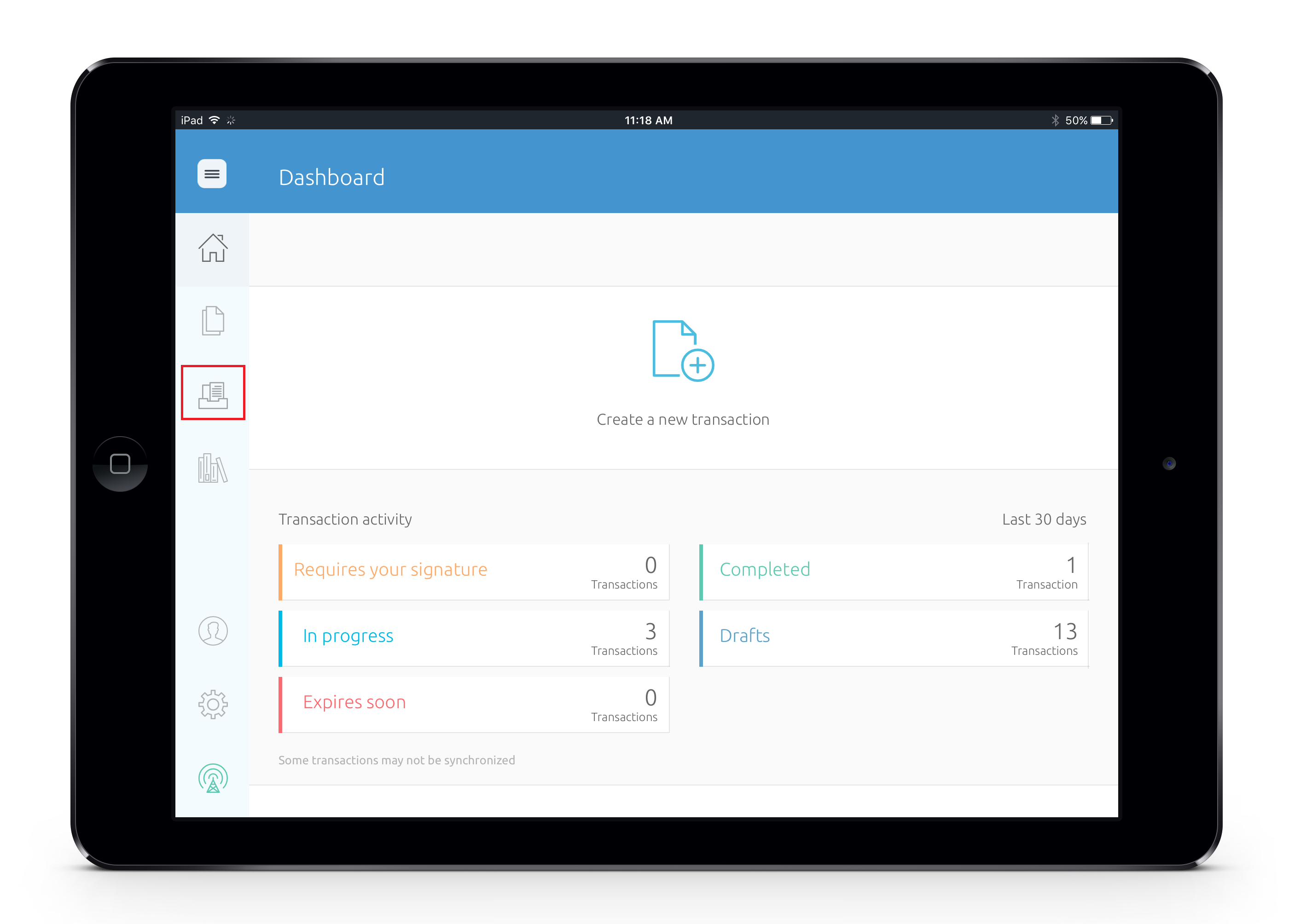 Swipe left and then download your desired template. In this example, let's download the HR Contract template to use offline.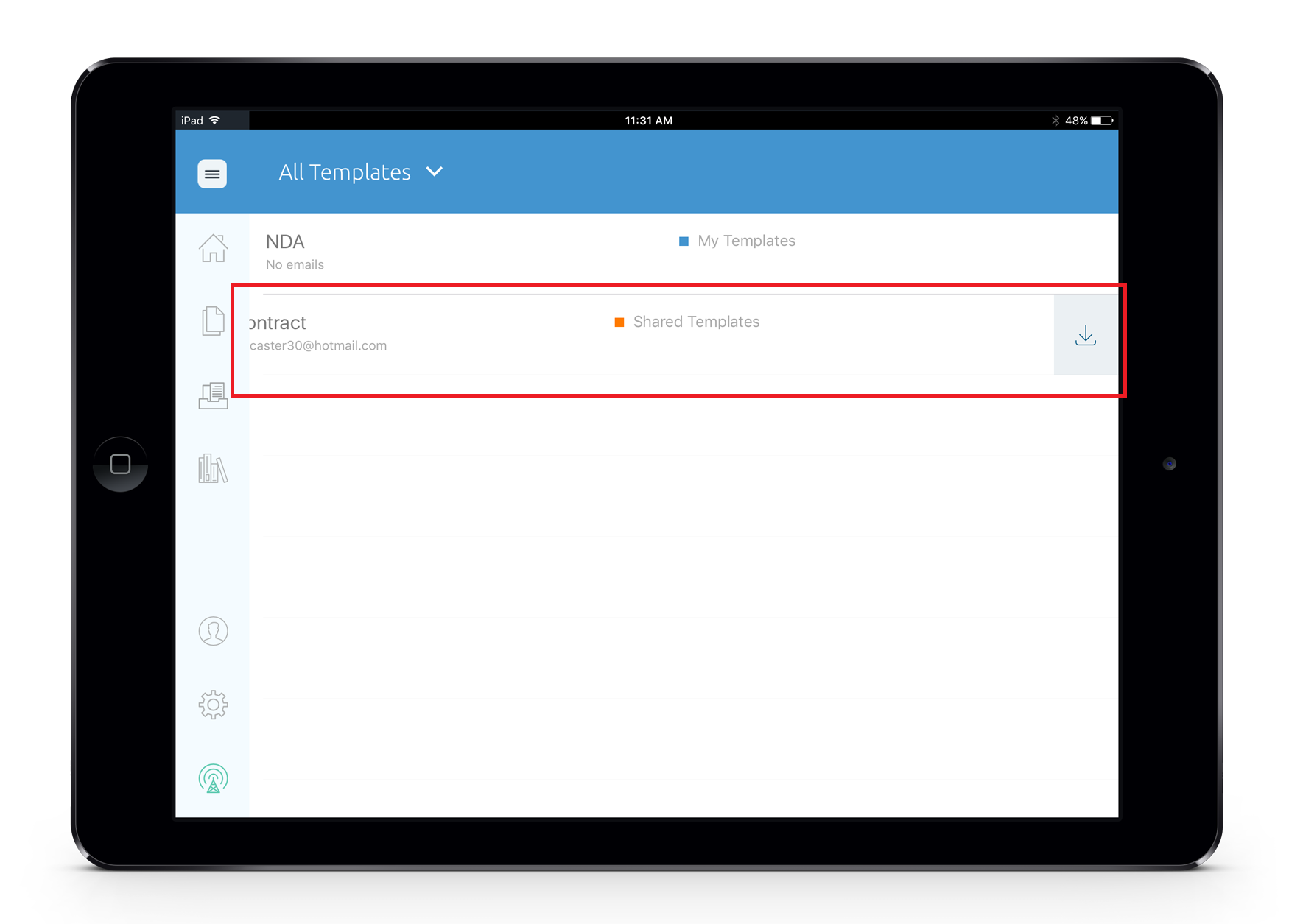 When offline, you can now access the HR Contract template. Switch the signer placeholder to your desired recipient, then send the transaction out – it's that easy! Once an internet signal is available again, eSignLive will automatically synchronize and securely upload e-signed documents and other transaction data to the server.
Interested in trying templates in the eSignLive iOS app? Download the app from the Apple App Store and start sending e-signature transactions on the go. Visit our website for more information about the mobile app.   NOTE: Since publishing this blog post, the eSignLive mobile app is now available for both Android and iOS.
Video: eSignLive Mobile App: Templates