Reducing Friction in Online Account Opening with Digital Identity Verification
The global pandemic has affected the financial services industry in surprising ways. On one hand, branch visits and transaction volumes have decreased due to lockdown measures. Yet despite this, there's been a stark increase in digitization efforts from banks working to better serve customers on digital channels1.
But while many institutions are accelerating their digital journeys, others are left in the wake. In a recent web seminar, John Meyer of Cornerstone Advisors cited results from a 2020 Survey of Mid-Size Financial Institutions, which highlighted the impact of COVID-19 on customer new deposit accounts. The results confirmed what many had assumed – the number of new accounts opened in-branch decreased by nearly 60%, while new online accounts increased by 40%. Not only that, but a portion of this increase in new online accounts is predicted to be permanent (see figure 1 below).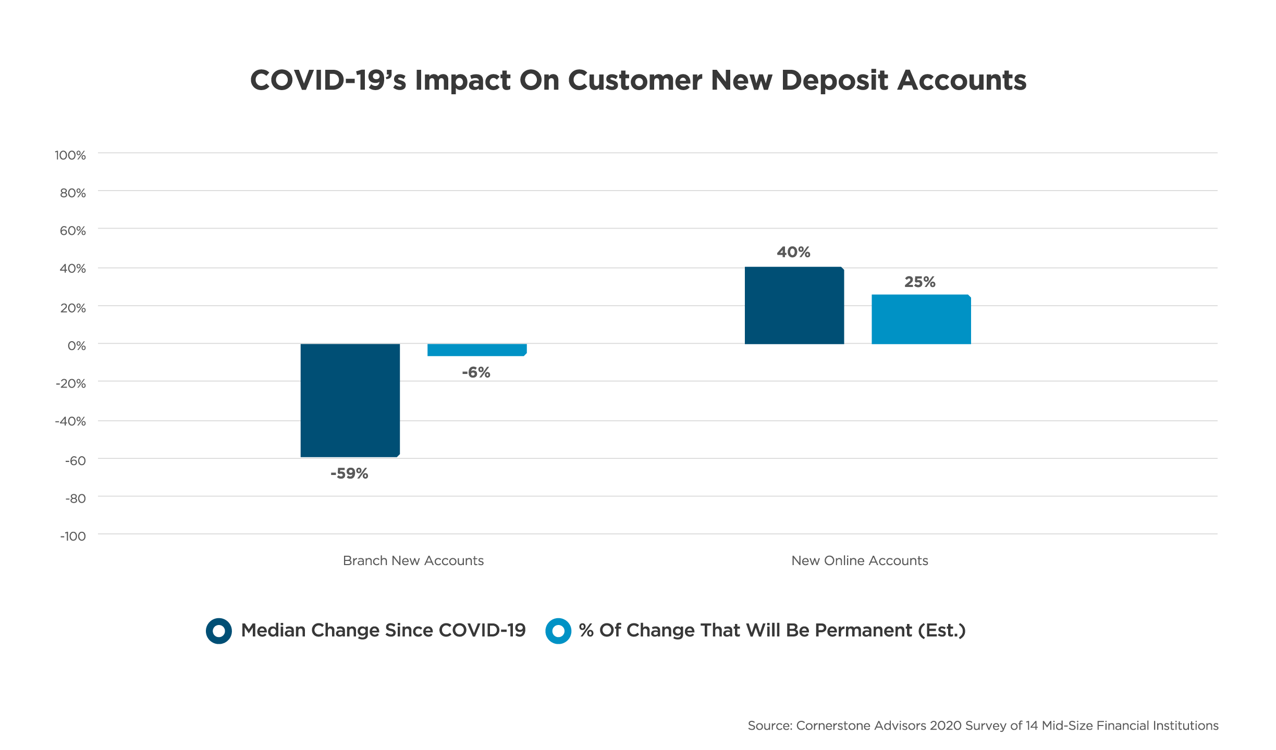 Figure 1: COVID-19's Impact on Customer New Deposit Accounts
Challenges in Account Opening
Many of the challenges faced by financial institutions stem from the account opening process. According to a July 2020 US Consumer Survey from Cornerstone Advisors, 14.2 million Americans (6% of US adults with a checking account) now consider a digital bank to be their primary bank, which is a 67% increase from January 2020. Among those US consumers who opened a checking account during the pandemic, 18% did so with a digital bank. For digital banks, this is great news; however, it comes at the expense of other institutions that have failed to reduce friction in their digital account origination processes.
When conducting interviews with several banks, Cornerstone Advisors also revealed some interesting insights – average abandonment rates were nearly 55%, with 43% of those abandonments occurring during the qualification stage. This was largely due to lengthy identity verification experiences that offered a bad user experience and hadn't been optimized for digital channels.
Why Digital Identity Verification is Essential to Reducing Abandonment
With more and more applicants turning to digital channels when opening an account, digital identity verification has become a key requirement in the remote account opening and onboarding experiences for customers. While there are many methods used to verify identities in a remote setting, document centric identity verification is one method that provides a high level of identity assurance for financial institutions, while also providing a safe, secure, and seamless experience for customers.
The process for document-centric identity verification is simple:
Capture the ID document: Using a mobile device, the applicant takes a photo of their passport, driver's license, or national ID card.
Authenticate the ID document: On the back end, artificial intelligence (AI) and machine learning (ML) algorithms determine whether the ID document is genuine or fraudulent.
Verify the applicant against the ID document: Finally, the applicant takes a "selfie", which is then compared to the photo on the ID document. At this stage, the applicant is asked to smile, blink, or nod their head in order to prove "liveness." This helps prevent spoofing attacks, such as when a bad actor wears a mask or takes a photo-of-a-photo.
Since abandonment is a recurring challenge in digital account origination, it's also important that banks enable account origination processes to be completed in a single sitting. If one verification method is experiencing latency or downtime, financial institutions need to be able to offer an alternative verification method to the applicant. To enable this, financial institutions should select vendors with identity orchestration capabilities, such as workflows with failover techniques, in case there's latency or downtime.
Customer Experience is Key to Successful Digital Account Origination
While the ultimate goal of many financial institutions is customer acquisition, the onboarding process must be done in a way that is safe, secure, and seamless for customers. That means fighting fraud while ensuring as many qualified applicants can complete the process with as little friction as possible.
In order to reduce abandonment, applicants need an account opening experience that is both quick and painless. If their experience is bad, financial institutions risk losing an applicant's business, as well as brand reputation and relative competitiveness in that market.
For banks and financial institutions that want to avoid abandonment and offer account opening and account origination in one sitting, mapping out each step in the customer journey to determine where identity verification is required, is key. Solving the problem of abandonment requires financial institutions to identify where customers walk away. If this is at the qualification stage, which is where financial institutions saw more than 40% abandonment according to the latest report from Cornerstone, then banks and financial institutions need to adopt digital identity verification technology to reduce levels of friction to as little as possible, while still fighting fraud.
Next Steps
Read about the best ways to get started with digital identity verification in your organization and get a head start with our technology evaluation checklist. 
1. Source: Cornerstone Advisors 2020 Survey of 14 Mid-Size Financial Institutions