BMO's 8-Minute Mobile Account Opening
Few banking consumers today apply for new products and services through their mobile device because few banks allow them to. But that's changing as banks and other financial institutions add new mobile capabilities to their online and mobile apps to capture the attention of mobile-first consumers. Without mobile-optimized features, consumers – especially millennials who default to mobile as their first digital touch point – are forced to use a different channel or revert to traditional paper-based processes. To win and retain share of wallet, digital banking teams must therefore create new sources of value and use mobile banking as a platform of engagement.
BMO Takes the Plunge
Mobile account openings are the next step in the journey that many banks and credit unions are taking with their digital clients. As a result, these institutions are investing more in their digital and mobile services to adapt to changing customer preferences.
Celent's new case study illustrates how BMO, among the 10 largest banks in the U.S., recognized this "mobile mind shift", empowering its customers to use their smartphones beyond simple banking transactions. BMO was recognized as the Celent Model Bank 2017 award winner for "Process Automation". As part of its digital transformation initiative, BMO implemented an enterprise-wide eForms and eSignature shared services platform to provide a contextual and responsive user experience across its account opening processes, including SmartFolio, the bank's answer to robo-advisor services. Prospective customers can now open a bank account in less than 8 minutes using their smartphones. According to the case study, this initiative drastically reduces paper in BMO's retail branches and will potentially save the bank $98.2 million US annually.
Designing an Enterprise Digital Platform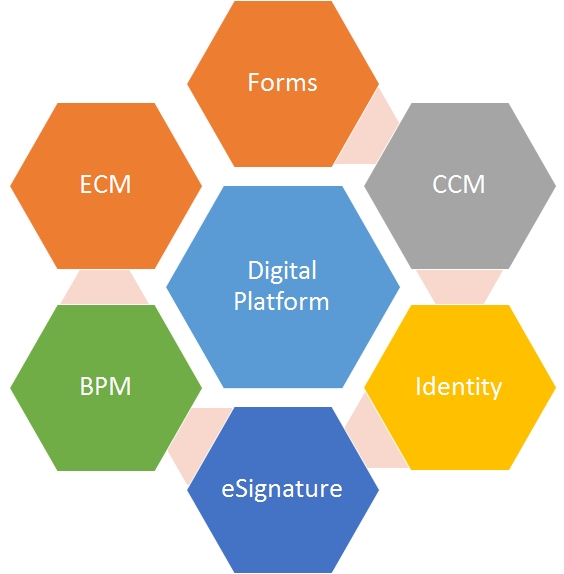 There are a number of operational-enabling technologies required to build and deliver a digital transaction. E-Signature is one of the more obvious ones, because it helps get paper out of the last mile of a business process. But e-signature often goes hand-in-hand with other digital technologies that deliver, process, and store document-based transactions as part of the account opening process. These technologies include eForms, Customer Communications Management (CCM), Business Process Management (BPM) and Enterprise Content Management (ECM) solutions.
BMO recognized the value of bringing together these types of technologies to provide a mobile-optimized customer onboarding process, and partnered with GMC Software and OneSpan Sign for the CCM, eForms, and e-signature components of its enterprise shared services platform. A modular design was important for the bank to ensure these capabilities were highly reusable and available across the organization through a shared services architecture. In fact, BMO is in the process of expanding deployment across other lines of business, including commercial banking, wealth management and capital markets, as well as internal operations.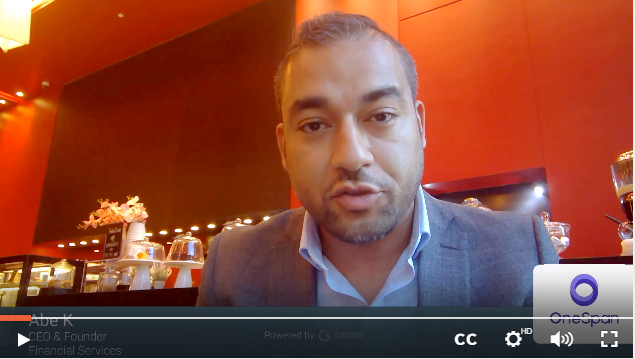 What's Your Mobile Channel Strategy?
Banks and credit unions are still in their early days of using the mobile channel aggressively for new customer acquisition and upselling. Innovative banks like BMO are proof that it IS possible today. Look for solution providers that can help you build and deliver digital transactions, and support a mobile-optimized experience across all of your channels. Learn about BMO's digital reengineering of its client onboarding processes, and how its digital platform is helping simplify and modernize both the customer and employee user experience.
And if you happen to be in Tokyo this week, don't miss BMO's Abe Karar, Director of Business Process & Digitization at OneSpan's Banking Summit in Japan. He will be speaking about how BMO designed its enterprise-wide eForms and e-signature shared services platform to tap into the bank's digital-minded customers.