Our Products
Integrity and trust for digital agreements and transactions
At OneSpan, we specialize in digital identity and anti-fraud solutions that create exceptional and secure experiences.
We are a global leader in providing high-assurance identity verification, transaction signing, authentication, mobile security, simplified e-signature workflows, and secure video collaboration for virtual transactions. Our solutions enable trust that ensures the integrity of the people and artifacts associated with digital agreements and transactions across banking, financial services, healthcare, and professional services. 
OneSpan at a glance
4
billion
users authenticated per year
60%
of the world's largest banks
as customers
100
countries
where we operate
94%
satisfaction
rating for quality of support*

*Grid® Report for E-Signature | Spring 2022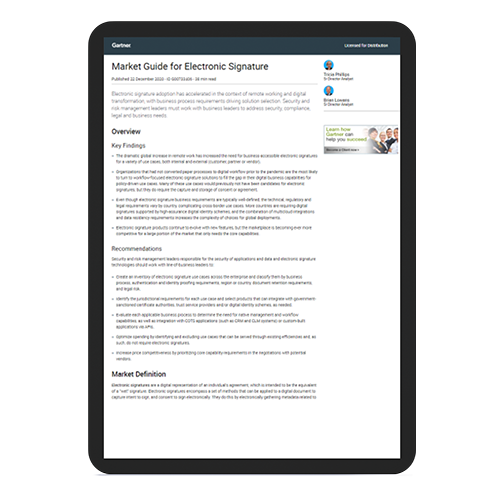 Analyst Report
Gartner Market Guide for Electronic Signature | OneSpan Listed as a Representative Vendor
Get your copy of the Market Guide for Electronic Signature Report to find out why, with compliments from OneSpan.
Download Now

CEO Matt Moynahan addresses OneSpan's mission to enable secure, compliant, and refreshingly easy digital agreements.
Leading through innovation
Meet Our Leadership
Meet the OneSpan senior leadership team and the Board of Directors, who bring decades of experience leading high-growth cloud companies.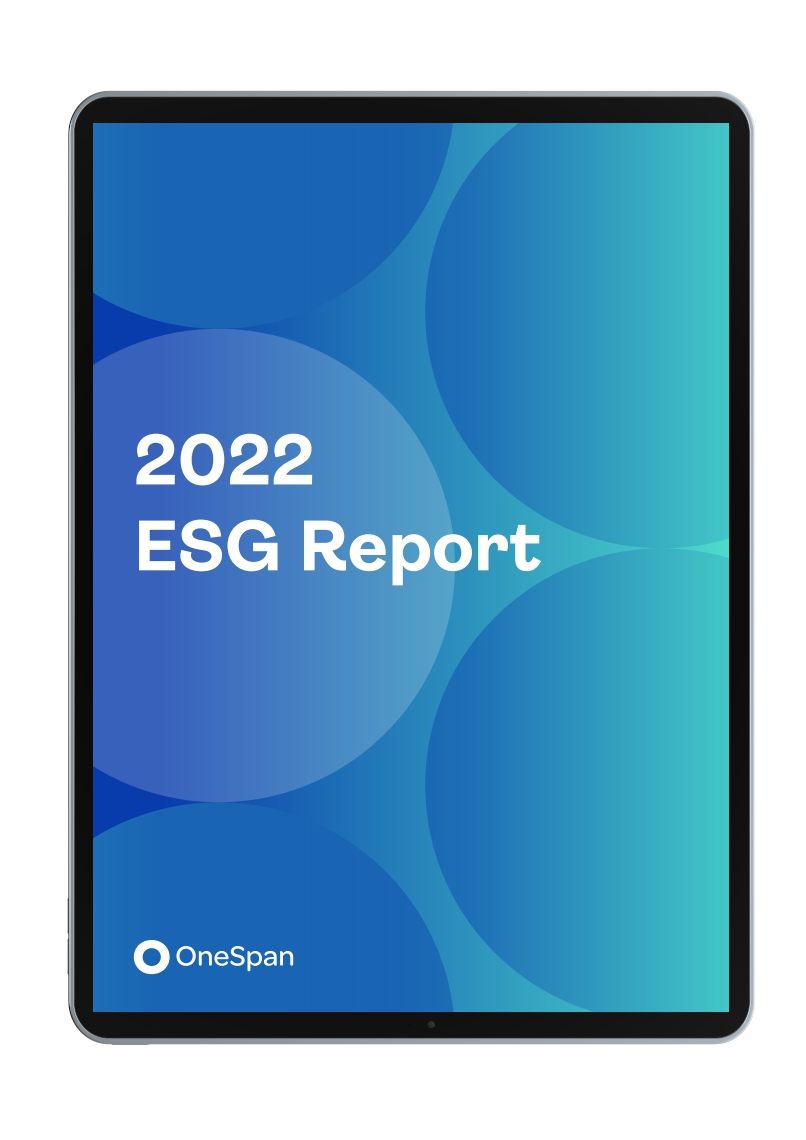 2022 Environmental, Social, & Governance Report
Get insight into our ESG framework and initiatives, from diversity, equity, and inclusion, to our newly established climate program.
Download now
Our success depends on our customers' success
Thousands of customers, including more than half of the world's top 100 banks, trust OneSpan to secure their digital journeys
Visit our investors site
Learn about OneSpan's key value propositions including our focus on software and services growth, unique competitive advantages, and expanding addressable markets.
Worldwide offices
Click on an office location below for details
Questions? We have answers
Contact us today to learn how we can help secure your digital journeys