Our Products
OneSpan's solutions have helped prevent billions of dollars in fraud
At OneSpan, we specialize in digital identity and anti-fraud solutions that create exceptional and secure experiences.
From risk-based adaptive authentication to digital identity verification, our next generation solutions are delivered on a cloud-based platform. The OneSpan Trusted Identity Platform makes it easy to integrate new and existing tools and technologies, to better detect fraud and improve
the user experience.
Leading through innovation
Meet Our Leadership
Meet the OneSpan senior leadership team and the Board of Directors, who bring decades of experience leading high-growth cloud companies.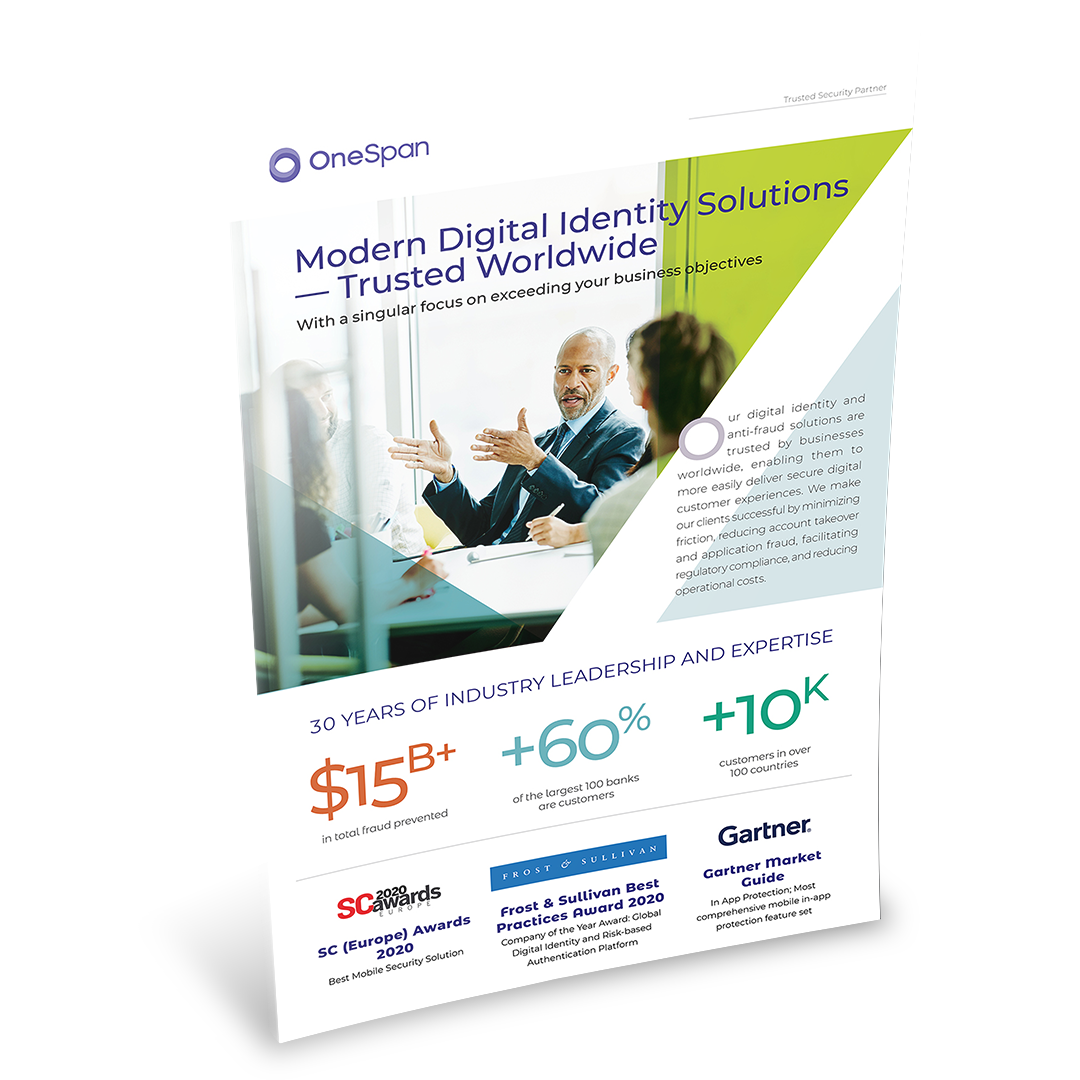 Infographic
Modern Digital Identity Solutions — Trusted Worldwide
See how we make our customers successful and what sets OneSpan apart as a trusted partner.
Download Now
Our success depends on our customers' success
Thousands of customers, including more than half of the world's top 100 banks, trust OneSpan to secure their digital journeys

For the Bank of Cyprus, it was critical to meet PSD2 requirements for Strong Customer Authentication, without imposing a burden on the customer.
With 50% of digital banking transactions happening through mobile, the bank turned to OneSpan for a seamless, compliant software authentication experience – and went live faster than anticipated.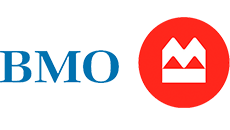 Bank of Montreal is the 4th largest bank in Canada and among the top 10 in the US. The bank's digital transformation initiative leveraged secure e-signatures to offer a fully digital onboarding experience.
Customers can now open an account on their phone in under 8 minutes. The bank also reduced errors in the account opening process by up to 80% and increased efficiency by 40%.

For 10 years, this commercial bank has relied on OneSpan's hardware tokens to secure client transactions and protect against account takeover.
As clients shift to mobile, the bank was able to leverage OneSpan for both their hardware and software authentication needs. Now EagleBank is able to meet all their clients' preferences, for the highest levels of customer satisfaction.
 
Visit our investors site
Learn about OneSpan's key value propositions including our focus on software and services growth, unique competitive advantages, and expanding addressable markets.
Worldwide offices
Click on an office location below for details
Questions? We have answers
Contact us today to learn how we can help secure your digital journeys