Digitally transforming your agreement-centric workflows is critical to growth. That's why you need an esignature solution that drives multiple benefits, including improved customer experience, security, and compliance. 
To help guide your search, IDC has analyzed over 20 esignature vendors and named OneSpan a leader in the IDC MarketScape Worldwide eSignature Software 2023 Vendor Assessment.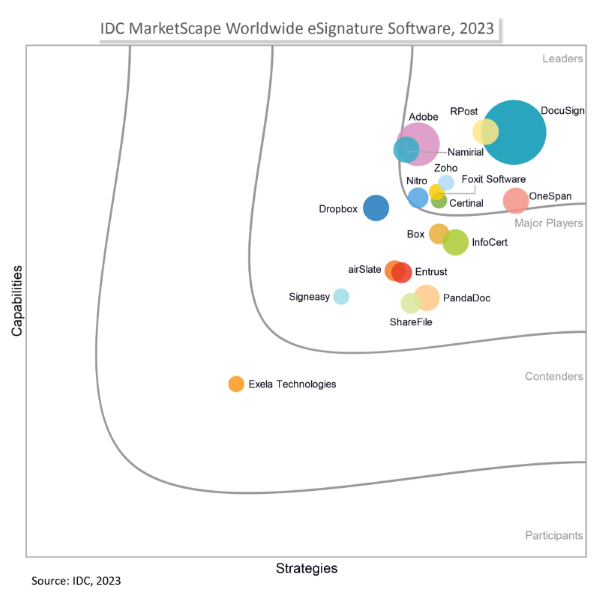 The report recognizes the strengths of OneSpan's esignature solution, as well as key differentiators including security, white-labeling, and a single audit trail.
Highlights from the report:
"OneSpan's portfolio encompasses all touchpoints in the digital agreement portfolio, from identity verification and authentication to interaction via remote online notarization and virtual rooms, to transaction and document storage."
"OneSpan's offering is strong in terms of security features, authentication and compliance, and a complete audit trail."
Read an excerpt and find out why OneSpan was named a Leader.