Trusted by leading insurers around the world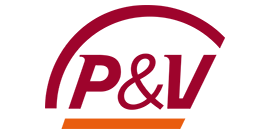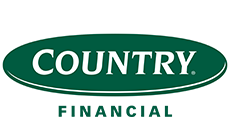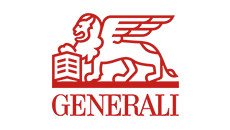 As insurance companies, agencies, and brokers strive to improve customer experience, operational efficiency, and regulatory compliance, digital agreement technologies such as an electronic signature solution and smart digital forms will be key components of current and future initiatives. These technologies boost automation, reduce costs incurred by paper, and enable business growth – across the enterprise, geographies, and all channels.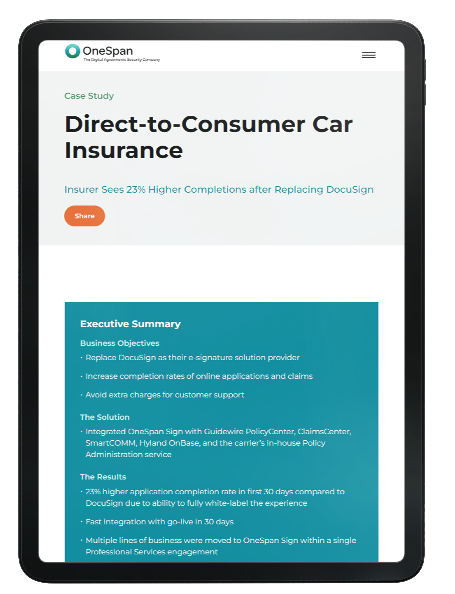 Case Study
Direct-to-Consumer Car Insurance
This direct-to-consumer insurer saw 23% higher forms completions after replacing DocuSign
Get the full story
E-Signature Use Cases in Insurance
New Business for Policies and Maintenance
Property and casualty policy applications for auto and home insurance
Life insurance policy applications 
Account and beneficiary changes
Claims Processing and Resolution
Claims resolution 
Claims benefits
Third-party documents (e.g., medical, commercial property, etc.)
Account changes
Other Use Cases
Hiring and employee onboarding
Vendor contracting
NDAs and other legal agreements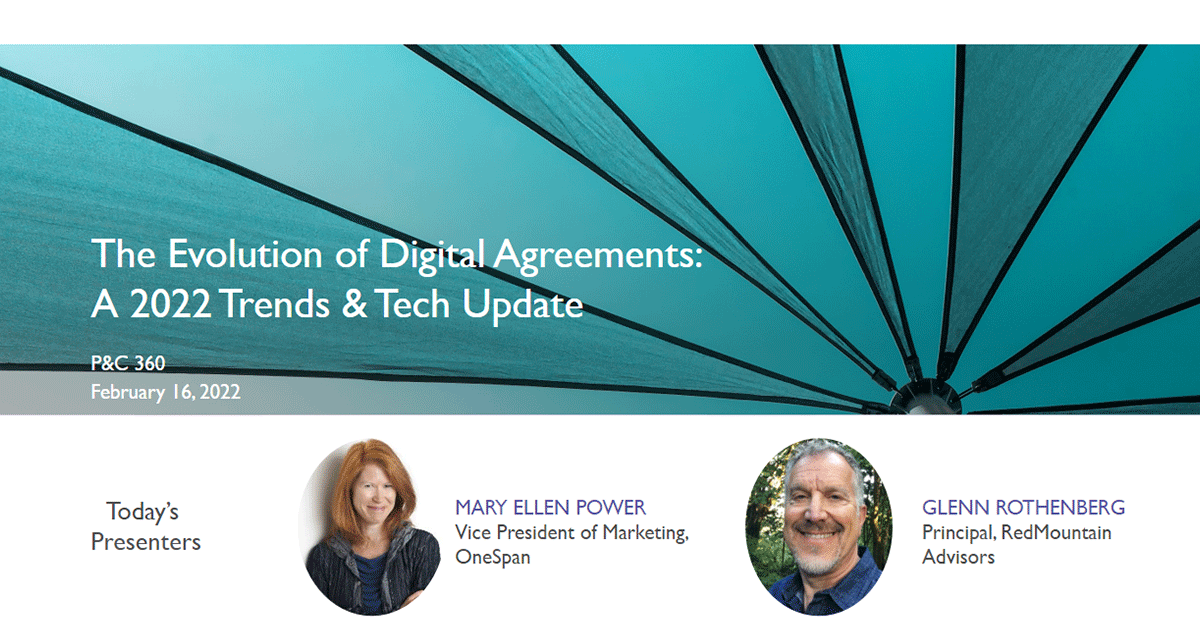 Webinar
The Evolution of Digital Agreements: Trends & Tech Update
Whether issuing a new policy, processing a claim, or adjusting premiums and coverage for renewals, a digitally enhanced journey results in increased completion rates throughout each step of the digital agreement and e-signing process. Industry experts review top digital insurance trends.
Watch Now
What Customers are Saying
Why OneSpan
Superior Experience
Better streamline and automate your agreement workflows and deliver optimal experiences to your customers, insurance agents, and other employees – across channels and devices
Flexible Solutions and Cloud-based Platform
Vendor-independent audit trails that help you deliver legally binding, admissible, and enforceable digital agreements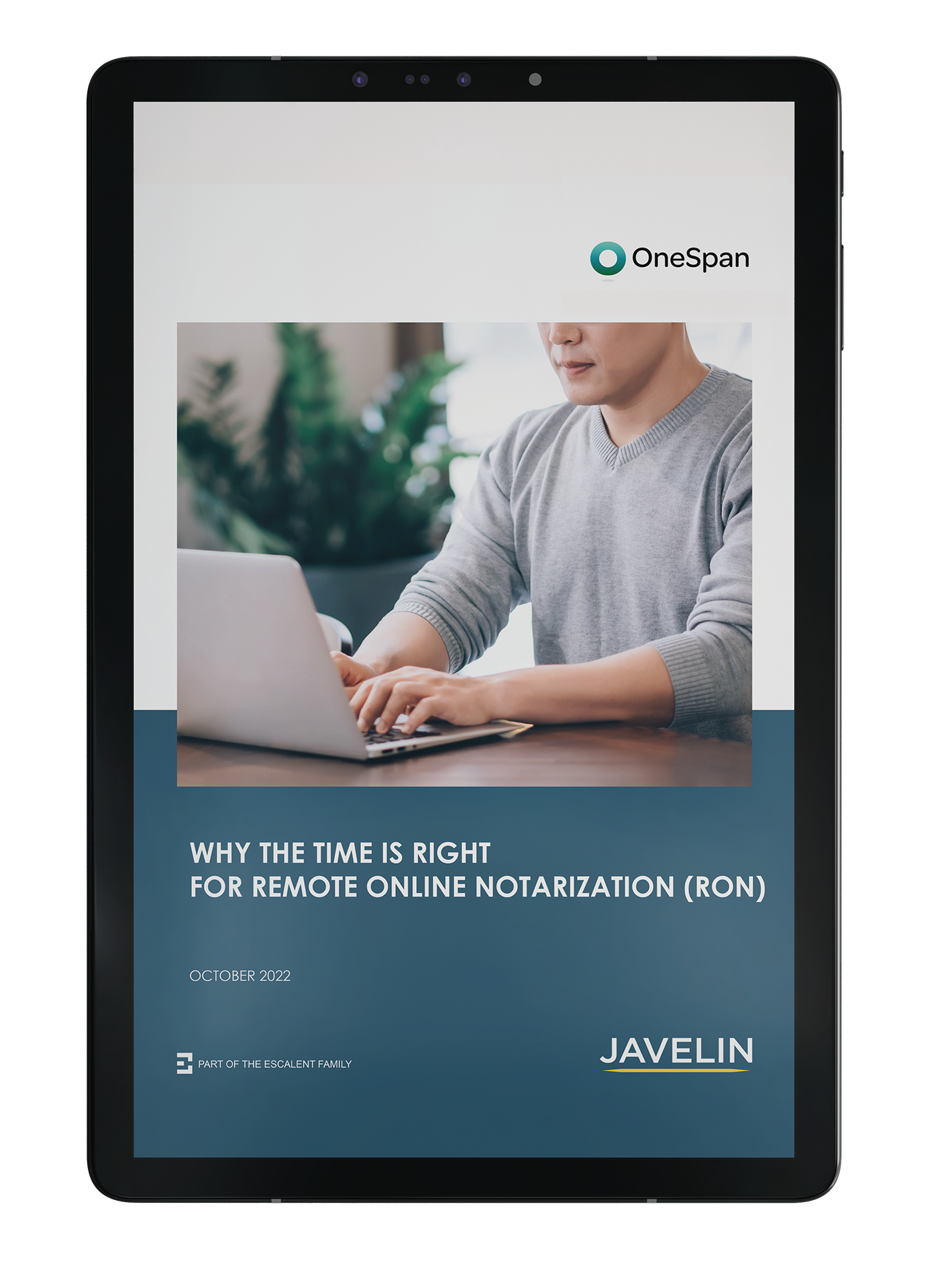 Analyst Report
Why the Time Is Right for Remote Online Notarization (RON)
Many consumers are seeking alternatives to the traditional loan closing ceremony, with about half already indicating they would be comfortable conducting a virtual loan closing using remote online notarization (RON). Download this white paper to learn how to identify a RON provider with mature technology capabilities, and the expertise to evolve as the regulatory environment changes.
Read the report
Questions? We're ready with answers
OneSpan can help your insurance agency or organization move past handwritten signatures to securely digitize the execution and delivery of contracts, insurance documents, and other types of agreements.