What is an electronic signature?
Electronic signatures are a legal concept, much like their paper equivalent, and defined by the US Federal ESIGN Act as "an electronic sound, symbol, or process, attached to or logically associated with a contract or other record and executed or adopted by a person with the intent to sign the record."
The function of an electronic signature is to capture the intent of the signer to be bound by the terms and conditions in a contract. E-Signature software is designed to capture legally-enforceable signatures online.
Are electronic signatures legally binding?
For a legal opinion on the enforceability of e-signatures in any given country and any local data residency requirements, consult your legal counsel.
How can I get started with OneSpan Sign electronic signatures?
OneSpan Sign offers a Professional Plan with out-of-the-box electronic signature features for user-initiated processes as well as an Enterprise Plan to integrate e-signing capabilities into your web applications, mobile apps, and core systems.
Electronic Signatures. Simplified.
Securely send and e-sign documents 'out of the box' or fully integrate electronic signatures with your applications or core systems.
No matter which OneSpan Sign plan you choose, you'll get an e-signature solution that balances ease of use with the highest levels of security and compliance, while giving you the option to easily customize the electronic signature solution for your brand and unique business and IT requirements.
What customers are saying about our Electronic Signature Solutions
The strongest feature of [OneSpan Sign] is the flexibility of the platform. There are many options to configure and tailor the experience to the customer's needs. And the integration / connectors make it really easy for users to get up and running.

White-Labeled Flexibility
Get documents e-signed anytime, anywhere, on any device while keeping the spotlight on your brand
Provide customers with the most seamless experience to promote high adoption and completion rates. Optimized for desktop and mobile signing right 'out of the box', while enabling you to fully customize the workflows and screens to create a unique and trusted experience. That includes white-labeling at no extra charge.
Secure Electronic Signatures
Secure your documents and each person's signature using military-grade, digital signature technology
OneSpan Sign guarantees document integrity by applying a digital signature and tamper seal after each person has signed, and then automatically detecting if a change is made in between signers. And unlike other providers, OneSpan Sign embeds the audit trail directly in the document, enabling you to instantly verify it with just one click.
The Beginner's Guide to Electronic Signatures
This comprehensive, 31-page beginner's guide to electronic signatures introduces important legal concepts and key considerations when creating digital business processes with e-signatures.
Accurate Audit Trails
Prove your compliance and deflect legal disputes with the most comprehensive audit trails
Capture the step-by-step signing workflow as seen and experienced by your customers. Our patented "visual" audit trail reproduces all web screens, legal disclosures, and documents that were presented, as well as how long signers took at each step. This makes it faster and less costly to prove what happened.
Scalable Platform
Our e-signature platform gives you the flexibility to choose how and where you want to deploy the service
Implement e-signatures as a shared service across your divisions and global operations for a quicker time-to-market. OneSpan Sign provides the most scalable platform and integration framework, allowing you to scale the use of e-signatures across your lines of business, use cases, and channels – both locally and abroad.
Cost Savings You Can See
Prove your compliance and deflect legal disputes with the most comprehensive audit trails
Unlike other electronic signature providers, you won't see an astronomical price increase at the end of your contract. We work closely with you to review your consumption needs and help you scale your model in the most cost-effective manner. What's more, if your needs and volume change before your contract is up, we'll re-assess the terms so that you maintain a cost-effective solution – today and tomorrow.
Product Versions
Start e-signing with our web app, mobile app, and pre-built connectors
Web App
Sign up for the OneSpan Sign web application and get your documents out for signature in minutes. Simply upload your document, add your recipients, then send your document for signing. No hardware or software investment required.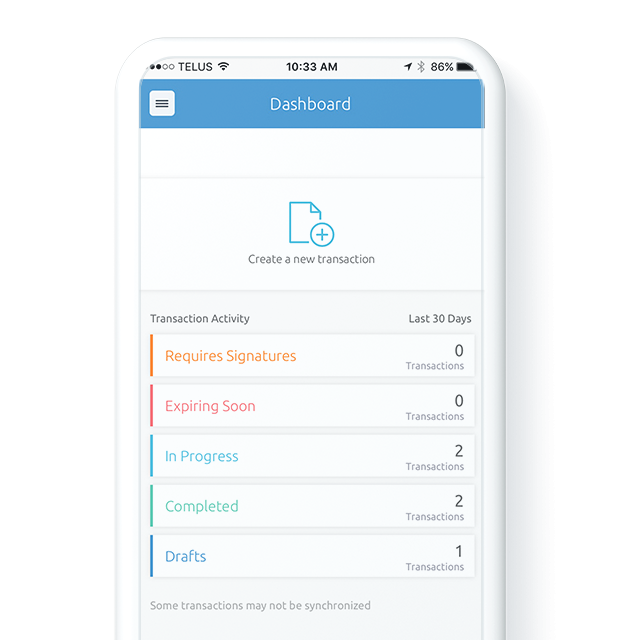 Mobile App
Securely prepare, send, and sign documents on the go using the OneSpan Sign mobile app for iOS and Android . Our app includes robust out-of-the-box e-signature features for your mobile signing needs.
3rd Party Connectors
OneSpan Sign offers pre-built e-signature connectors for Salesforce, Microsoft SharePoint, Dynamics CRM, Laserfiche, Nintex, Pega Systems, Box, Salesforce CPQ, and other third-party applications. No coding required.
Get started with electronic signatures
Try our a quick demo to see what the e-signing experience looks like.