Don't Print to Paper. Print to OneSpan Sign.
Securely send and e-sign documents in just one click with OneSpan Sign's Print Driver
The Print Driver acts like a printer and prepares any printable document for electronic signatures. If you're able to print from your third party application, you can use the OneSpan Sign Print Driver to capture electronic signatures (available at no extra charge to all OneSpan Sign customers).
Sample applications that can connect to the Print Driver:
Microsoft Word and Excel
Office 365
Google Docs
Adobe Acrobat
Proven Solution
Built on decades of best-in-class e-signature capabilities for the most secure signing experience
Leverage an e-signature solution built on decades of experience helping organizations go digital.
Our customers have achieved strong adoption and accelerated time-to-revenue in regulated industries such as financial services, banking, insurance, and government, across a number of use cases and channels.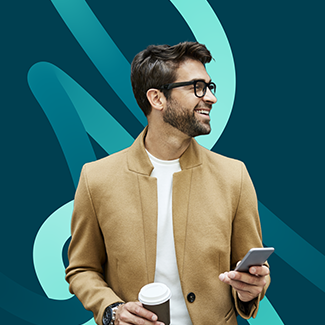 The Beginner's Guide to Electronic Signatures
This essential briefing introduces important legal concepts and key considerations when creating digital business processes with e-signatures.
Download Now
Advanced Security
Secure Electronic Signatures
Secure Your Documents and Each Person's Signature using Military-grade Digital Signature Technology
OneSpan Sign ensures document integrity by:
Applying a digital signature and tamper seal after each person has signed
Automatically detecting if a change is made between signers 
Unlike other providers, OneSpan Sign embeds the audit trail directly in the document, enabling you to instantly verify it with just one click.
Audit Trails
Make it easier for your organization to prove compliance
Captures identity verification, authentication, and e-signature events of the entire agreement process in a single, unified audit trail.  Our audit trail provides a more complete picture of the transaction with strong identity assurance to demonstrate compliance for remote processes.
Scalable Platform
Our e-signature platform gives you the flexibility to choose how and where you want to deploy the service
Implement e-signatures as a shared service across your divisions and global operations for a quicker time-to-market.
OneSpan Sign provides the most scalable platform and integration framework, allowing you to scale the use of e-signatures across your lines of business, use cases, and channels – both locally and abroad. Further, configure automation capabilities, and reusable templates to increase efficiency across your workflows and signing processes.
Cost Effective Solution
Get transparent pricing with no nickel-and-diming, no hidden fees, and no surprise price increases
Unlike other electronic signature providers, you won't see an astronomical price increase at the end of your contract. We work closely with you to review your consumption needs and help you scale your model in the most cost-effective manner.
What's more, if your needs and volume change before your contract is up, we'll re-assess the terms, so you maintain a cost-effective solution – today and tomorrow.
Get Started with Electronic Signature
Put us to the test, and see how you can start saving time and money today.