How it Works?
Securely send and e-sign documents with OneSpan Sign's Professional Plan
The OneSpan Sign Professional Plan is the most cost-effective way to go paperless. It includes productivity features right out-of-the-box, making it fast and easy to prepare and send documents for signing.
Proven Solution
Built on decades of best-in-class e-signature capabilities for the most secure signing experience
We pioneered the e-signature market, providing a solution built on decades of experience helping our clients achieve paperless processes. We have a proven track record helping our customers increase adoption and accelerate time-to-revenue in regulated industries such as financial services, banking, insurance, and government across a number of use cases and channels.
The Beginner's Guide to Electronic Signatures
This comprehensive beginner's guide to electronic signatures introduces important legal concepts and key considerations when creating digital business processes with e-signatures.
Advanced Security
Secure your documents and each person's signature using military-grade, digital signature technology
OneSpan Sign guarantees document integrity by applying a digital signature and tamper seal after each person has signed, and then automatically detecting if a change is made in between signers. And unlike other providers, OneSpan Sign embeds the audit trail directly in the document, enabling you to instantly verify it with just one click.
Compare OneSpan Sign's Security with the Competition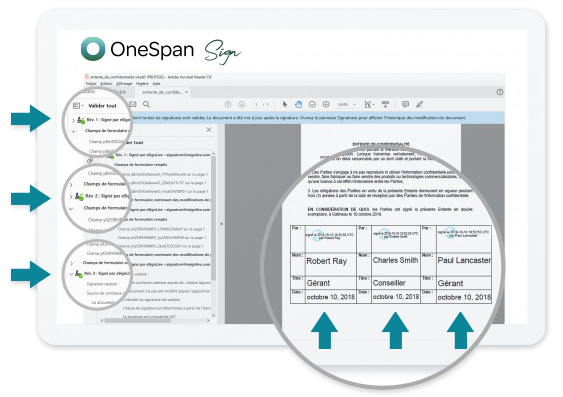 Digital Signature for EACH & EVERY Signer
OneSpan Sign secures each person's signature in the document using digital signature technology so that if a change is made in between signers, their signature is visibly invalidated. This deters fraud and provides a more reliable audit trail. The audit trail is directly embedded in the document, resulting in a single file that's easier to verify and manage.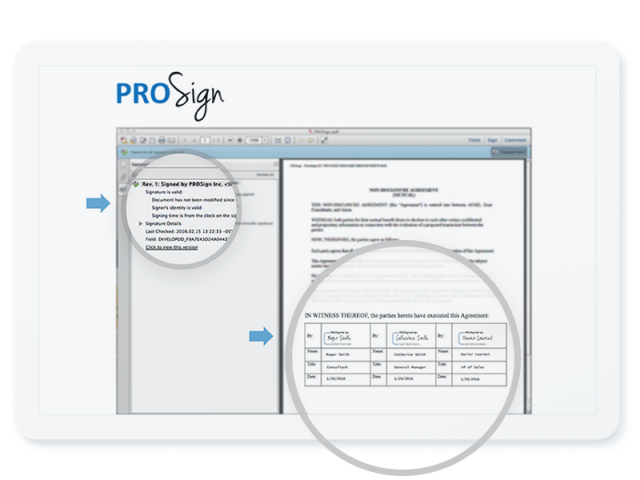 Digital Signature for ALL Signers
Some other e-signature solutions only apply a tamper seal wrapper at the end of the signing process, enabling the document's content to be modified without detection in between signers. What's more, their audit trail is only available as a separate file, forcing you to store two files and making it longer to verify.
Built on leading infrastructure services from Amazon, IBM and Microsoft to ensure high application security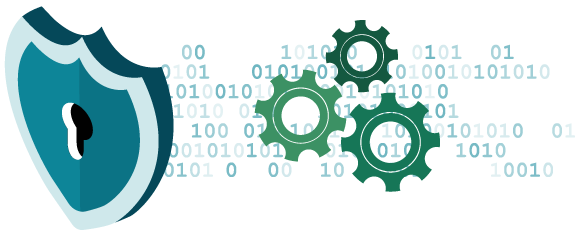 Keep your company and customer data safe using Advanced Encryption Standard (AES) 256-bit encryption. OneSpan Sign complies with ISO/IEC 27001, ISO/IEC 27017, ISO/IEC 27018, SOC 2 Type II, HIPAA, FedRAMP and other stringent industry security and privacy requirements. See the summary of the auditor's report at the Trust Center.
Compliance & Legal
Prove your compliance and deflect legal disputes with our audit trail
Captures identity verification, authentication, and e-signature events of the entire agreement process in a single, unified audit trail.  Our audit trail provides a more complete picture of the transaction with strong identity assurance to demonstrate compliance for remote processes.
User Experience
Designed with the user experience of senders, signers, and administrators in mind
Enables business users to quickly prepare documents and invite people to sign them using drag-and-drop features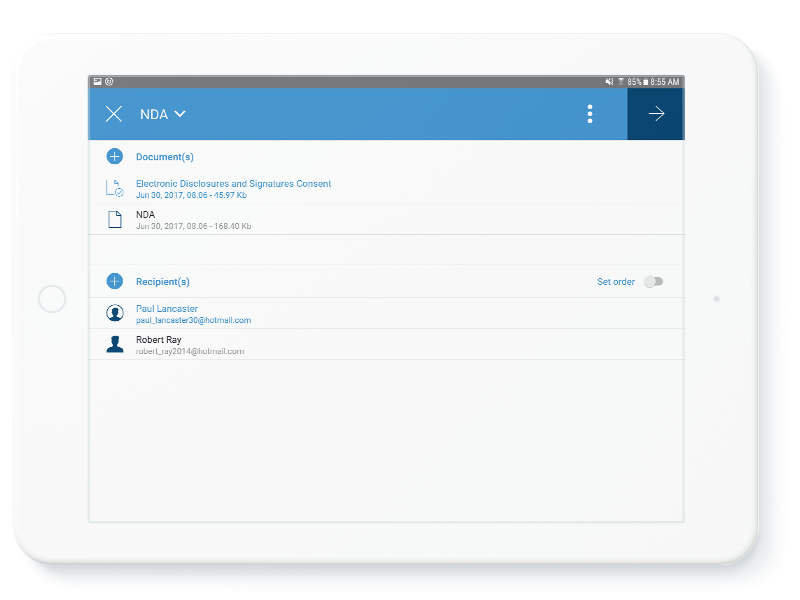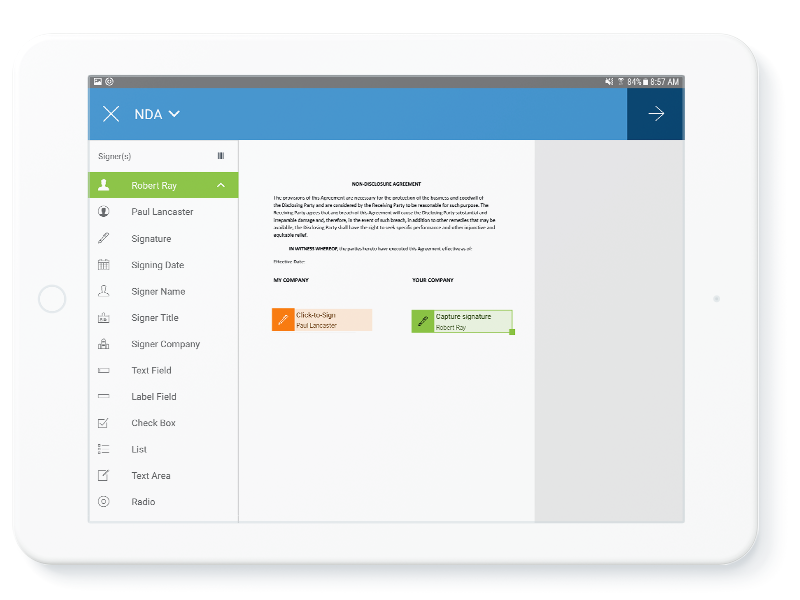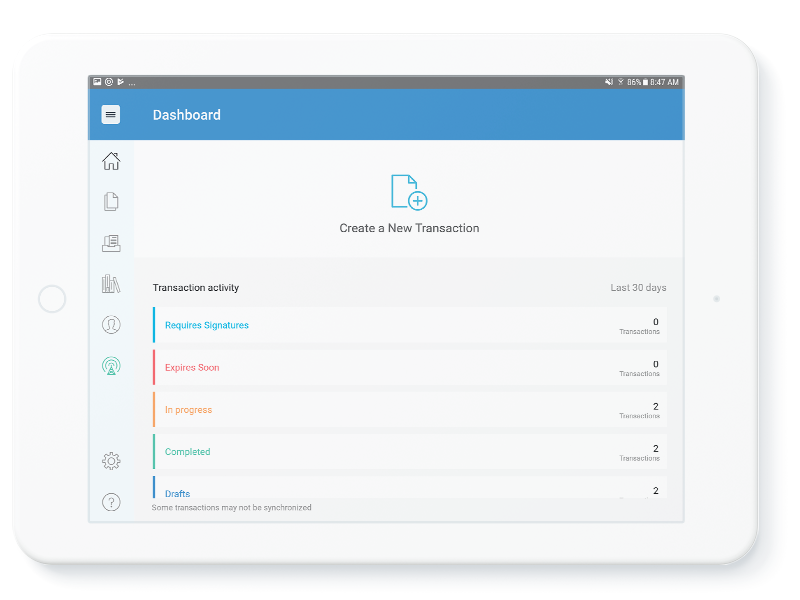 Prompts people to sign and initial in all the right places, and prevents documents from being returned if missing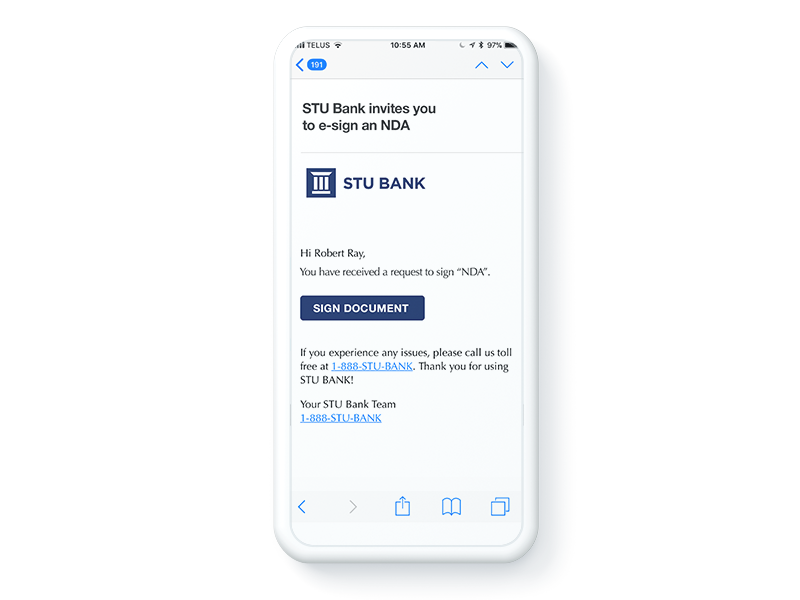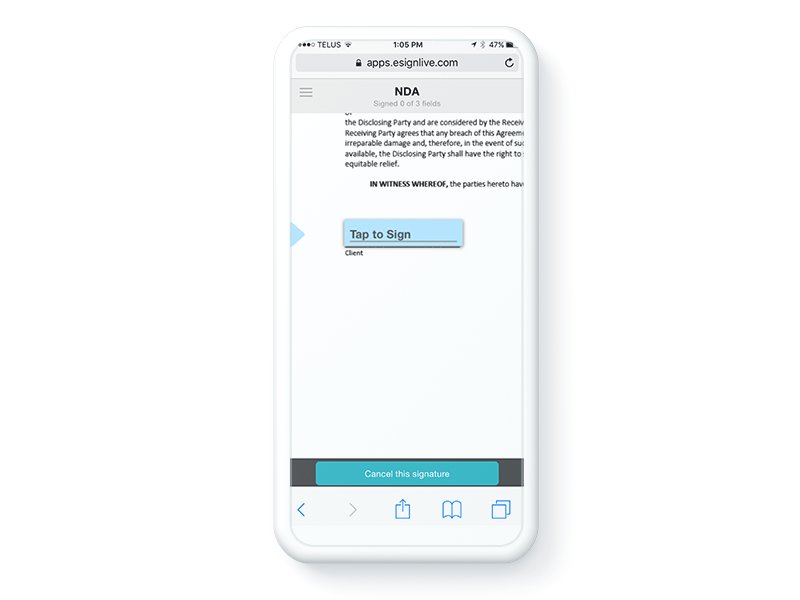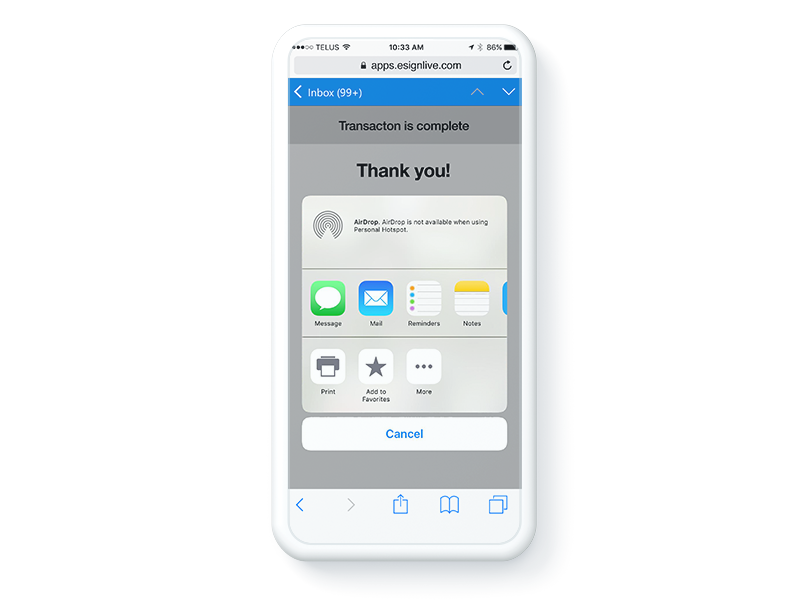 Enables administrators to create re-usable templates, configure role-based signing rules, and more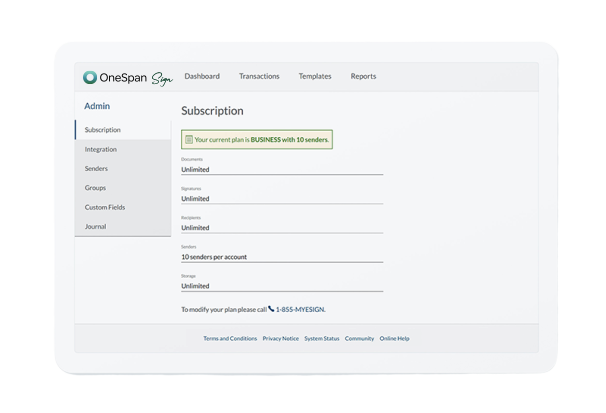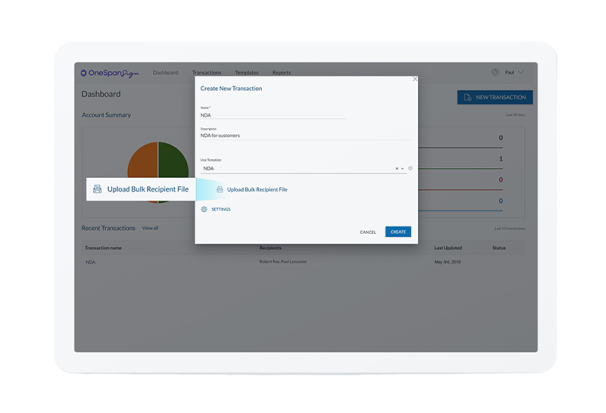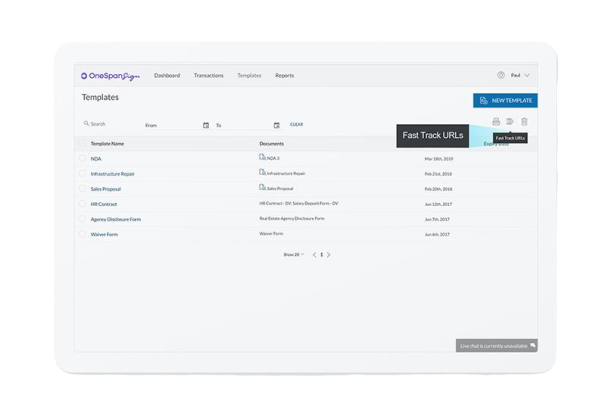 Cost-Effective Solution
Get transparent pricing with no nickel and diming, no hidden fees, and no surprises
Unlike other electronic signature providers, you won't see an astronomical price increase at the end of your contract. What's more, if your needs and volume change before your contract is up, we'll re-assess the terms, so that you maintain a cost-effective solution – today and tomorrow.
Versions
Web app, mobile app, and pre-built connectors 
Sign up for the OneSpan Sign web application and send your first document for signature in minutes. No hardware or software investment required.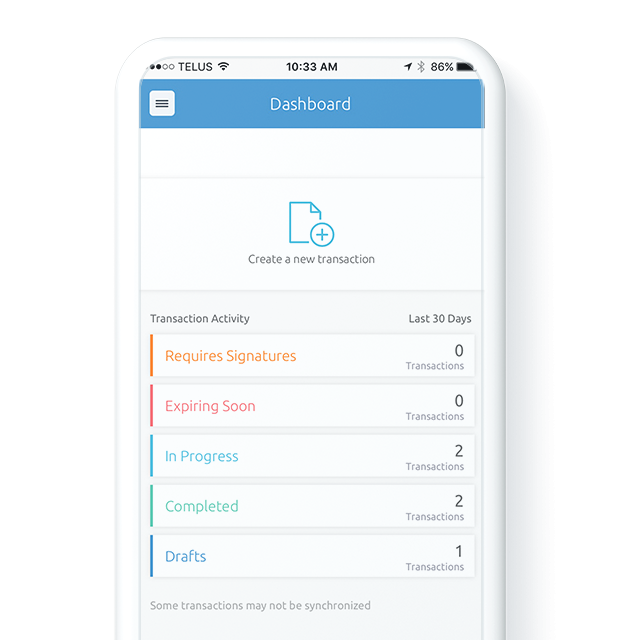 Instantly prepare, send, and sign documents while on the go using the OneSpan Sign native mobile app for iOS and Android – even without an internet connection. Built for mobile signing from the ground up.
Drop OneSpan Sign into Salesforce, Microsoft SharePoint, Dynamics CRM, Nintex, Pega systems, Laserfiche, Box, Salesforce CPQ, and other third-party applications using our pre-built connectors. No coding required.
Get started with electronic signatures
Put us to the test, and see how you can start saving time and money today.