Authenticating Your Signers in e-SignLive for Salesforce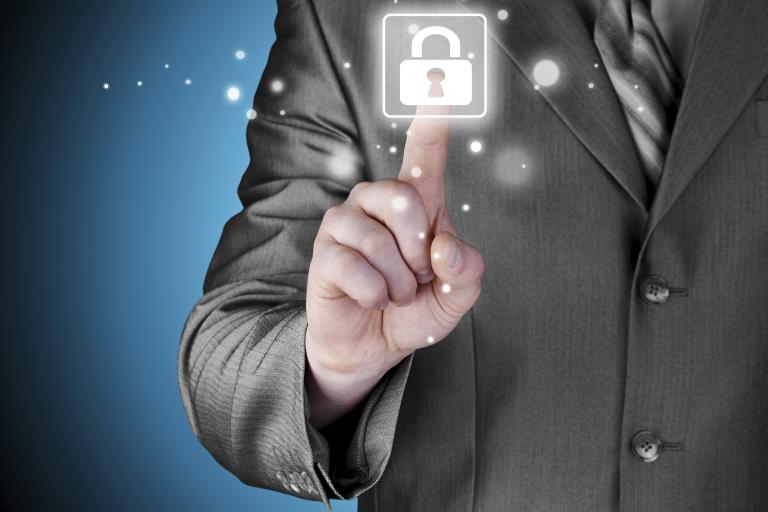 E-signatures are a fast and convenient way for sales teams to close deals remotely and shorten the sales cycle from weeks to days. Instead of chasing paperwork, you can focus on value-added activities such as relationship building and selling to your prospects.
Unlike the paper world, the majority of transactions in the digital domain are faceless and conducted remotely over the web. So what's the best way to authenticate your signers? And when should you use one authentication method over another? In this blog post, I'll explore these topics as they relate to your e-signing needs from Salesforce.
User authentication acts as a safeguard by adding an extra layer of security to associate an e-signature to the person signing your document. To avoid uncertainty and playing the guessing game of not knowing if the correct person is signing your document, the e-SignLive for Salesforce app helps you authenticate your signer's identity before they enter the transaction.
Depending on the document you are sending out for signature, e-SignLive for Salesforce gives you the flexibility to choose the appropriate authentication method to verify your signer's identity:
Email: The signer will be sent an email, inviting them to access the document you sent them for e-signature. Authentication happens when the signer logs in to their email account. Email authentication is ideal to use for low risk or low value transactions. As an example, an insurance company can send an insurance application form to a customer for e-signature. A Sales Manager can also use email authentication when he sends his sales team an updated commission pay structure plan for sign off.
Q&A: The Q&A method of authentication requires you to define one or two questions your signer must answer before gaining access to the transaction. You can formulate your questions based on information you have on file about your customer in Salesforce, such as the last 4 digits of their social security number. If the signer provides the correct answer, then they are verified as the correct recipient of the package. This authentication method is ideal to use for higher value transactions such as some loan applications.
SMS: SMS authentication is a form of two-factor authentication and requires that the signer have a mobile phone. A PIN code is automatically generated by e-SignLive and is forwarded to the signer's mobile phone once the package is sent. The signer's identity is verified once they enter the correct PIN code. SMS authentication is an alternative method to Q&A and can also be used for high value transactions or sensitive documents such as a mortgage application form.
Unlike other e-signature providers who charge you for specific features, these authentication methods are available out-of-the-box, at no additional charge to e-SignLive for Salesforce users.
Download the e-SignLive for Salesforce app from the Salesforce AppExchange and see how easy it is to get documents e-signed from Salesforce. Download our white paper for best practices on user authentication.