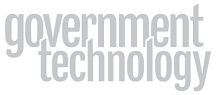 Presenters:
Sameer Hajarnis, VP Growth and Transformation, OneSpan
Richard DeMello, eSignature Administrator, State of Michigan, DTMB, Records Management Services
State and local government organizations continue to seek ways to streamline workflows and further improve process efficiency. One important way to achieve this is by establishing a shared services model whereby specific technology is leveraged across multiple departments and agencies. In records management, this enterprise-wide approach starts with document management and electronic signatures.
On June 1 at 10 a.m. Pacific/1 p.m. Eastern., join Government Technology and OneSpan for a best practices discussion about how public sector organizations can deploy smarter e-signature strategies across the enterprise, from HR to contracting to permitting.
In this hour-long webinar, Richard DeMello, the e-signature administrator for the Michigan Department of Technology, Management and Budget, will outline step-by-step how to roll out an electronic document management approach to build a digital center of excellence.
Take part in this interactive discussion to learn:
How to implement e-signatures and expand them to every line of business throughout government
Initial requirements for getting started with e-signatures
How to overcome cultural resistance to digital document management
Strategies to protect privacy and ensure security of electronic forms