United Bulgarian Bank Selects OneSpan to Help Fight Social Engineering and Mobile Malware Attacks
Leading bank implements OneSpan's Cronto and Mobile Security Suite to protect online and mobile banking applications while meeting PSD2 Requirements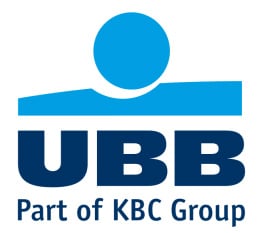 CHICAGO and SOFIA, Bulgaria – April 25, 2019 – OneSpan™, a global leader in software for trusted identities, e-signatures and secure transactions, today announced that United Bulgarian Bank (UBB) has deployed OneSpan's Mobile Security Suite and Cronto technology to securely sign transactions and to protect the bank's mobile banking application. This integration will help UBB meet PSD2 requirements related to strong customer authentication that come into effect September 2019.
As part of UBB's innovations strategy, the bank launched its mobile banking app UBB Mobile. To protect this mobile application from malware, the bank integrated OneSpan's Mobile Security Suite, a one-stop mobile software development kit for integrating application security, biometric authentication and Cronto technology. In the six months since its launch, more than 60,000 of the bank's customers have begun using the app.
The bank implemented Cronto to meet the PSD2 dynamic linking requirements and help mitigate human risk in banking transactions. Cronto uses a graphical cryptogram made of colored dots to encrypt transaction details, which can then only be read by a trusted device. This patented visual transaction signing solution helps banks counter social engineering attacks as well as banking Trojans such as man-in-the-browser by establishing a secure connection between the device and the bank.
"Innovation is key for United Bulgarian Bank. We want to improve and expand the use of our digital channels, especially mobile," said UBB Head of Digital Channels Development and Support, Iliyana Voynova. "A reliable partner that brings the knowledge and expertise in both security and regulations is fundamental. Thanks to OneSpan, our users can benefit from easy-to-use security, while the bank meets regulatory compliance requirements."
"As the banking environment continues to evolve, so too do the ways customers interact with their banks," said OneSpan Senior Vice President of Global Sales, Dan Dica. "As a result, banks are prioritizing the mobile channel, which requires a different approach to security. Using OneSpan's Mobile Security Suite, banks can address these requirements, including meeting compliance, preventing fraud and securing the application, through a single vendor."
(This press release is also available in Bulgarian.)
About United Bulgarian Bank
United Bulgarian Bank (UBB) is part of the Belgian KBC Group, which is the biggest bank-insurance group in Bulgaria offering full scope of financial services. It was established in 1992 through the merger of 22 Bulgarian regional commercial banks. After the acquisition by KBC Group in 2018, UBB's credit rating was increased by Fitch Rating Agency to the highest level in Bulgaria – 'A-', which is higher than the rating of Bulgaria.
Learn more at www.ubb.bg/eng.
About OneSpan
OneSpan enables financial institutions and other organizations to succeed by making bold advances in their digital transformation. We do this by establishing trust in people's identities, the devices they use, and the transactions that shape their lives. We believe that this is the foundation of enhanced business enablement and growth. More than 10,000 customers, including over half of the top 100 global banks, rely on OneSpan solutions to protect their most important relationships and business processes. From digital onboarding to fraud mitigation to workflow management, OneSpan's unified, open platform reduces costs, accelerates customer acquisition, and increases customer satisfaction. Learn more about OneSpan at OneSpan.com and on Twitter, LinkedIn and Facebook.
Copyright© 2019 OneSpan North America Inc., all rights reserved. OneSpan™ and CRONTO® are registered or unregistered trademarks of OneSpan North America Inc. or its affiliates in the U.S. and other countries. Any other trademarks cited herein are the property of their respective owners.
Media contacts:
Frauke De Graeve 
Public Relations Manager
OneSpan 
+32 497 14 80 47
[email protected]
Sarah Hanel
Global Director of Corporate Communications 
OneSpan 
+1-312-871-1729 
[email protected]