Designed for an Intuitive Salesforce Experience
Close deals faster and give your customers the best and most secure signing experience with OneSpan Sign for Salesforce
Initiate the document preparation and signing workflow from any standard or custom Salesforce object. OneSpan Sign is fully integrated with Salesforce to provide the most intuitive experience. You'll be sending and signing documents within a matter of minutes — no training required.
Ideal for ad-hoc, on-demand signing use cases:
Sales and business contracts
Non-disclosure agreements (NDAs)
Legal documents
HR forms
And more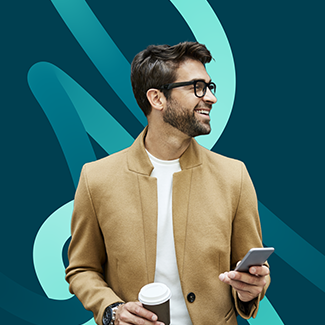 The Beginner's Guide to Electronic Signatures
This essential briefing introduces important legal concepts and key considerations when creating digital business processes with e-signatures.
Download Now
Two-way Data Sync
With e-signatures for Salesforce, manage your signatures, documents, and leads from the same UI
Reduce manual data entry with two-way data flow (to and from the Salesforce platform) with our easy, intuitive UI. With OneSpan's e-signatures for Salesforce, you can invite prospects and customers to e-sign documents from your contacts, leads, and users in Salesforce. From there, you can automatically archive e-signed documents in your Salesforce libraries for better contract management after the sales process.
Workflow Automation
Streamline your contract signing process and close deals faster with reusable templates
Start your transaction creation process from any Salesforce object, standard, or custom. From there, you can add signers, documents, and other e-signature settings to your workflow. This process is made easy using a suite of efficiency tools and features, including custom buttons, re-usable templates, and pre-populated Salesforce fields.
Reports and Alerts
Access reports to monitor your opportunities and more
OneSpan Sign gives you full control of your transactions, sales contracts, and documents with our Salesforce integration. Not only can you receive alerts in case of pending transactions, our e-signature solution also lets you track approvals and the progress of your digital transaction and receive real-time notifications on its progress.
Implemented with built-in reminders and expiration dates as well as the option to resend signing invitations, OneSpan Sign for Salesforce will help you stay on top of all your documents.
Admin Features
An admin dashboard that actually lets you manage users, permissions, configurations, reports, and more
OneSpan Sign for Salesforce makes it easy for administrators to: 
Create custom buttons and links
Report on transactions
Manage users and permissions
Create re-usable templates to reduce document preparation steps for senders (like inserting signature and data placement fields)
Manage text tags and conventions
And more
Enhanced Customization
Enhanced customization ensures your e-signatures meet your precise needs
Our powerful REST-based open API and  APEX SDK come packed with everything you need to ensure rapid development and deployment in any Salesforce environment. 
Need complex workflow with automation? Try any of our enhanced customization options packaged with step-by-step guides, documentation, API Schema, and more.
Get started with electronic signatures
Try our quick demo to see what the e-signing experience looks like