Executive Summary
The Problem
Authorized signers are often difficult to track down due to meetings or travel
Processing paper is time consuming and inefficient
The Solution
OneSpan Sign, the cloud-based electronic signature service
The Results
Up and running within a day or two
Goods are ordered and delivered faster
Invoices are sent for processing on time
The hospital avoids the hassle of administrative paper chasing
Reduced paper consumption
Electronically signed contracts are accepted by external parties
The Challenge
Prior to smartphones and electronic signature technology, the hospital's managers were difficult to reach, since they were often in meetings or located at various sites and buildings throughout the hospital complex. With paper, it would often take a week to obtain signatures via internal mail. Among other things, this slowed the contracting process and delayed delivery of urgent IT supplies. The IT team knew that if they could accelerate the process, the goods they needed would be delivered sooner and put to use faster, thereby improving productivity.
"If I am in a meeting or offsite, I now get an email on my smartphone requesting I sign a document, and I can e-sign immediately. Without the ability to e-sign, the documents would have to wait until the next day, if not days later," says Nicolas Depasse, the hospital's assistant director of IT.
Further, the IT team relies on the department's one administrative assistant to coordinate approvals for 1,000 documents per year. By using electronic signature software, the assistant no longer has to distribute paperwork, chase down signatures, and manage all the manual steps associated with paper documents. Instead, the assistant prepares PDF documents for signature, defines the workflow and sends out the digital documents via email -- all in a fraction of the time it took on paper.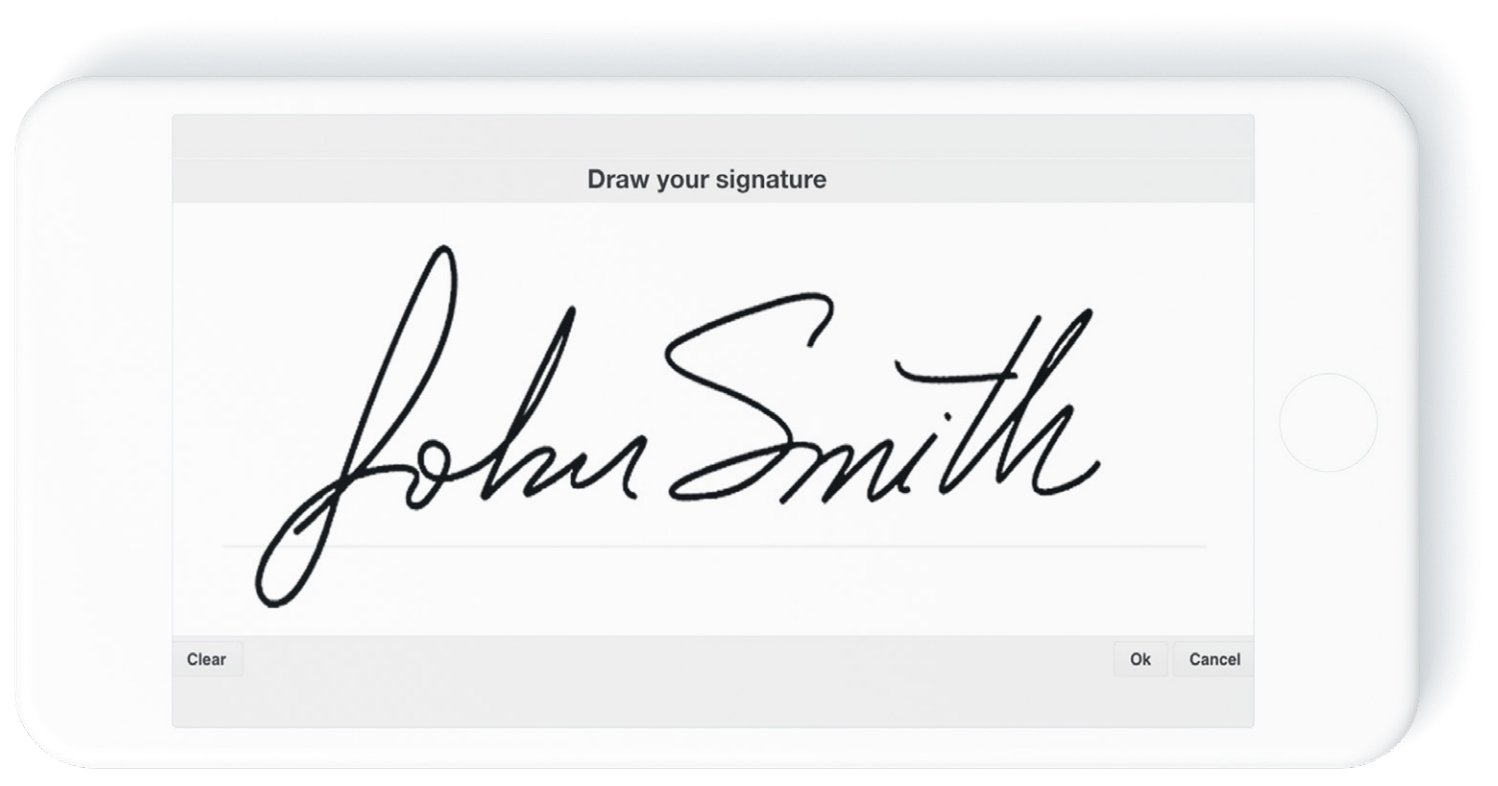 The Solution
When the IT department first advised their suppliers and external business partners that they would be transitioning to electronic signatures, suppliers were somewhat hesitant. The hospital provided them with a letter affirming that this was a valid, legal form of signing. One of the product features that facilitated acceptance by outside parties was the fact that OneSpan Sign supports digitized handwritten signatures drawn with a stylus, mouse, or fingertip. The resulting electronic signature looks just like its traditional ink counterpart, except that it is accompanied by a time and date stamp.
That is one of the main reasons why the hospital's IT department chose OneSpan Sign. They are currently signing invoices such as the hospital's monthly phone bill, which can run 50 pages long. These documents typically require one or two signatures from a pool of 50 – 100 of the hospital's managers.
By saving a scripted hand-drawn signature to their account for future use, managers avoid re-drawing their signature every time they need to sign an electronic document.
Instead, they simply click on the signature boxes. This affixes their digitized hand-scripted signature to the document. In the background, OneSpan Sign uses digital signature technology to tamper-seal the document. It can then be securely forwarded internally or externally for processing.
Because the electronic signature solution is entirely browserbased, it can be used with any web-enabled mobile device, such as smartphones, tablets, and laptops.
"It's easy to use, and we were up and running within a day or two. Now I couldn't imagine going back to paper, when I can do everything quickly and securely right from my smartphone," says Depasse.
The hospital is looking to extend electronic signing capabilities to other departments in the near future.