HIGHLIGHTS
Live E-Signature
Capture legally binding, admissible, and enforceable e-signatures in real-time
Videoconferencing
Notarize agreements with signers in different locations using a secure and encrypted videoconferencing session
Strong Identity Proofing Options
Verify identities of participants using ID Verification and Knowledge-based Authentication (KBA)
Guided Workflows with Co-browsing
Review documents simultaneously with signers and address their questions in real-time
Notarization Capabilities
Execute agreements by enabling notaries to apply their eNotary Seal to documents and access the eJournal to collect and securely save information from the online notary session
Strong Electronic Evidence
Access a comprehensive audit trail and recording capturing detailed events of the session
Bank-grade Security
Protect notaries, signers, underlying agreements, and audit trail throughout the transaction lifecycle with our bank-grade security
Remotely send, sign, and notarize agreements with customers
Wet-ink signatures, rubber stamps, and paper contracts define the traditional notarization experience. These in-person, paper-based notarizations are plagued with errors, increase the risk of delays, and are vulnerable to security threats and fraud. Modernizing the experience with Remote Online Notarization (RON) offers a convenient way for your customers to participate in an online notary session from anywhere. In turn, your organization can eliminate manual errors, reduce paper costs, mitigate the risk of fraud, and expedite time-to-completion of notarized agreements.
OneSpan Notary enables organizations to facilitate remote online notarizations with clients in a secure fashion. Notaries can verify the identity of signers using two-factor authentication, collect electronic signatures, and notarize agreements all in a secure and trusted environment.
Common Use Cases
Engage with customers remotely to get agreements notarized in a fast, convenient, and secure way.
Wealth Management
Estate planning, investment transfers, beneficiary changes, retirement distributions, trust openings
Insurance
Total loss claims, payment redirects, adjuster licensing
Auto Finance
Car title transfers, lien releases, vehicle certificates of ownership
Legal
Affidavits, powers of attorney, deeds, commercial lease contracts, waivers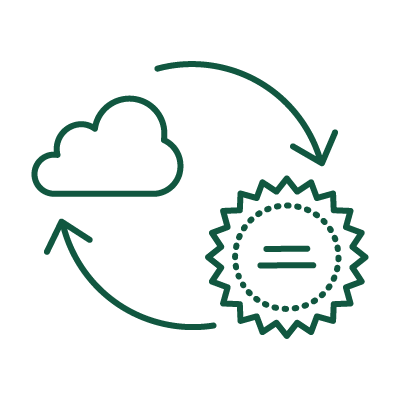 Eliminate the hassles of meeting in-person by offering a convenient way for notaries to connect and notarize agreements with customers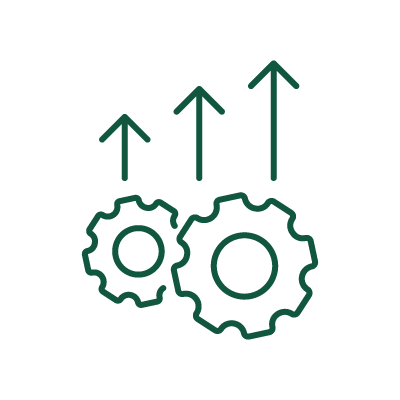 Digitize the end-to-end remote notarization experience by eliminating errors, reducing costs related to paper-based processes and operational inefficiencies – resulting in quick turnaround of completed notarized agreements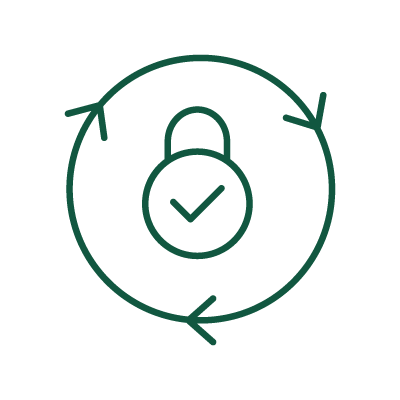 Mitigate risk with strong identity proofing options and built-in security controls to ensure notarized agreements are secure throughout the transaction lifecycle
How It Works
Explore the easy 5-step process to get agreements remotely notarized.


Upload electronic documents or select pre-defined template
Specify the notary public and signer for the agreement
Schedule the online notary session

Signer joins the online notary session by clicking the link in the email invitation

Unknown signers verify their identity using ID Verification, Knowledge-based Authentication (KBA), and remote ID presentation
Known signers will be verified by the notary in the session

Once verified, the signer joins the notary in the live video session
The notary reviews the agreement with the signer in real-time

Signer signs and initials the agreement
Notary captures key information of the transaction in the eJournal
Notary applies the eNotary seal to complete the transaction

Secure Remote Online Notarization
Mitigate fraud and security risks targeted towards high-value transactions with strong identity proofing and bank-grade security

Make It Refreshingly Easy
Provide an easy experience for all users – from admins onboarding notaries to launching a RON session while signers effortlessly complete the process with guided workflows

Capture Strong Electronic Evidence
Receive a recording alongside a unified audit trail that captures detailed events during the notarial session

Offer Convenience and Flexibility
Eliminate the hassles of meeting in-person by completing notarizations remotely in a trusted environment

Choose a Truly Integrated Solution
Streamline experiences to help notaries connect with customers and complete notarizations using an enterprise-grade, all-in-one solution

Accelerate Digital Transformation
Lead the digital transformation charge and realize faster time-to-value by partnering with OneSpan. Get resources to quickly ramp up along with a reliable support team ensuring your success