V12 Retail Finance implements Dealflo market leading e-Agreements service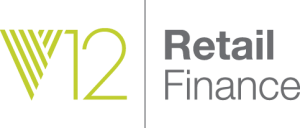 V12 Retail Finance is the UK's only specialist provider of Retail finance working with leading UK retailers to provide Point-of-Sale finance solutions both online and in-store. Their new service, powered by Dealflo Systems, enables V12's retail partners to offer finance on goods with the speed and simplicity of an online credit card transaction. It has been running successfully since the beginning of August and the impact on the business has been significant:
19% increase in conversion
98% decrease in time – from days to minutes
100% of applications completed correctly
Full compliance audit trail for all transactions
In addition, feedback has been resoundingly positive with customers rating their experience at an average of 9.2/10.
Whilst simplifying the customer experience, Dealflo also ensures that agreements are executed in a compliant way with strong legal enforceability and multi-channel reach.
V12 CEO, Nick Davies said 'We consider the Dealflo e-Agreement solution to be 'best in class' and further enhances the already powerful V12 Credit Application processing system with a significant increase in sales conversions and a corresponding reduction in processing costs'
Building on the success of the online offering, V12 now plans to launch an in-store e-Agreements service with Dealflo in early 2012.