5 Quick Tips for Using E-Signatures in Health Care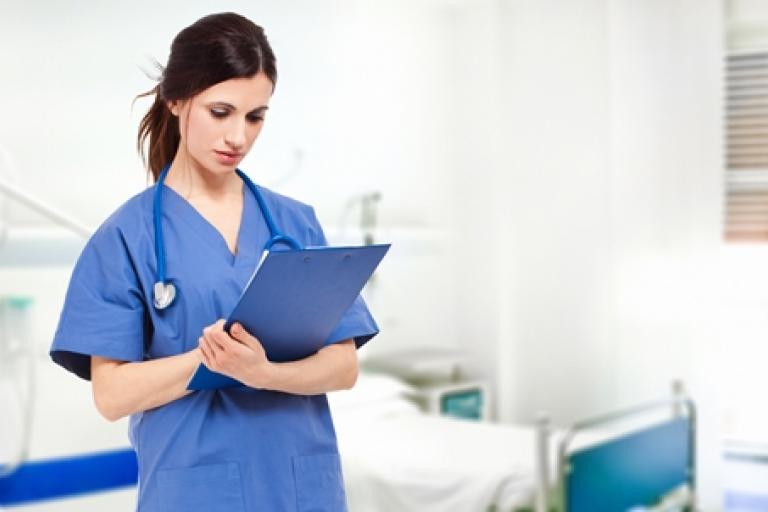 The technological revolution that has been taking place in the health care industry has created a variety of new operational challenges. One of the major issues facing hospitals, pharmacies and insurance providers is how they can balance digital and paper-based operations to create smooth workflows. On one hand, electronic health record systems, health care systems integration tools and other advanced technologies are making a move entirely to digital operations possible. On the other, the process changes that come into play when going entirely digital can create significant operational challenges for staff members who are accustomed to paper-based functionality.
This divide between digital and paper-based operations becomes even more problematic when you need users to switch back and forth between paper and digital operations. For example, if your physicians cannot sign prescriptions electronically, they will find themselves using an EHR to analyze patient details and choose the right medication - making full use of data integration to make decisions more efficiently - only to have to switch back to paper to write out the prescription and send it along to the pharmacy. This switch between paper and digital formats can be even worse for billing departments, accountants, customer engagement professionals and other health care professionals, as they depend heavily on data coming in from a variety of sources.
Electronic signature software can bridge the digital divide in health care by not only allowing signatures to be handled electronically, but by doing so while integrated into existing applications. Furthermore, e-signature technology is designed to automatically create an audit track that allows them to stand up to regulatory scrutiny. The potential gains are clear, and here are five quick tips that can help your organization get started using the technology:
1. Don't neglect digital signatures
Electronic signatures are a process capturing tool. They track user activity when individuals are reading electronic forms and confirming their intent. Digital signatures provide a security foundation by maintaining metadata about the transaction and encrypting data in transit. The strict security and regulatory standards in the health care sector make digital signatures critical. Many advanced e-signature platforms feature digital signatures as a built-in tool.
2. Feel free to customize signing processes
You may want a different signing processes for different operational departments or distinct signing tasks for internal users vs. patients. E-signatures can be customized however you need to adjust them to optimize the user experience.
3. Train your workers
Health care professionals have incredibly demanding jobs, and adding new technologies and processes can sometimes overwhelm your employees. E-signatures are designed to make life easier for everybody. Make sure you train workers so they can get behind this vision of simplicity.
4. Test the solution in small pilots
You can use e-signature solutions for just about any type of signing process, but you may want to take some time to roll out the solution through your operations. A slow, controlled deployment that focuses on small pilot project groups can help you work out any kinks in your strategies, take user feedback into account and ensure that your solution is ready for large-scale use when you do expand the project.
5. Focus on pain points
Your organization may not be ready to go entirely digital. It may be easier or more cost effective to stick with some paper-based operations in the short term. Using e-signatures for specific pain points, like signing prescriptions or documenting home-health operations, can make it much easier to create significant operational gains without the strain of a complete digital overhaul.
E-signature use can deliver value and create simplicity. Achieving this end requires careful planning, but our guide to e-signature use in health care will give you all of the information you need to find success.