Create a Sustainable Business with E‑Signatures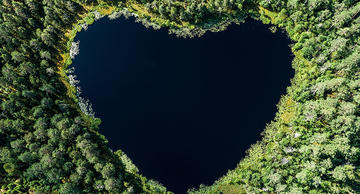 Highlights:
Organizations are becoming more environmentally conscious and adopting sustainable business practices to combat climate change.
Digitizing processes and going paperless is one way to achieve a lower carbon footprint.
E-signatures help companies manage their impact on the environment in several ways, including saving trees and natural resources by reducing the use of paper, and reducing carbon emissions and greenhouse gas emissions by eliminating the need for signers to travel to sign documents or for documents to be shipped between signers.
I remember my first mortgage agreement.
Endless sheets of paper, everything printed in 5 copies and my hand tired of signing each page. The bank consultant calling me for additional signatures which, of course, had to be done in person. The whole process took many hours, several in-person meetings at the branch, and ended with a thick folder with the mortgage agreement and its 20 annexes.
I remember that on the one hand, I was exhausted and frustrated by trying to match my work hours and appointments with the bank. On the other hand, I wondered how much paper, toner, and storage these contracts require on a larger scale. Why in the 21st century, at a time where we seek environmental sustainability and clean energy, does my bank not offer a digital process with electronic signature?
A Paper-heavy Process
I was aware that lending is a contract-intensive process with an extensive lifecycle, and that there was significant risk that justified the amount of documentation. I knew that everything needed to be properly signed and archived. Yet, I couldn't help but wonder if that painful process could be improved, and if I, as the end-consumer, could feel less guilt for using so much paper for just one contract.
Fast forward 15 years. I work for a company that offers solutions helping streamline processes like mortgage and lending. I discover that, just like me, major financial institutions and business leaders across the globe are also asking themselves the same question: How to change processes that involve a lot of time and paper? How to free up these resources, how to introduce the concept of convenience to document signing? How can business strategy incorporate sustainability initiatives that contribute to protecting our environment?
Turns out, it is possible to have a win-win here: streamline the process, introduce time savings, make consumers happy, and do so with a sustainability strategy. I'm sure you've heard the term "paperless" a few times, but how can you approach it?
Paperless is Part of a Sustainable Business Strategy
"Paperless" doesn't mean "all or nothing". It means reducing the amount of paper used across the company and replacing processes that traditionally require significant investments in paper, to digitally complete agreements . Digitization reduces the costs of paper and ink, but also of document handling, storage, dispatching, archiving, retrieval, and destruction.
Paper has been the life blood of business operations for many years, but times are changing. Many businesses take a close look at their day-to-day operations and consider ways to be more environmentally friendly, which includes paper consumption. It becomes a strategic value, but it can be challenging to modernize processes that have been unchanged for years. When a change involves people and their habits, it may require a gradual approach. As an ancient Chinese philosopher, Lao Tzu, said:
"A journey of a thousand miles begins with a single step."
It can also be interpreted in a slightly different way: if we take an initiative, the rest of the venture will fall into place. That's what the paperless (r)evolution is all about.
Digitizing your business model and taking a greener approach can begin with such an initiative, covering only selected processes. Maybe it will only be a few selected branches, only some offices, or just one business division. But it will already be the beginning of the thousand-mile journey.
E-Signatures Support Your New Business Sustainability Efforts
E-signatures are one of the key technologies supporting the paperless model and sustainable development. With this technology, organizations can digitize transactions throughout their lifecycle, from document preparation to managing the signing process, storing documents in a secure and compliant way, and finally deleting records when they reach end of life.
There are multiple touchpoints where e-signature technology and your business meet:
Your main business drivers can vary from speeding up the signing process, to gaining efficiency through automation, to eliminating costs related to document printing, dispatching, and storage. You may want to adjust your business to enable secure remote signing due to the pandemic-related limitations. Or reach out to customers who are unable to visit your offices.
The possibilities are endless and benefits are tangible. We often hear from customers that implementing e-signature technology helped them gain more clients, close deals faster, and simplify very complex operations. They appreciate the convenience that comes with signing documents remotely and the sense of confidence backed up by audit trails, detailing all actions of involved parties.
E-Signatures Support Your Environmental Goals
Reducing your environmental footprint is increasingly important, and consumers are more environmentally conscious. The COVID-19 pandemic supported this growing level of consciousness. According to a survey run by BCG, people are now more concerned about addressing environmental challenges. 87% of survey respondents think that organizations should pay more attention to sustainability in their operations. As a result of this growing awareness, we see more companies incorporating sustainable business goals in their mission statements and establishing controls on processes that impact the environment.
Electronic Signature Helps Save Paper
Clearly, electronic signatures reduce paper consumption. Do you remember my mortgage agreement with all its annexes, printed in 5 copies? Add to that all the draft printouts, edits and typos that required re-printing, and multiply that by the number of mortgage applications that bank processes each year. E-signature solutions also reduce error rates. This not only saves paper but enhances employee productivity, allowing them to focus on value-added activities instead of managing paper.
Electronic Signature Helps Save Water
Paper consumption is not only about the raw material used for its production. It has a certain water footprint, too. According to research published by UNESCO-IHE Institute for Water Education, water footprint for an A4 sheet of paper ranges from 2 to 13 liters. The pulp and paper industry is the single largest industrial consumer of water in Western countries.
Electronic Signature Helps Reduce CO2 Emissions
Paper production also requires shipping and all of the other issues associated with managing a large supply chain. This supply chain starts with generating raw materials for paper creation and continues with shipping wood to factories, paper production, shipping to stores and resellers and delivery to end-users. All of these layers of delivering paper create greenhouse emissions, so reducing paper consumption through e-signatures has a positive impact on the environment throughout the production lifecycle.
E-signatures help reduce emissions from couriers and other delivery services. Sensitive documents like contracts need to be routed to the signer, then sent back to the contract owner. If you have multiple signers, the documents embark on a long journey from one signer to the next. Being able to sign documents remotely also eliminates the hassles for your customers to commute to a branch to sign documents. Apart from obvious time and cost savings to get documents to completed, consider the emissions from all the cars carrying documents between destinations, and how e-signatures remove the need for courier services. 
Electronic Signature Eliminates the Need for Physical Archiving
Last but not least, proper storage of signed paperwork has a significant price tag. Ensuring proper ventilation, controlling the moisture level to protect archives from mold, and finally maintaining optimal temperature with quality air conditioning installations is costly, but also most certainly not climate-neutral. The impact of these technologies broken down per stored document is higher than digital storage in a secure data center. 
Electronic signature solutions can automatically archive e-signed documents in a repository of your organization's choice, without having to print signed copies and store them in a physical location. This reduces the amount of paper being used in offices as well as expenses related to hard copy archival.
How to Get Started with Your Sustainable Business Strategy
E-signature technology has sustainability in its DNA.
Whether you represent a financial institution, insurance company, government agency, nonprofit, NGO, or other, social impact and climate impact are important to corporate social responsibility. Carbon neutrality, reducing fossil fuel and natural resource consumption, and striving for energy efficiency impact ESG scores and will factor into financial performance in today's business landscape. If your organization wants to join this journey, but are unsure of how to get started, check out the Beginner's Guide to e-signature technology.