Diving into Summer Vacation Security Risks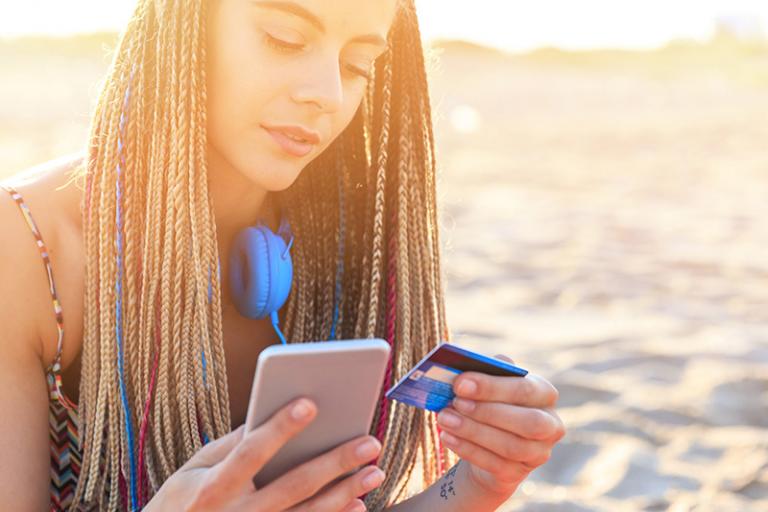 We are in the middle of the holiday season, and while it may be the most enjoyable part of the year, it's definitely not the safest. We all take our technology gear with us on vacation, the kids enjoy their devices and professionals today worry about completely disconnecting from their work responsibilities. Here's the problem, security threats don't stop just because you're at the beach. Hackers could still be targeting your devices while you're on vacation, so it is crucial that you stay aware of the risks and precautions to take.
Public Networks: More Public than You Think
As we unwind on vacation, we all tend to let our guard down, and that's dangerous! So when you use your tablet, smartphone, or laptop while on vacation, here is an important thing to keep in mind: public Wi-Fi networks are indeed very public. You may feel secure as you bring your own device, but the risks are still there.
On a public network, you are sharing the network with strangers, and some of those strangers could have ill intent. There are powerful hacking tools readily available that can snoop on your communications. It is advised not to do anything on a public Wi-Fi network that you do not want an eavesdropper to know. Watch out with usernames and passwords as well, especially when you connect to your business applications and corporate resources. Your entire digital life can be exposed.
A good general rule is to assume that anything you do over public Wi-Fi is part of a public conversation. That requires a different way of thinking about our networks and a heightened awareness of our connectivity. It also seems that some devices just broadcast your location history, so those snooping strangers can find out where you have been.
8 Rules for Vacation Security
The top eight rules to respect while using devices on vacation:
Don't set your device to connect to public Wi-Fi spots automatically, and always make sure you connect to the correct network. Hackers spoof resort Wi-Fi connections with similar names as "Hilton Wifi". However, it is not exclusive to hotels. On a flight, for example, some airlines offer Wi-Fi connectivity on the plane. There should be literature available detailing what the Wi-Fi network is named. By connecting to an unknown network, you could be giving up your login credentials.
Many browsers today will do this automatically, but make sure your connection to a website is encrypted. Watch for 'https' instead of 'http' in the URL address and look for the little padlock in the address bar.
Use VPN connectivity when connecting to your business applications.
Use two-factor authentication on all applications that allow you to do so.
Don't advertise your travel plans or trip updates on social media.
Make sure that you have installed tracking/remote wiping software in case your device is lost or stolen.
Keep mobile app security in mind. Only download new applications through the official app store. Attackers target new and trending games and apps, repackage them, and then distribute them through unofficial channels. It may appear as though you are using the official application, but it could be an imposter app with malicious code designed to steal personal information, including banking credentials.
If traveling overseas for vacation, it may be worth leaving your business device at home and only taking a device strictly used for traveling. This would provide a fail-safe against any malicious actors finding their way into the corporate network.
Final Thoughts
While the rules above may cover the fundamental steps you should take when connecting to the internet on vacation, there are a number of general best practices to follow in your everyday life. Make sure your devices are backed-up, that your applications and operating systems are patched, and that you're running on the latest updates from security solution providers on all your devices. These are essential parts of secure mobile device use.
Maybe, even in 2018, the best advice is still this – don't connect to the internet at all on vacation. Try a digital detox and send some good, old-fashioned postcards.