Financial Regulators Introduce Temporary Measures in Response to COVID-19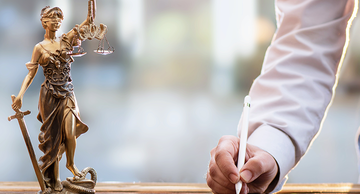 The coronavirus has literally brought the planet to a grinding halt, with countries just beginning to lift stay at home restrictions and gradually re-open their economies. Hopefully, the impact on you personally and professionally has been minimal, and you and your loved ones remain in good health.
Just about overnight, the COVID-19 outbreak changed the way we interact with one another and conduct business. Many of the world's ministries of finance and trade have taken action to provide coronavirus aid, alleviate financial hardship faced by citizens and small businesses, and delay standard compliance reporting requirements for financial institutions (FIs). In the US, for example, legislators passed the CARES act to provide financial support to both individuals and businesses.
Additionally, regulatory authorities have introduced a number of temporary relief measures aimed at maintaining business continuity while reducing exposure to the virus and maintaining public health. There is just not enough space in this blog post to list them all, so I will cover a select few affecting the financial services industry.
Regulatory Changes in Response to Coronavirus
Strong Customer Authentication
On April 30, the UK's Financial Conduct Authority announced it will postpone the release of strong customer authentication rules by six months, from 14 March 2021 to 14 September 2021.
As of now, the European Banking Authority (EBA) has yet to announce any further changes to its previously announced SCA implementation deadline of 31 December 2020 for merchants accepting electronic payments.
Contactless Payments
Authorities have introduced many measures to protect public health. In addition to recommendations on social distancing and handwashing by regulatory bodies such as the Centers for Disease Control and Prevention (CDC), hygiene measures have also spilled into the financial sector. This includes finding ways to avoid handling cash or touching surfaces that could carry virus, such as ATMs and point-of-sale payment terminals.
In Europe, contactless payments are used in more than 65% of face-to-face transactions, according to BankInfoSecurity. The European Banking Authority (EBA) has recommended to member states to increase limits on contactless transactions from €25 to €50 without a PIN. Following the EBA's announcement, many countries including the UK, Netherlands, Belgium, Germany, and Switzerland increased their limit to €50.
Financial institutions and firms globally are doing the same. For example, Mastercard has increased the transaction amount without a PIN throughout Africa, Australia, Canada, Europe, Latin America, and the Middle East.
Digital Payment Services
In March 2020, the State Bank of Pakistan, which is the country's central bank, directed all banks to waive online banking fees. This is to encourage digital payment services via mobile phones or platform browsers, alleviating the need to go to a bank branch or use an ATM and thereby reduce the risk of contracting coronavirus. The central bank also instructed financial institutions to launch multi-channel awareness campaigns, "to educate customers to use internet banking or mobile phones, limit use of currency notes and restrict branch visits."
Electronic Signatures
Technologies such as e-signatures are seeing a surge in adoption as stay at home employees close contracts and transactions with partners and customers remotely. In Lithuania, for example, Telecompaper reports that the Communications Regulatory Authority of the Republic of Lithuania (RRT) has seen e-signed documents increase by 70%.
In response, governments around the world are announcing temporary regulatory actions accepting e-signatures in processes that traditionally require a wet ink signature. Examples include:
Canada: As part of Canada's COVID-19 Economic Response Plan, the Canadian Revenue Agency announced the acceptance of electronic signatures to meet the signature requirements of the Income Tax Act, as a temporary administrative measure to minimize face-to-face contact. This temporary change applies to the Agency's authorization forms T183 or T183CORP. These forms are signed by millions of Canadians every year in-person to authorize tax preparers to file taxes on their behalf.
United Kingdom: FStech has reported that, "The Financial Conduct Authority (FCA) has announced that fund management companies can now use electronic signatures to approve documents amid the COVID-19 pandemic."
Remote Digital Identity Verification
On April 1, 2020, the President of the Financial Action Task Force (FATF) issued a statement on the COVID-19 outbreak and measures to combat illicit financing. The statement covers the FATF's Guidance on Digital Identity, which "highlights the benefits of trustworthy digital identity for improving the security, privacy and convenience of identifying people remotely for both onboarding and conducting transactions while also mitigating ML/TF risks. The FATF calls on countries to explore using digital identity, as appropriate, to aid financial transactions while managing ML/TF risks during this crisis."
On the same day, FStech reported that the UK's Financial Conduct Authority (FCA) is "prepared to relax rules on financial services firms accepting customer phone photo 'selfies' to check their identity, as one of several measures to ease the burden during Coronavirus lockdown."
On April 7, 2020, the Hong Kong Monetary Authority published a letter to CEOs of all Authorized Institutions (AIs) on managing money laundering and terrorist financing risks associated with the COVID-19 outbreak. HKMA encourages the FATF's risk-based approach and the "fullest use of reliable digital customer on-boarding; emphasizes the role of the FATF Standards in giving confidence in financial transactions; and draws attention to COVID-19 related financial crime risks."
The Mexican National Banking and Securities Commission (CNBV) published a communication in relation to the obligation for financial and credit institutions to establish verification mechanisms for the identity of their clients who carry out active, passive, or service operations. Due to COVID-19, financial institutions that were not ready as of 31 March 2020 to comply with the obligation to establish the verification could begin to comply from 30 November 2020 under the designated extension.
Remote Online Notarization in the U.S.
In recent years, technology has helped streamline and automate the notarization process in the United States, leading more states to create laws to facilitate electronic notarization online between signers and notaries. With the government asking the population to limit in-person contact and imposing social distancing protocols due to COVID-19, how will people continue to notarize wills, affidavits, property deeds, or real estate transfer paperwork? Remote Online Notarization (RON) can help create a completely digital and remote notarization process online.
A traditional notarial act requires an identity-proofed individual to sign a document in the presence of a legally commissioned notary public. Remote online notarization (RON) moves this Act from in-person to over the internet using a live video call. During the remote online notarization session, each signer's identity is verified and the documents are executed with auditable electronic signature technology.
Prior to the COVID-19 crisis, in the United States, 23 states had enacted RON laws. Recently, several states, starting with New York, put forth emergency short-term measures to enable some aspects of the economy to safely transact business. New York's Executive Order 202.7 immediately authorized notarial acts to be performed utilizing audio-visual technology under certain conditions. Executive Order 207.7 was clarified by the Secretary of State later that month issuing updated guidance which permits signatories to sign using e-signatures in accordance with the New York Electronic Signatures and Records Act, so long as the notary witnesses the electronic signature.
On March 18, 2020, the Securing and Enabling Commerce Using Remote and Electronic Notarization Act of 2020 ("SECURE Act"), was introduced as Senate Bill 3533. If passed, it will authorize every notary public in the U.S to conduct remote online notarizations using tamper-evident technology and audio-visual communication solutions. The bill also establishes minimum standards for remote notarizations.
Privacy Regulations
In Brazil, the government has announced that due to COVID-19, the effective date of the General Data Protection Law (LGPD) has changed from 15 August 2020 to 3 May 2021. This law is similar to the European GDPR, which applies to any company that processes or collects personal data from a citizen regardless of where the organization is based.
In addition, no personal data may be processed without a lawful basis. One of those bases is consent. Any organization evaluating their consent policy and mechanisms to comply with privacy laws should consider the use of electronic signatures – especially when handling sensitive personal data, such as personal financial information or health care records.
The Regulatory Impact of COVID-19
Hopefully, coronavirus will not be with us for long and life will resume soon in its new normal. It is expected that many of the regulatory changes and regulatory relief actions due to COVID-19 will be short-term. At the same time, however, I expect initiatives like Remote Online Notarization will likely be permanent and expand throughout the world in countries with regulatory requirements related to notarization.
I also anticipate that banks and financial institutions will accelerate aspects of their digital transformation to support business continuity while also seizing opportunities presented by these regulatory changes. As business and banking leaders navigate the new normal, a PwC survey entitled Insights from global finance leaders on the crisis and response, has found that "digital transformation stands to play a large and critical role in the latter stages of the mobilise–stabilise–strategise continuum of crisis response."
For additional regulatory updates affecting the financial services industry, visit our Regulatory Compliance webpage.