Top 5 E-Signature and Digital Transformation Trends and Predictions for 2022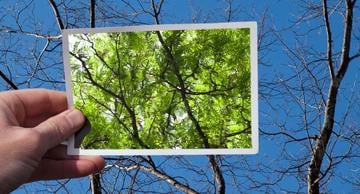 The COVID-19 pandemic changed the way business is done, and its impact can still be felt in disruptions to supply chains, business processes, and remote work. At OneSpan, one of the most pronounced changes we've witnessed has been an acceleration in the development of digital transformation strategy and the adoption of digital technologies, including the use of e-signatures, smart digital forms, and enhanced authentication to enable digital business and government. As the paper era gives way to the era of SaaS, data analytics, blockchain, and big data, business leaders at startups and enterprises alike are racing to eliminate inefficient agreement processes and replace them with fully automated and digital ones. Looking ahead to the coming year, here are five predictions that will shape the digital agreements and customer experience landscape in 2022: 
Digitization Trends and Predictions for 2022
1. Businesses will continue to implement hybrid human-digital experiences
In response to the pandemic, individuals and organizations have sought to limit exposure to public settings such as bank branches and point-of-sale (POS) locations, and these changes to consumer preferences will carry into 2022. According to research from Aite-Novarica, as activities get more complex, consumers tend to turn to channels where they can get human help and assistance. Wealth management, for example, relies heavily on in-person interactions between financial advisors and their customers. The need for providers to modernize advice delivery is key to meeting increased client expectations for convenience and personalization.
Although the digital experience is important, consumers are ultimately looking for hybrid experiences that can meet their needs. It's about offering the right balance between a digital and human-mediated service. For some activities, like applying for a loan or life insurance policy, consumers may switch between digital and human-mediated experiences as they conduct research and gather information. So, it's important to ensure that these digital end-to-end tools are available both online and with an advisor or agent.
With new technologies, it's now possible to recreate the face-to-face experience in a hybrid environment. Using electronic signature, videoconferencing, and rich collaboration capabilities like co-browsing in real-time, an in-person customer and employee experience can be closely mimicked in a secure way. We predict that adoption of these types of hybrid experience-enabling emerging technologies will continue to increase in 2022.
"As we come out of this pandemic, customers will continue to use digital, but when that moment is there, when they need a human, we'll be able to connect them to a human being. That's our approach in terms of how we're thinking about digital and that human connection."
– Ankit Bhatt, EVP and Consumer Chief Digital Officer at U.S. Bank
2. Global regulations will allow e-signatures for more types of agreements
Modern e-signature laws are now 20 years old and have evolved over time as the use of electronic signatures has grown in recent years. In the US, Canada, UK, Ireland, Australia, and dozens other countries, laws and regulations have been enacted at all levels of government that allow e-signatures and electronic records to have the same legal effect as  ink signatures and paper-based records.
Given the current pandemic, many governments have expanded the flexibility of using electronic signatures to areas that previously required a physical signature. Some of these measures have been implemented only on a temporary basis, such as the SECURE Act in the US for remote online notarization and the changes in Ontario, Canada, to the swearing of affidavits and the execution of wills and powers of attorney. However, the hope is that the pandemic will act as a catalyst in creating more permanent advances in the use of technology to execute legally binding agreements that have traditionally been viewed as incapable of digital execution.
Here are recent examples that demonstrate how e-signature laws and regulation frameworks around the world continue to evolve to enable digital business and government:
Globally, many countries have been slow to accept e-signatures for mortgage documents, deeds, wills, and powers of attorney, but in Australia, the state of Victoria amended its law (Electronic Transactions (Victoria) Act 2000) in 2021 to allow electronic signatures and remote witnessing for critical estate planning documents.
Last year, the HM Land Registry in the UK took a revolutionary step to allow conveyancing deeds (i.e., a deed transferring land) to be signed and registered using an electronic signature. This means that consumers can now sign a deed without the need to sign on paper and visit an office. The process involves a conveyancer who uploads the deed to an online platform, like OneSpan Sign, which sends a link to the signers. Once they have completed the necessary ID verification and authentication checks, they would then e-sign the document in the presence of the witness.
In the US, the Federal Reserve Bank, the Securities and Exchange Commission (SEC), and the Internal Revenue Service (IRS) have all released e-signature guidance that enables more forms and documents than ever before to use electronic signatures. The Canada Revenue Agency (CRA) has released similar measures.
3. We will see stronger identity assessment for remote electronic signatures
In 2022, organizations will further their digital transformation by reinforcing their remote processes with stronger authentication and ID verification checks.
Agreement processes, such as new hire paperwork, account opening, and notarization, were historically performed in-person, but work-from-home (WFH) and physical distancing rules have resulted in the need for higher identity assurance protocols to ensure cybersecurity and protect against fraud. This is especially true for high-value and high-risk agreements in financial services, insurance, and similar industries. For example, an agreement with financial implications may be at higher risk of identity fraud versus other use cases and would therefore benefit from a higher level of identity assurance. This refers to the level of confidence that the credentials presented by an individual actually represent a real-world identity. In some low-risk scenarios, simple email or SMS authentication may be sufficient. In other scenarios, enhanced authentication using a government photo ID and biometric verification may be necessary.
There's no one-size-fits-all approach, because the level of risk in every use case will be different. The bottom line is to look for an e-signature solution that provides a wide range of ID verification and authentication functionality to protect your agreements, reduce risk, and strengthen compliance.
4. Traditional forms-based processes will shift to intelligent, conversational experiences
Static, clunky PDF and web forms are business operations relics in today's digital world. Forms automation and modernization is key to minimizing friction during any new customer acquisition experience. Embedding intelligence into online forms, including agreements that need to be e-signed, is critical to ensuring employees and customers can complete the experience with ease.
E-Signature undoubtedly adds efficiencies as part of the digitization of paper-based processes. But, if an individual abandons the form-filling and data collection process due to a frustrating experience, they'll never get the opportunity to e-sign the document. That's why businesses are investing in smart digital forms to turn long, complex PDFs into mobile-ready forms that provide step-by-step guidance. It makes completing forms easy whether on a personal computer, tablet, or smartphone. The customer data provided in the form generate a signature-ready agreement that gets your business one-step closer to closing the deal. We predict that embedding artificial intelligence and machine learning into forms will be a critical step in the evolution of customer-facing agreements.
5. The shared services model will accelerate enterprise digitization
Most digital transformation initiatives, including the deployment of e-signatures and smart digital forms, start out within a single line of business to address a specific need. Account opening in retail or commercial banking, remote lending and financing, or online insurance applications are all common examples. As that particular business unit digitizes to solve their immediate problem, they demonstrate the ROI and the service starts expanding across the enterprise, but this can create problems. Without a deliberate strategy to distribute the technology across your enterprise, you tend to end up with redundant and overlapping solutions.
As enterprise digitization initiatives begin to scale and as the adoption of e-signatures increases, more organizations will move to a shared service model. Under this model, the application is deployed centrally in the organization in a way that enables many business units and individual departments to tap into it. This allows your organization to standardize and take a systematic approach to transforming the organization.
The benefits are huge. A shared services approach allows your organization to standardize the user experience and offer a consistent experience across all business units and channels. In addition, it eliminates the duplication and redundancy in deployed applications. This can yield tremendous cost savings. For example, BMO estimated $50M in cost savings over four years from technology reusability for an e-signature and eForms shared service.
2022 Technology Trends: A Digital Leap for Business and Government Organizations
While businesses, healthcare, and government organizations have taken big steps in their digital transformation journeys to end the paper era, we're not quite there yet. Many organizations are still devoting their budgets to digitizing legacy, paper-based processes, while more mature businesses are investing in ways to modernize their existing digital processes and improve completion rates. No matter what end of the spectrum your business might be on, we believe  the digital changes that the pandemic introduced and accelerated will remain in the new business ecosystem. At OneSpan, there's no doubt that an overwhelming majority of consumers worldwide will continue to electronically sign agreements post-pandemic. It's the key shortening customer acquisition time, reducing workloads on internal teams, improving onboarding, and driving up completion rates to ensure fewer customers deflect to your competitors or cancel business transactions because of the extra effort required to fill out and sign forms and agreements.