Complete Automation
Streamline your contract signing process and close deals faster with reusable templates
Pre-populated templates accelerate the document management and preparation process in your SharePoint workflows resulting in increased productivity and fast sales cycles. Once your SharePoint documents are sent for e-signature, you can monitor their status from the dashboard and receive automatic updates regarding the progress of your workflows.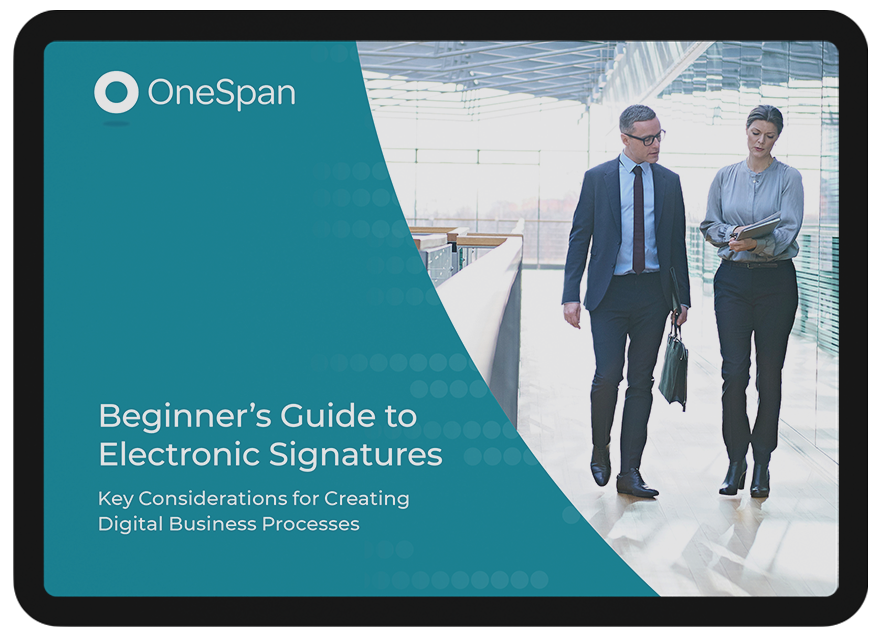 The Beginner's Guide to Electronic Signatures
This essential briefing introduces important legal concepts and key considerations when creating digital business processes with e-signatures.
Download Now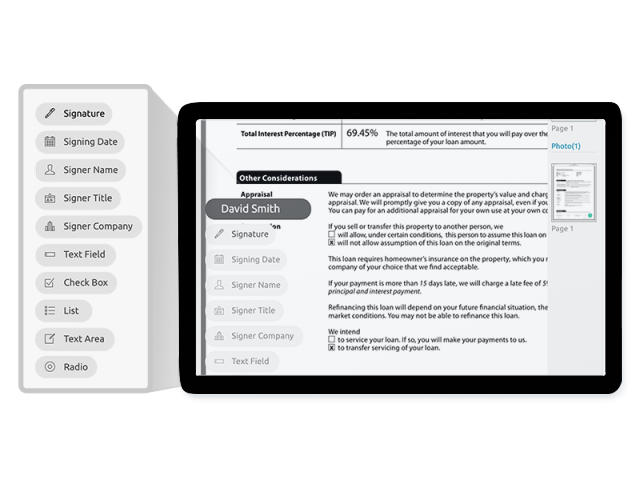 Authentication Methods
Multiple authentication methods provides flexibility and ensures your documents stay secure
To ensure that you have all the flexibility and functionality you need, OneSpan Sign for SharePoint lets you add signers from your Azure Active Directory, or use external email addresses. Once added, you can choose from multiple authentication methods, such as email, SMS text code notifications, and Q&A.
Admin Features
Configure key roles, templates, and more with our easy-to-use admin options
Create, use, and save templates on SharePoint to automate future transactions. From there you can access transaction reports, template actions, and more with admin privileges from one dashboard.
Enhanced Customizations
Ensure that your e-signature solution aligns with your unique needs with enhanced customization options
Our powerful .NET SDK comes packed with everything you need to easily integrate electronic signatures into custom-built apps on SharePoint.
Need a complex workflow with automations?
Try any of our enhanced customization options. They come with step-by-step guides, documentation, and more.
See the E-Signing Experience for Yourself
Put us to the test, and see how you can start saving time and money today