Polski Bank Millennium decyduje się na OneSpan, aby budować jeszcze lepsze doświadczenie klienta w zakresie bankowości korporacyjnej
Bank Millennium to pierwszy polski bank, który wprowadził technologię Cronto zabezpieczającą klientów korporacyjnych przy jednoczesnym udoskonalaniu doświadczenia klienta.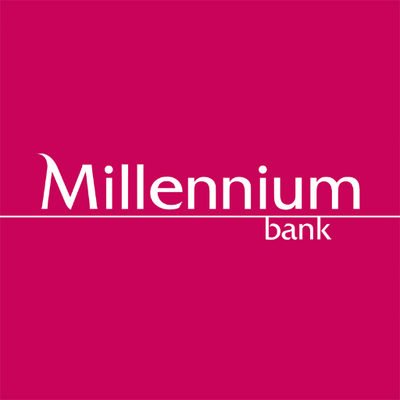 CHICAGO i WARSZAWA (Polska) – 14 listopada 2019 r. – OneSpan™, globalny lider w zakresie oprogramowania chroniącego cyfrową tożsamość klientów, elektroniczne podpisy i transakcje, ogłosił w dniu dzisiejszym, że Bank Millennium, dynamicznie rozwijająca się jednostka zależna Banco Comercial Português (Millennium bcp), wdrożył technologię Cronto® w celu zabezpieczenia transakcji przy jednoczesnym udoskonalaniu doświadczenia klienta bankowości korporacyjnej.
Innowacyjne technologie, pomagające udoskonalić obsługę klienta, od dawna są priorytetem dla Banku Millennium.Uznając innowację i obsługę klienta za elementy o kluczowym znaczeniu, bank zdecydował się na technologię Cronto OneSpan, opatentowane rozwiązanie wizualnego podpisywania transakcji wykorzystujące graficzny kolorowy kryptogram do szyfrowania szczegółów transakcji. Wdrożenie Cronto pomoże bankowi zapewniać klientom prostą i wygodną obsługę oraz umożliwi uruchomienie takich funkcji, jak podpisywanie serii transakcji.
Cronto pomaga zabezpieczać transakcje, umożliwiając użytkownikom sprawdzenie szczegółów transakcji, takich jak kwota czy numer rachunku, przed ich zatwierdzeniem. Technologia ta pomaga także odpierać ataki trojanów, takich jak man-in-the-browser lub man-in-the-middle, przez ustanowienie bezpiecznego połączenia pomiędzy urządzeniem klienta a bankiem. Funkcjonalności te pomagają Bankowi Millennium zapewnić wysoki poziom bezpieczeństwa i prędkości, kluczowy w przypadku bankowości korporacyjnej.
"Zdecydowaliśmy się wraz z naszymi klientami korporacyjnymi wybrać rozwiązanie OneSpan" mówi dyrektor departamentu bankowości elektronicznej w Banku Millennium, Halina Karpińska. Zapoznaliśmy się z różnego rodzaju rozwiązaniami dostępnymi na rynku, które spełniały nasze wymagania. Następnie zwróciliśmy się do naszych klientów, aby mogli wyrazić swoją opinię. Na podstawie uzyskanych od nich informacji, zdecydowaliśmy się na rozwiązanie OneSpan".
"Banki coraz częściej biorą pod uwagę znaczenie obsługi klienta we wszystkich kanałach bankowości, w tym w bankowości korporacyjnej" mówi wiceprezes OneSpan ds. sprzedaży globalnej, Dan Dica. "Bank Millennium zdecydował się nie tylko wyjść naprzeciw potrzebom swoich klientów, ale także pomóc w sprostaniu przyszłym wymaganiom stawianym przed procesem bankowości korporacyjnej dzięki OneSpan".
Bank Millennium to jedna z wielu instytucji finansowych w Europie wykorzystująca technologię Cronto w celu obrony przed zaawansowanymi atakami przy jednoczesnym spełnieniu wymagań dyrektywy PSD2. Firma OneSpan ostatnio ogłosiła pomyślne wdrożenia w Volkswagen Bank i United Bulgarian Bank, wykorzystujące Cronto do bezpiecznego podpisywania transakcji online.
Informacje o Banku Millennium:
Bank Millennium jest ogólnopolskim, nowoczesnym bankiem oferującym swoje usługi wszystkim segmentom rynku poprzez sieć oddziałów, sieci indywidualnych doradców i bankowość elektroniczną. Wykorzystujemy najnowocześniejsze technologie i najlepsze tradycje bankowości, z powodzeniem konkurując we wszystkich segmentach rynku finansowego. Znajomość polskiego rynku finansów zbudowaliśmy na wieloletnich doświadczeniach w obsłudze przedsiębiorstw i klientów indywidualnych, uzupełniamy ją wiedzą i międzynarodową praktyką w dziedzinie finansów wnoszoną przez Banco Comercial Portugues (Millennium bcp) - największy komercyjny bank w Portugalii, który jest strategicznym udziałowcem Banku.
Informacje o OneSpan:
OneSpan pomaga instytucjom finansowym i innym organizacjom odnosić sukcesy, wspierając ichpostęp wcyfrowej transformacji. Osiągamy to przez budowanie zaufania do cyfrowej tożsamości klientów, wykorzystywanych przez nich urządzeń oraz transakcji kształtujących ich życie. Wierzymy, że jest to podstawa wzrostu możliwości biznesowych i  prężnego rozwoju. Ponad 10 000 klientów, w tym ponad połowa ze 100 największych światowych banków , chroni swoje najważniejsze relacje i procesy biznesowe dzięki rozwiązaniom OneSpan. Od digital onboarding, poprzez rozwiązania zapobiegające oszustwom,  aż po zarządzanie procesem: ujednolicona, otwarta platforma OneSpan obniża koszty, przyspiesza pozyskiwanie klientów i zwiększa ich satysfakcję. Więcej informacji o OneSpan można znaleźć na OneSpan.com oraz na Twitter, LinkedIn i Facebook.
Copyright© 2019 OneSpan North America Inc., wszelkie prawa zastrzeżone. OneSpan™ i Cronto® są zarejestrowanymi lub niezarejestrowanymi znakami towarowymi OneSpan North America Inc. lub jej podmiotów zależnych w USA i innych krajach. Wszelkie inne znaki towarowe wymienione w niniejszym dokumencie należą do ich poszczególnych właścicieli.
Osoby do kontaktu dla mediów:
Frauke De Graeve 
Manager ds. public relations
OneSpan 
+32 497 14 80 47
[email protected]
Sarah Hanel
Globalny dyrektor ds. komunikacji korporacyjnej 
OneSpan 
+1-312-871-1729 
[email protected]