3 Reasons to Deploy End-to-End Digital Transactions in Financial Services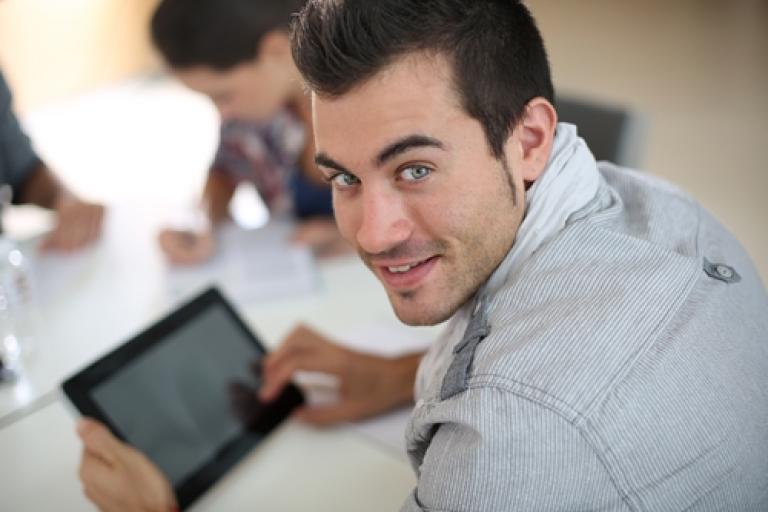 Financial services firms have new opportunities to engage customers in meaningful ways, generating new lines of revenue. Digital technologies are capable of transforming the way credit unions operate, giving them flexibility that can be extremely difficult to accomplish using traditional tools. This can result in significant operational gains both internally and in terms of how financial services firms engage with customers. Three nuanced reasons to develop end-to-end digital transactions include:
1. Give employees flexibility
Many financial services find themselves in a situation in which they need multiple workers to collaborate to handle processes like opening accounts, accepting loan applications and making decisions pertaining to investments. In many cases, these types of complex operations end up taking an extended period of time because project stakeholders are working different hours, tasks are completed at the end of the workday and a managerial approval is needed to move everything forward or somebody is away from their desk on a business trip and can't attend to an issue.
End-to-end digitalization lets you move all of these collaborative, approval-related processes off of paper, making it possible for employees to sign documents electronically and complete other key processes whether they are at their desk, using a mobile device or accessing a computer from a remote location. This flexibility can prove vital when trying to optimize processes, create a better customer experience and empower employees to work at peak capacity.
2. Establish virtual customer services
Virtual account openings and loan applications are increasingly expected out of financial services firms. As credit unions try to improve customer engagement, they can use electronic signature software and related technologies to build out virtual services. This results in a situation in which consumers can interact with the financial services firm in diverse ways, which in turn creates new revenue opportunities and improves your brand.
3. Eliminate paper-related costs
Organizations that process a great deal of paper and frequently mail documents to a variety of clients end up spending heavily on paper, stamps, envelopes, ink and file storage resources. End-to-end digitization enables you to eliminate printers, fax machines and specialized stamp printing devices, letting you reduce costs substantially. Furthermore, you will no longer need to store paper records, potentially freeing space in your offices and potentially saving you from real estate costs over time. End-to-end digitization can lead to significant gains for financial services firms, and electronic signatures are a key catalyst in the process.
Check out our guide to end-to-end digitization for credit unions to get all the details you need to find success using e-signature technology and similar tools.