5 Best Practices for Deploying E-Signatures to the Bank Branch
Branch transformation is an undertaking that banks and financial institutions are prioritizing today—and for good reason. A 2018 study from Celent showed that while consumers prefer mobile banking applications for quick and simple transactions such as withdrawing funds, the opposite is true for complex banking functions. 77% of consumers will head into a branch to discuss lengthier topics face to face with a representative. While industry trends have led banks to focus their efforts on the mobile banking experience, now the customer experience in the branch is getting more attention as banks focus on digitizing higher value interactions like onboarding, account openings, retirement planning and mortgage. 
It is no surprise then that, according to CEB, now Gartner, e-signature was one of the top investment areas for retail banks in 2017, with half of retail banking executives expecting e-signature spending to increase in 2018. With e-signatures, there is a clear opportunity to refine the bank branch experience while increasing staff productivity and cutting costs.
Transforming a branch's wet signature processes into a fully digitized e-signature workflow requires a solid plan to accelerate speed-to-market and staff adoption. Our research has revealed that while customers are more than willing to adopt modern, digital processes, branch staff may require more focused change management efforts. It is not always easy to change, and that's precisely what you're asking your team to do. Abandon the familiar and embrace the new.  
How then do you ensure a seamless transition to e-signatures and high adoption?
We asked banks that had digitized their branch network for their thoughts. Was there anything they would do differently in hindsight? They came back with a list of insightful recommendations for peers about to embark on the same journey.
"It was about being modern and up to date. We needed e-signature to complete that modern account opening. You go to Panera, Target, or Walmart, you sign on a pad. You really don't sign [paper] anymore. So we felt the need to be modern and to provide a good customer experience. And at the same time, we looked to see what the benefits would be. First, it's user experience, but it's also a tangible amount of time that our [branch staff] aren't doing what I would call mundane task [managing paper]. E-signature frees up their time to be more productive."
— Bank Executive

Best Practices for Deploying Your E‑Signature Solution in the Branch
Select the Right Process to Start With
When beginning your branch transformation, it is imperative that you select the right process to digitize first. You want to select a process that will provide rapid ROI with enough impact and visibility to encourage expansion of e-signature to other branch processes. For that reason, most banks recommend prioritizing new customer onboarding and account opening as the starting point for e-signatures. This is wise choice for the branch, because it:
 
• Is the first interaction the customer has with the bank  
• Is one of the best means to identify and develop loyal, profitable customer relationships
• Is not always consistent across employees or channels
• Tends to have high error rates due to missing signatures and incomplete forms
• Generates considerable manual work between the front and back office 
• Is more complex due to regulatory and tax reporting requirements
• Is a high frequency transaction, making it an ideal target for high adoption by bank personnel
• Is paper intensive (one bank printed a 30-40 page package per account opening)
Involve Multiple Stakeholders 
When building your deployment team to automate your first process, make sure all key stakeholders are represented. While, it may seem like this will add extra approvals and red tape to an already complex process, giving each important stakeholder a seat at the table will actually allow you to address problems early before they can create larger issues down the road. Plus, it will ensure the right people have a personal investment in the success of the project. These stakeholders are crucial for the continued transformation of the branch. After the first launch, they will become champions in extending e-signatures to other processes and branches.
"This is not a solution for a single business group or business unit. It's an enterprise solution."
— Bank Executive
Below is a quick list of the potential stakeholders involved. This list is not exhaustive, and your particular bank may want to include other relevant personnel.
•    Retail Banking Executive
•    Branch Operations
•    IT
•    Product Owners
•    Legal and Compliance
•    Risk Management
•    Back Office Operations
•    Document Storage/ Archival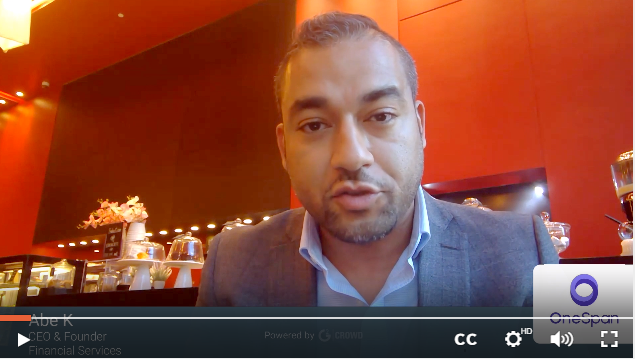 Choose Your Pilot Branches Carefully
Your pilot branches serve as laboratories to experiment with e-signatures and your digital transformation. Use the pilot to monitor usage, uncover patterns, assess problem areas, and fix issues. Therefore, you want the branches selected for the pilot to be representative of the branch network as a whole. This will give you the clearest picture as to how e-signatures will perform for different branches and allow you to avoid problems in the full roll-out.
To identify the best branches for the pilot, your selection criteria may include: 
• A cross-section of the country or regions served 
• Locations with a higher volume of the target transaction type
• A review of the demographics of the branches
• A location where you can saturate an entire geographic area, to avoid customers visiting one branch and having a pilot experience, then going up the street to another branch and having a different experience.
"We wanted to have a mix of branches. Being in several states, we wanted to have geographic representation. We wanted to be in different parts of our footprint. We wanted to be in high-volume branches and low­ volume branches to see the adoption."
— Bank Executive

Consider the Device and the User Experience
It sounds obvious at first. Of course you would consider the user experience, but pay particular attention to the device you choose to present documents to the customer in the branch. It will have an enormous impact on the overall user experience. 
For example, using an existing monitor and turning it towards the customer is a poor user experience. The associate then cannot see the information on the screen, and the customer cannot type with the keyboard in front of the associate. Instead, consider a touch-screen monitor, dedicated tablets, or other devices. Depending on the process, office space, or branch, one type of device may be more conducive to the situation than another.
"We looked at a tablet, touchscreen monitor, and traditional signature capture devices like a Topaz, and we landed on an interactive, tablet-­like device. It's essentially a touchscreen monitor that both [staff] and customers can interact with. We are happy with the choice of 10-inch screen device. We actually paused and spent about three or four weeks after the initial pilot deployment, going to all of our pilot markets and conducting field feedback calls. And what we found is that customers reported that it was easy to interact with documents and [staff] were knowledgeable about it."
— Bank Executive
Consider usability as well. One bank's pilot revealed an issue with the panning settings for their touchscreen devices – at first, scrolling through an on-screen document required a two-finger touch on the tablet. This conflicted with the user experience their branch staff and customers expected. When using mobile applications on personal devices, one finger is traditionally required to navigate the webpage or application. Once solved, the bank saw a noticeable increase in staff's comfort level with the new technology, which in turn impacts adoption rates.

Hold Your Internal Training Close to Go-live
As part of your branch deployment, you do not want to overburden your branch staff with a lengthy training process before letting them use e-signatures in the field. At most, this training process should be held two weeks ahead of your go-live date. This allows your team to learn the material at their own pace, account for vacations and varying schedules, but not be so far ahead that they forget how to use e-signatures. 
"When training [branch staff], you want the training sessions to be as close to when you go live as possible."
— Bank Executive
Expecting the Unexpected

The overall goal of the pilot process is to anticipate the unexpected. These recommendations, based on banks' firsthand experiences, help pave the way for a seamless e-signature roll out and set your solution up for widespread adoption and success.
Learn more about how to successfully deploy OneSpan Sign at the branch in our white paper, "Best Practices for Deploying E-Signatures to the Branch."