5 Steps to Getting Started With E-Signatures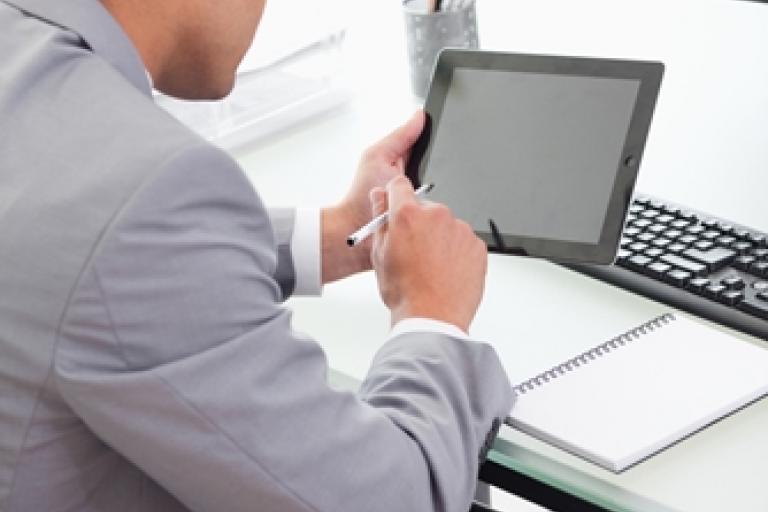 Implementing electronic signature software can go a long way toward helping organizations go paperless and improve processes across a variety of departments. However, e-signature implementation isn't just a matter of installing some software and moving forward. Instead, can fine tune and customize the signature processing methods they will use to create internal electronic signature policy and make sure their solution is the best fit for their organizational demands.
This freedom creates a few challenges, but the value is substantial in the end. With this in mind, here are a few steps to follow when getting started with e-signatures:
1. Commit
Transitioning to electronic records management in any form is a major change for organizations and will be disruptive. The results are usually a huge return on investment as electronic processes improve operations across the board in the future, but the initial trials of making this transition can leave some organizations skittish. Make sure you are committed to the operational change to ensure you have the clout to make it through the project.
2. Get some champions
Change is often rejected solely because it is different. Business leaders who want to enact change would do well to find a few employees who are excited about the new technology and willing to champion it among their peers. Having people showing their co-workers why a new process and technology will make their day better goes a long way toward ensuring a smooth transition.
3. Find a good partner
E-signature software is available from a variety of sources, but finding a partner that knows the industry inside and out and can help you refine your solution requires an effective collaborative relationship. Make sure you choose a vendor that can deliver in this area. 
4. Establish your processes
An e-signature is a set of processes pertaining to viewing, reading and verifying that you agree to content that is presented through electronic means. The e-signature itself is the capture of those processes. Organizations need to establish what they want to capture to ensure they are protected legally and creating the right user experience.
5. Use a pilot
Getting user feedback can be huge when making sure the e-signature system is ready for large-scale deployment. Piloting the system in one or two departments or among disparate workers that frequently interact can give you vital insights into ways you can refine your strategy.
These steps can help you get started using e-signatures. To dig a little deeper, check out our guide to understanding e-signatures.