Blockchain: The Future of Digital Lending?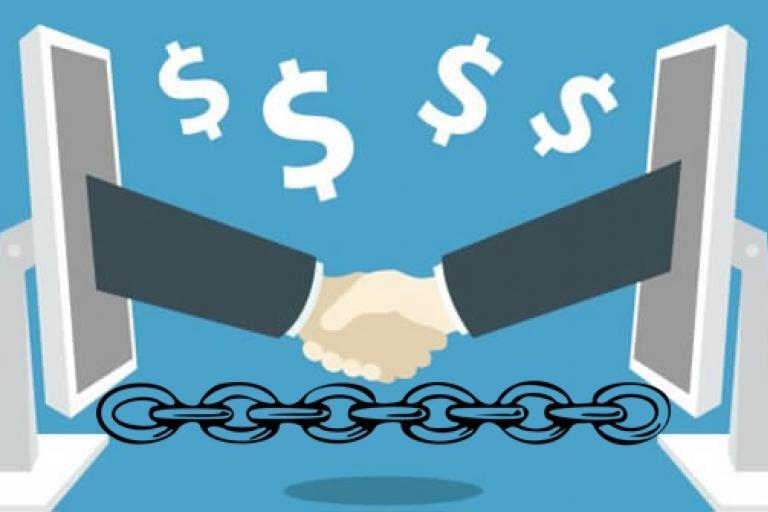 Blockchain is one of the more exciting – and often misunderstood – emerging technologies. It essentially offers the ability to record and track transactions in a decentralized database (often referred to as a "ledger"). When a transaction occurs, everyone who has permission on the network knows about it. It's tamper-proof and everything happens in real-time. This has disruptive implications for the banking and lending industry, which today uses other processes to keep records for all types of transactions – from asset transfers to payments.
For example, many financial institutions still rely heavily on paper for their lending practices. The documents involved in these processes – mortgage notes, vehicle loans and equipment leasing contracts – have cash value tied to them, and if these documents are destroyed, their value is completely lost. But how do these paper-based processes translate to the digital world? And more importantly, how do you ensure digital assets are managed properly as they exchange hands in today's complex and compliance-driven lending ecosystem?
There's a New Digital Currency in Town
The secondary loan market remains a crucial source of funding for lenders. Just like Bitcoin reinvented the concept of cash, our Digital Lending Solution – which harnesses the power of e-signatures and e-vaulting technologies – reinvents how paper-based assets are securely sold and transferred in the digital world between banks, lenders and institutional investors.
Banks and lenders are under increasing regulatory compliance pressure and need the ability to quickly demonstrate how processes took place. That's where the added value of blockchain can come into play. One of the most exciting features of blockchain from a legal and compliance perspective is its "immutability", meaning that as soon as transactions are recorded into the blockchain ledger, they cannot be altered or deleted. That's why we believe that blockchain has the potential to further strengthen compliance and audit by demonstrating a secure chain-of-custody for the transfer of any digital asset (e.g., secured loan or lease) to anyone that has permission on the network.
Blockchain for Digital Lending: A Proof-of-Concept
At FinovateFall 2017 in New York in September, eSignLive unveiled a proof-of-concept of its Digital Lending Solution, integrated with blockchain, to illustrate how banks and lenders can enable a completely digital lending process and ensure transactions are tracked in an open and transparent way. In the 7min. video below, you'll see how banks and lenders can get direct visibility into exactly what happened during the lending process – who was involved, who had control over the "authoritative copy" (or the original) of the digital assets and ultimately, who owns the value of those assets, as required by law. We collaborated with IBM Blockchain partner, BlocLedger, to host the underlying blockchain ledger and showcase the potential benefits to the lending industry.
Watch this video in full screen mode.
Now, the Hard but Exciting Part
The debate continues on how banks and other financial institutions can best capitalize on blockchain. It's clear that there is still a lot of work that needs to be done and firms should think more broadly about how to put the technology to work for a wide variety of use cases. For many in the field, particularly those working in "innovation labs" and skunk works operations, these are exciting times because the possibilities are endless.
At eSignLive, we have been working with banks and lenders for over 15 years and we know the transfer of "value" has always been a slow and expensive process – especially in the paper world. The future of digital and emerging technologies like blockchain have the potential to change the game in the financial services industry and not only speed up and simplify processes, but also reduce costs significantly. That's why together with our parent company, VASCO (NASDAQ: VSDI), we are testing distributed ledger technology across our portfolio of authentication, identity management, e-signature and e-vaulting technologies to support the advancement of real life blockchain use cases in the financial services industry.