Center of Excellence (Why Create One?)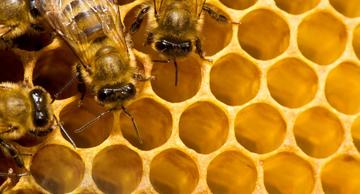 One of the great upsides of hiring new people is that they bring knowledge and insight from previous roles to your organization. Such is the case with Mark Kafka, who joined OneSpan after a successful ten-year consulting career with Gartner. Mark has guided many organizations through digital transformation projects and helped set standards of process excellence throughout those enterprises.
I sat down with Mark to talk about the value of creating a Center of Excellence.
What is a Center of Excellence?
A Center of Excellence (COE) is a discipline within an organization with a specific focus.
The concept of a Center of Excellence is to build out key processes, establish a methodology, and develop expertise across the enterprise. It is typically based on a technology, a critical process, new skill, or an application – to help the organization adopt that process and become efficient at it.
Good examples of a COE would be SAP, digital transformation, or creating automation. If an organization sees digital transformation as crucial to their success, they commit to developing a COE around the capabilities that support digital processes. From an enterprise perspective, the COE maps out how the process will be adopted across the organization.
At the outset, processes are introduced for launch and adoption across the enterprise. As the application matures, so do the opportunities within the organization. As in the digital transformation example above, processes generally start in one functional area or with one group of people, and then scale to other parts of the business. The value proposition of a COE is minimal unless you go enterprise-wide.
In order to be effective, a Center of Excellence must also evolve and strive for continuous improvement. It is an interactive process that demands input from all functional areas and matures to support those different functional areas as things change. For example, a key aspect of developing your center of excellence could be establishing a competency center and/or a capability center for the new technology or processes. That competency center or capability center can have a narrow focus area to help facilitate project management, coordinate team members' efforts, and leveraging business intelligence.
Why would an organization consider creating a COE?
Standardization. That's the number one reason organizations establish Centers of Excellence. The COE ensures consistency across the enterprise. This is especially important if the impetus for the COE is vital to the organization's success.
Within any organization, there are various functional areas. The COE establishes standardized process for adoption and maintenance.
Take, for example, a new regulatory requirement that affects a business overall. To ensure compliance and consistency, the COE establishes the processes and solutions around each channel of delivery, such as the branch, call center, mobile and web. Best practices and adoption procedures are defined for each channel – not lines of business.
The COE becomes the de facto standard for operations – regardless of the solution.
What is a Center of Excellence?
A Center of Excellence (COE) is a discipline within an organization.
The concept of a Center of Excellence is to build out key processes and expertise across the enterprise. It is typically based on a technology, a critical process, or an application – to help the organization adopt that process and become efficient at it.
What is the value to the organization?
It establishes a best in class operation AND it's a scalable and repeatable process. It becomes the organizational standard. In doing so, intelligence from channels of operation that have already adopted practices reduces the learning curve for those new to the organization. Documented processes can be easily rolled out to new channels.
A typical COE focuses on operational excellence. Can it do more?
I see three important benefits of Centers of Excellence:
Adoption - It creates a framework for the enterprise for adopting change
 
Implementation – It builds the blueprint and is responsible for implementation
 
Maintenance – It provides a structure to for both maintenance and evolution
Who benefits from the COE?
The creation of a Center of Excellence is designed to benefit all stakeholders – employees, customers, shareholders – as the processes virtually always supports a mission-critical function or business requirement.
What are the drivers for a COE?
The main drivers for a COE are actually the same two things that typically drive change in many organizations:
The Customer Experience – A desire to provide the same user experience across all channels and touchpoints in the organization
 
Operational Efficiency – The drive to streamline operations, ensure optimization, and reduce costly overhead in time, human resources and money
How does one go about creating a COE?
At first, there needs to be a realization that the enterprise needs to address a key business requirement or functionality as vital to its survival. Management must understand how the business will benefit from the process. Next, they have to commit to assigning resources.
A thriving COE must have executive sponsorship, and must have buy-in from leaders throughout the organization. They will be asked for their commitment to implement new best practices; and they're going to be solicited for their input and perspective as the process evolves.
Needs must be defined. Using our digital transformation example above, you'd need a roadmap of digital workflows throughout the organization. Perhaps establish digital task forces within the enterprise to address learning and development, adoption and rollout, and focus on each business channel.
It's a big question: "How do we transform ourselves into a digital business?"
You need a top-down and bottom-up approach to be effective.
Which leaders typically participate?
Often the Center of Excellence initiative is led by the Chief IT officer, or if the organization has one, the Chief Digital Officer.
You need representation across the functional areas of the organization to truly be a success. Establishing a COE has to be a collaborative and cohesive effort. Failure is often a result of an assumption that IT owns and operates this without input and alignment on key business processes – hence the need for true collaboration.
What's involved in maintaining it?
Ongoing funding is key – and often the way in which the COE is perceived internally makes a big difference. It's not a physical area like a training center, and it's certainly not a help desk!
Executive sponsorship is critical, as is the commitment to growth and change. Circumstances will change, technology will advance, regulatory compliance issues will evolve – and the COE needs to be fluid and nimble enough to change with it. As well, organizations must acquire the skill sets necessary for change and evolution, and they need to be agile.
Maintaining a Center of Excellence is a journey, not a destination.
Is there access to the COE or does it operate more like a task force that sets standards?
Since a Center of Excellence is not a physical location or shared facility, you must have virtual representation across the enterprise. If you're a global organization, for instance, you'll need representative advocates worldwide.
Headquarters typically identifies the need and creates the COE, supports it, and ensures it's promoted throughout the enterprise. Collaboration at every level is critical.
At the end of the day, it's about what drives new business. New standards of excellence and operating models established by the COE are often transformational to the business and must be embraced across the enterprise to be impactful.
How does the organization share learnings from the COE across the organization?
That's a great question. It's imperative to always measure what's working and what's not. Then you know what needs modifying and altering. Communication is a critical part of any COE undertaking. It gets people onside, and that buy-in is necessary for success. It's important to share successes internally.
Generic learnings can be shared with other organizations, of course.
How do you measure success?
Measuring success is different for different organizations. It always depends on what you're trying to achieve. You should set goals at the start and decide how you're going to measure them. To be truly effective, there needs to be an understanding of what is being measured and more importantly, why.
Without any type of metrics to demonstrate ROI, the COE in all likelihood will fail. Part of the function of the COE is to build the roadmap, creating the framework and design points.
It's always healthy to measure specific KPIs and do a check at specified milestones. This will ensure that funding for this area will continue.
 What do all successful COEs have in common?
All successful Centers of Excellence do these things right:
They start with an impending event and a desire to move the entire organization to a new framework of business (like digital transformation)
 
They understand it will be an enterprise-wide initiative
 
They're solving an overall enterprise problem
 
They have executive understanding and buy-in
 
They have funding
 
They see its importance for the business and elevate that internally
 
They have defined ROI and can measure/prove organizational impact
 
It's a collaborative undertaking
 
It's an iterative process
 
It's an adaptable process that is capable of evolving
I'd sum it up in four words: collaborate, iterate, adopt, evolve.
Have you seen any hidden benefits of a COE that you didn't anticipate?
I'll give you a real life example of an unforeseen benefit that I've personally witnessed at Bank of Montreal. The consulting role the group provides to new lines of business with the organization has helped removed traditional barriers to entry such as legal challenges and business case development.
COEs, rather the key individuals within them, help new lines of business save time, energy, and money by not repeating the same mistakes, sharing learnings, and avoiding similar pitfalls. The entire operation launches more efficiently and adoption of new processes is accelerated.
You're a big fan of digital communities. Tell me about that.
I'm a collaborative animal. That's when I do my best work. I love listening to people talk to me about what's working and what's not. I'm a big believer in sharing information, too.
Digital communities are a new way to doing just that. Instead of the old "user group", digital communities bring together both prospects and clients in a safe forum that allows them to share pain points and buyer experiences.
We know that nearly 60% of all B2B purchases are well researched long before we ever get a chance to make a sales call. A digital community gives voice to our current customers and allows our prospects to learn from competitors and others who have walked the same path to purchase.