Customers Make the Electronic Signature World Go 'Round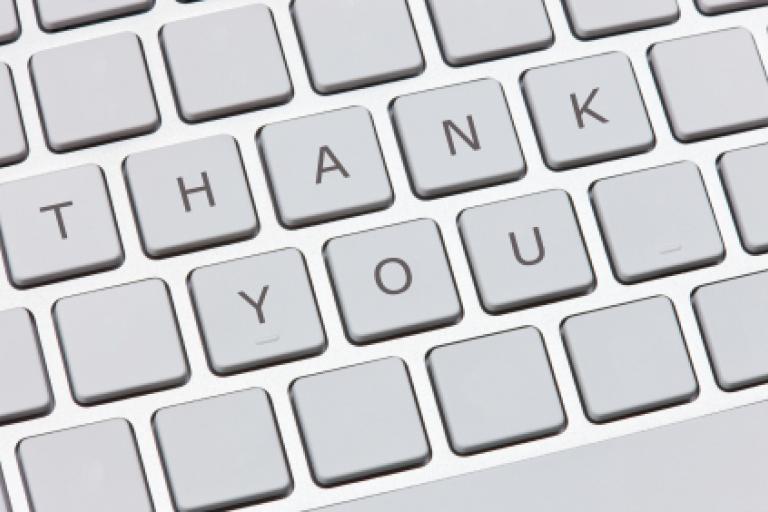 World Gratitude Day is September 21, so this week we'd like to thank our incredible customers that use Silanis' electronic signature platforms. You may have recently seen peer analyst group G2 Crowd publish a report that compared the top electronic signature vendors based on functionality, scalability compliance and usability. But what you may not have realized is that each review came from a customer who had to complete 45 questions. The best part is that our customers, all business users, ranked Silanis #1 for customer satisfaction!
Silanis customers gave close to 150 reviews and included incredible feedback that helped Silanis earn:
97 percent satisfaction from over 100 customer reviews;
97 percent on regulatory compliance, signature history and audit, highest in the industry;
93 percent on overall e-signature functionality, highest of all the e-signature leaders;
93 percent overall satisfaction by category, highest of all the e-signature leaders.
The reviews also contributed to G2 Crowd naming Silanis a Leader among electronic signature vendors.
Our customers took time out of their busy schedules to vote or write a short review – something we appreciate in addition to the incredible case studies, webcasts and speaking opportunities our customers participate in on our behalf. It goes to show that a quality product, a caring attitude and attention to customers' needs pay off in the form of a dedicated user community.
So thank you, and if you want to thank us back and haven't yet had the chance, please give us a quick rating (it's just one click) on G2 Crowd.