Demand for E-Signing From Mobile Devices on the Rise in Financial Institutions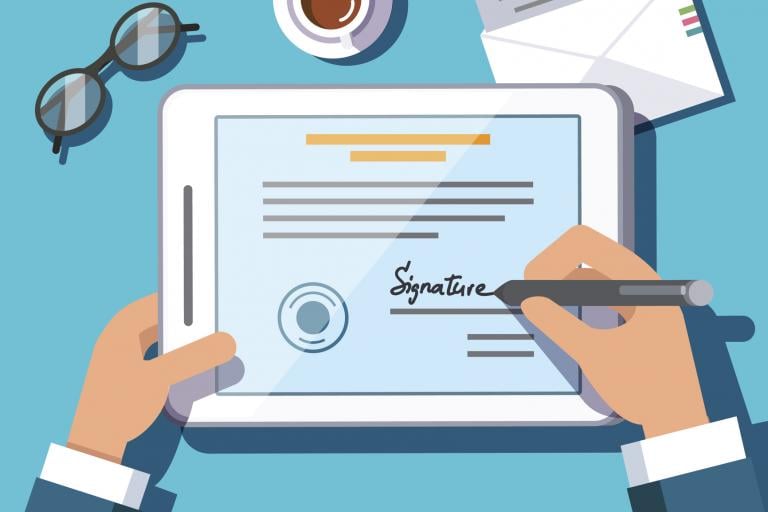 Customer needs are changing rapidly and their expectations of conducting business with their financial institutions are increasing. While many financial service providers already offer online banking options such as paying bills or being able to transfer funds to another account, customers are also looking to conveniently sign loan applications from the comfort of their own home.  
In a recent study commissioned by Wells Fargo, Versta Research and IBM Research explored how consumers are using mobile devices for financial contracting and also gauged consumer understanding, acceptance, and comfort of using mobile devices to view and e-sign contracts.  
The results of the study revealed the following:
More than 75% of American are now smartphone owners, and for many, these devices are a key entry point to the online world.
Among smartphone users, more than 9 out of 10 complete any type of online banking. This finding suggests that most consumers have applied for loans or credit online, and many are using mobile devices to do it.
Overall, more than 25% of all survey respondents have used a mobile device for all or part of an online loan process. This finding suggests that consumers are seeking the convenience of completing a loan application online, and many would use mobile devices to complete the transaction.
It is predicted that half who will apply for mortgages in the next 5 years would use a mobile device.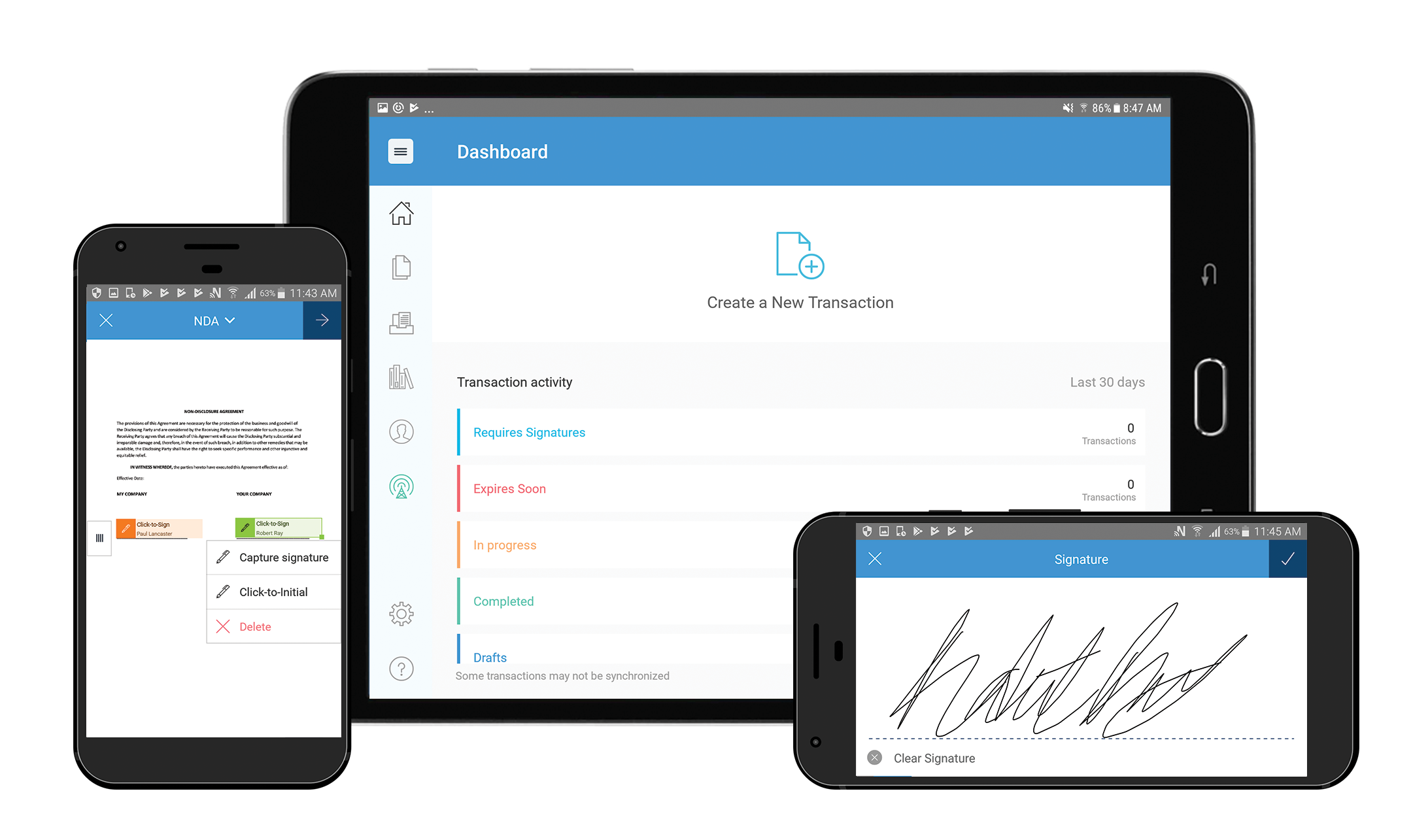 So what does this all mean? Financial institutions should accept e-signatures captured via mobile devices. By adding e-signatures to customer onboarding processes, you will be able to better attract, retain and engage with mobile-centric customers who are increasingly savvy and demand more convenient experiences from their financial service providers. And in doing so, financial service providers can create solid customer relationships that can lead to higher profitability in the long-run.  
MOBILE E-SIGNATURE USE CASES FOR FINANCIAL INSTITUTIONS
OneSpan Sign has helped financial institutions go mobile with e-signatures all while meeting compliance requirements. Here are a few use cases demonstrating how these financial institutions have transformed their operations using mobile e-signatures with OneSpan Sign:  
Wells Fargo: Boosts customer empowerment by enhancing its digital process

In the past couple of years, Wells Fargo has been committed to client education and empowerment with their mortgage program. Wells Fargo has enabled eDelivery of disclosures for home equity line of credit (HELOC) applications and also extended eDelivery of disclosures to all residential and home mortgage applications to mobile phones. What's more, the bank  enahanced its 

yourLoanTrackerSM

 to provide customers who opt for a paperless process, the ability to electronically sign their mortgage application. OneSpan Sign has helped Wells Fargo achieve cost savings and an improved loan process - all while providing convenience their customers are looking for with e-signatures.
Tangerine: E-Signatures captured on the customer's smartphone
Tangerine, formerly ING Direct Canada, is a great example of an innovative bank that is using mobile e-signatures to enable new online customers to easily e-sign the form required for transferring their savings and retirement accounts from other financial institutions. Consumers are looking to their banks to provide simple mobile banking experiences – and the remote e-signing capability is helping banks like Tangerine create an easy and seamless customer experience.
BMW Financial Services: Delivers a better customer experience
iPads are used at local BMW dealerships where customers e-sign retail finance contracts and end of lease agreements on the spot. OneSpan Sign has helped BMW Financial Services to create a real-time full solution, where dealers and customers together can perform a final inspection on lease vehicles, utilizing the iPad to document any vehicle damage and immediately generate exact notations and proper paperwork all while reducing processing cycle times and costs.
Top North American Bank: Closes deals faster and saves millions 
A top North American bank recently began offering a fully digital and mobile account opening process at airport kiosks. In fact, as long as there is a mobile connection, remote customer onboarding can take place from any location, including sporting events and college campuses. The bank is doing this through a dedicated app for iPad, with e-signatures integrated into the app. The bank has reduced error rates by 75% and estimates it saves more than $8 million in administration costs annually.
Business Development Bank of Canada: Reduces time to close loan agreements
BDC deployed OneSpan Sign in an effort to reduce the amount of time required to close secure and unsecure loans with the banks entrepreneurial clients. In the first nine moths after launching their e-signature solution, BDC has processed over 1,500 transactions and reduced the need for in-person visits by 75 – 100%.
Interested in using mobile e-signatures in your bank? OneSpan Sign has a number of e-signature solutions to help drive your mobile strategy such as Mobile Signature Capture, Mobile apps, Mobile SDK, and Optimized Mobile Experience for all your mobile e-signature needs. Visit our website to learn more about these game-changing mobile solutions.