Top Digital Agreement & Cybersecurity Trends for 2023
As organizations boldly embrace and accept the digitized world, much uncertainty remains around how to cater to new consumer preferences with secure digital agreements. The rapid digital transformation of recent years has unlocked tremendous potential while at the same time attracting new modes of cyber-attack. Synthetic identities, deep fakes, and social engineering present a persistent vulnerability for each digital agreement. How enterprises address these cyber threats and restore trust in digital processes will be the big story of the decade. 
Enterprises must prepare for not only the grand changes to online commerce that will come in Web 3.0, but also the follow-on effects and other disruptions across finance, healthcare, and technology. As we look ahead to 2023, we gathered our top security, technology, and industry experts to share their predictions for the coming year. 
2023 Technology and Security Predictions 
Complementing Security Measures With User Experience in 2023 
Eric Hanson, Chief Marketing Officer of OneSpan 
The most successful companies in 2023 will realize that user experience and security are not opposing forces in the business processes that drive company growth. The pandemic accelerated the digitization of laggard business processes, raising customer expectations for simplified user experience. Along with the shift to Web 3.0 and the anywhere economy, it also has increased the threat landscape for the people and artifacts behind these business processes. As we move to adapt to the dynamics of the next wave of the economy and the future of work, the most successful organizations will prioritize adaptable user experiences. Those experiences will be refreshingly easy and designed from the start to incorporate seamless and continuous identity security that ultimately enriches the end-to-end customer journey.  
Not dissimilar from the pandemic era trends in retail in which consumers "bought online and picked up in-store (BOPIS)," organizations will deliver secure experiences that ensure they know their customers. Meanwhile, these organizations will adapt from automated to human-assisted virtual interactions that are the next best thing to an in-person meeting for more complex or high-value customer engagements and transactions. Organizations must cater to such expectations to attract new customers and assure existing ones that they can provide trusted hybrid experiences that address their evolving needs today, and tomorrow. 
Decentralized Identities Will Align with Consumer Preferences 
Frederik Mennes, Director of Product Management & Business Strategy on decentralized identities 
Changing consumer preferences have always driven the evolution and growth of the financial sector. In the past few years, we've seen a reliance on mobile and online services which has sparked a need for fully digital and seamless identity verification and authentication. This will be a key theme throughout 2023 as decentralized identities enter the mix. 
Decentralized identities meet consumer desires to better control personal information while also maintaining seamless online experiences. Unlike centralized identities, which are managed by big tech providers or financial institutions, decentralized identities will return control to the user.  A core tenet of Web3, these new forms of identity will be enabled by digital wallets housing verified personal information from certified issuers.  
What makes this new form of identification so powerful is that the user can control which piece of personal information is shared from the wallet and to whom. For example, want to prove you're over 18 without giving away your exact date of birth? A decentralized identity wallet will allow this. 
However, like any new form of technology, to enjoy mainstream adoption, decentralized identities will need to be underpinned by robust and highly secure authentication methods. It's likely this will require a mix of adaptive authentication methods, such as hardware tokens, biometrics, and PINs. Once this security is assured and consumers feel they can trust this new form of identity management, expect decentralized identities to increase rapidly in popularity. 
The Healthcare Sector is the Most at Risk Industry Moving into 2023 
Will LaSala, Field CTO 
During the pandemic, we know healthcare organizations were forced to quickly digitize, ramping up tech capabilities to meet the needs of patients — namely through virtual appointments and other telehealth offerings. However, in most cases, security was severely neglected – not for convenience, but to continue essential services as the world shut down.  
In 2023, convenience is now a patient demand, hackers understand how to take advantage of such virtual practices, and the industry has yet to widely implement the security measures needed to combat these growing threats. As a result, we've seen massive increases in data breaches coming from all areas of healthcare on a global scale— most notably, Australia's largest health insurance provider, Medibank, suffered a data breach that compromised almost all of its four million customers. There has also been an increase in phishing, social engineering, and ransomware attacks that we expect will continue. 
Looking ahead, there is a balance that must be struck between patient demands, privacy, and lack of human interaction. Security should be considered a must-have and should be interwoven into all the choices application providers are making. Data breaches from a variety of application providers mean threat actors can gain access to a wealth of knowledge and valuable personal identifiable information (PPI). Furthermore, threat actors can now see things like patient trends, patterns, and the way patients interact in social settings (not just the obvious PII, like names and birthdates) meaning threat actors can now create almost impossible-to-identify synthetic identities. Without the correct technology to detect these fakes, these synthetic identities will severely disrupt people's lives and the way we do business. The response to all of this is the increased level of security that must be adopted into the fabric of all our transactions and agreements. 
 
Cross-border Transactions in Europe will Become a Reality 
Michaël Lakhal, Director of Product Management, Product Strategy on cross-border transactions across Europe 
The coming year could finally be the moment we see cross-border transactions become a reality for all of Europe, including the UK. 
Although EU member states gained the legal ability for widespread use of e-signatures in 2016, adoption stalled and today less than 20% of key public services across the European Union (EU) states allow cross-border authentication with e-ID. But this looks set to finally change. By September 2023, all EU member countries must make a digital identity wallet available to every citizen who wants one. 
In short, this will make cross-border e-ID transactions a reality – and although no longer a member of the EU – UK citizens could also benefit from this development. The UK Government would need to put in place a reciprocal agreement, however, with growing economic pressures opening new corridors of trade this is starting to look very likely.  
In addition, advances in identity verification and security arguably make it even easier for these types of cross-border transactions to become a reality. For those living in the UK but with ties to other countries, this will make shopping online and accessing vital public digital services a lot more simpler. For businesses, it will also open additional opportunities for international trade and likely reduce both effort and cost. 
Security is a Pressing Issue for Cryptocurrencies 
Daniel Mcloughlin, Field CTO on security in Web3 
Security is a pressing issue across the broader realm of Web3 and for technologies such as crypto. We are increasingly seeing more sophisticated scams and targeted data attacks rushing to fill this latest frontier of the internet. 
The relative infancy of this space, combined with its rising popularity, means it's susceptible to cyberattacks. Therefore, how will the average person ever accept it as a viable alternative to fiat currency? 
The main thing halting the future of crypto is the regulatory uncertainty and security concerns that surround it. The industry must address these issues that are leading to such frequent hacks and data breaches. Upgrading the Cryptocurrency Security Standard (CCSS) so that it offers a similar level of protection as the Payment Card Industry Data Security Standard (PCI DSS) should be priority number one. The CCSS should offer the same level of comprehensive cover for those trading and transacting with crypto as the PCI DSS does for people making card payments. 
In addition, we need a step change in how we view cybersecurity. Security has previously focused on securing end-to-end processes typically with individuals. Instead, we must focus on securing and authenticating the actual interactions that are happening digitally between people and companies, whatever realm they're in. 
As organizations embrace Web3, authentication and verification techniques will need to evolve to become more sophisticated and stringent. These measures combined will be needed to open the door for mainstream acceptance of crypto, as only then will the industry be able to assure the public their funds are safe from hackers. 
The Key to Employee Loyalty, Engagement, and Productivity: Hybrid Work Optimized for Organic Collaboration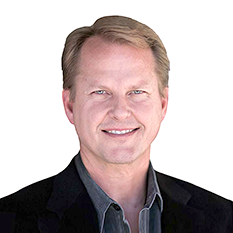 Eric Hanson, Chief Marketing Officer of OneSpan 
In 2023, we need to bring organic collaboration back. Hybrid work isn't going anywhere and giving teams control over how they collaborate, including opportunities for social interaction as a complement for project collaboration, will be a critical element for success in the next wave of professional and organizational growth.  
When I think about organizations that have struggled to embrace hybrid work, in many cases, it has to do with how they set their employees up for success. Organizations need to avoid putting employees, especially new talent, on an island. In this new world of work, it is easy for individuals to feel isolated. Take recent college grads, for instance. As they enter the workforce for the first time, they shouldn't be limited to video for interaction with their co-workers as this will slow their onboarding and integration into the fabric of their company. Hybrid work is exactly that – a mix of in-person and virtual work and when optimized to develop team chemistry, it's a game changer. It's taking the best of both worlds and combining them to create a work culture that promotes high productivity, motivation, and ultimately a better connection between talent and the organization. 
Organizations and their leaders must be thoughtful and make a conscious effort to get to know their employees on a deeper level. This will require a commitment to providing both virtual and in-person experiences that feel natural and create value for the individual employee, enabling opportunities for organic team ideation and innovation.  
This means leaders must understand what motivates talent across their teams and be empowered to create a hybrid means of working together that optimizes collaborative potential and enables teams to gel… as a team. Rather than taking a one-size-fits-all approach, organizations can take a tailored approach, creating environments and identifying locations where functional teams can gather thoughtfully. This approach not only prevents employees from feeling isolated but also helps teams to develop proper synergy which will contribute to employee engagement and development as well as fuel organizational success. 
The Continued Widening of the Cybersecurity Talent Gap 
Caroline Vignollet, SVP of R&D 
We're starting to accept the cybersecurity talent gap as an ongoing challenge, and this will continue into the new year as we struggle as an industry to encourage younger generations to enter the field. Cybersecurity education is pivotal, and while we see more universities develop cyber courses, it still remains very small in comparison to the critical challenges organizations face daily. For this new generation to be successful, universities must expand cyber education and provide real hands-on cyber training, not just theoretical training.  
Of course, companies must also take training into their own hands. We must train all employees, as that is truly the best way to combat an expanding threat landscape. Every person in an organization plays a role – even if it's just increasing awareness around phishing emails and avoiding insecure links.  
Beyond training, organizations must also work to better support their cyber teams. Having the right motivated team in place helps employees feel reassured, empowered, and excited about their careers. As companies and leaders, we have a responsibility to create safe environments for our people and make this known to anyone interested in the field. Creating a safe work environment promotes more open conversations during times of burnout and empowers better teamwork. In fact, one of the most important KPIs to look for within employee engagement surveys is whether employees feel comfortable talking to leadership - it's the strongest way to avoid burnout as this widening talent gap continues into 2023. 
Final Thoughts: 2023 Is the Time to Make Bold Moves for Digital Agreements 
Yesterday's commoditized legacy solutions are not up to the task of Web3 realities. Given the seismic changes to how everyday business is done, enterprises need a partner with the relevant capabilities to protect agreement integrity and enable the organization to move forward confidently. Find an ally that integrates best-in-class security solutions into modern digital agreement technology and equip your organization with a true, secure, end-to-end solution.