The eSignLive Summer '17 Release Roundup
Sunny days, warmer weather and barbecue season – summer is finally here! As we all gear up for the season ahead, eSignLive has been hard at work to bring together new and exciting product capabilities in the last quarter as part of the eSignLive Summer '17 Release. This release includes a number of features and enhancements to help you further leverage eSignLive e-signatures across your organization.   Here's the latest and greatest from the Summer '17 Release:   Control document visibility from the web app Document visibility gives you the power to control document access by designating who can see and sign documents in a transaction without having to create separate transactions for each recipient. You can access this feature in the web app or via our API. Watch the video to see how you can use the Document Visibility feature for your e-contracting processes.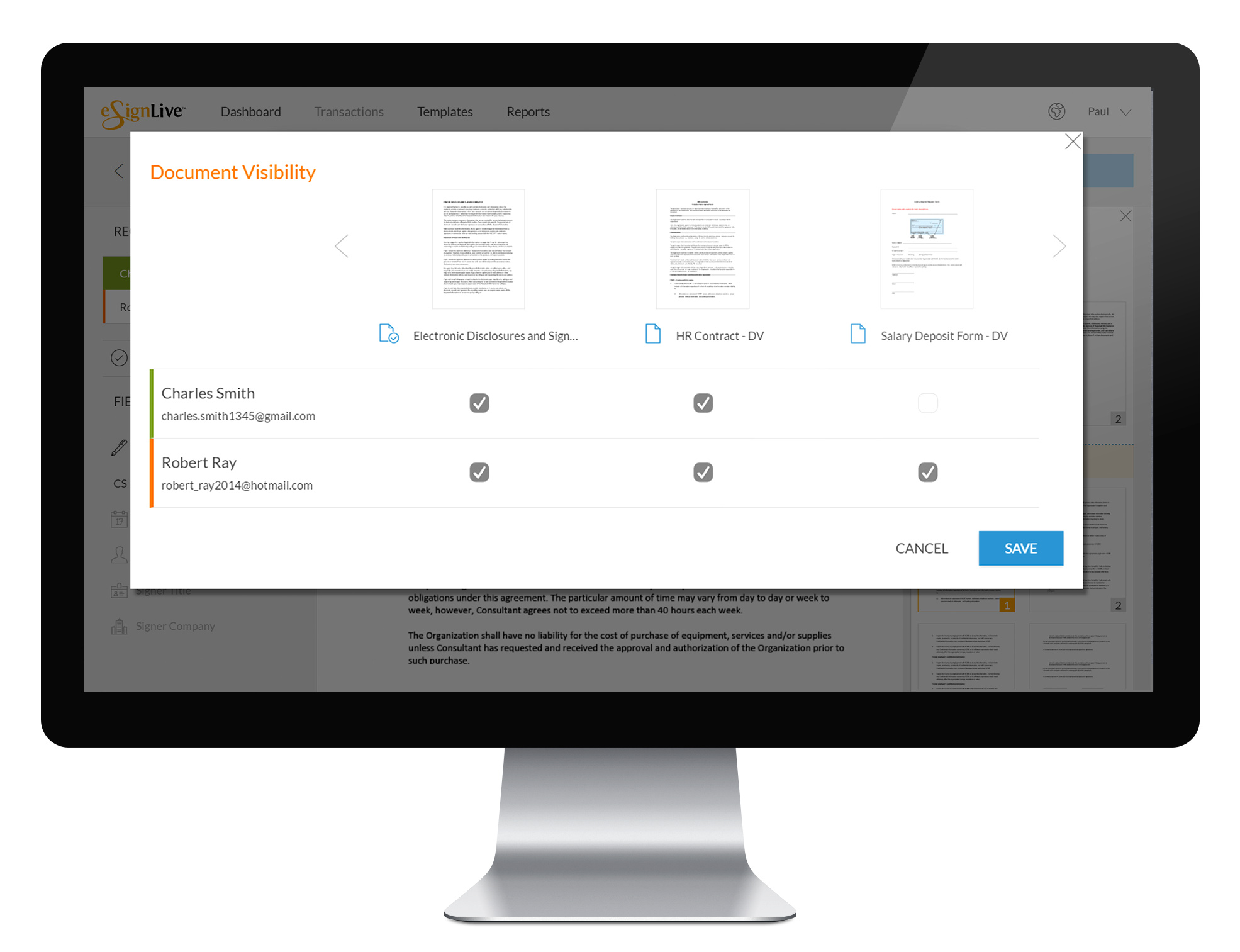 Add robust multi-factor authentication to mitigate risk in a faceless environment With the increased frequency of data breaches and fraud, organizations want to know whom they are transacting with. eSignLive integrates with VASCO's DIGIPASS line of multi-factor authentication solutions to support strong authentication with one-time passwords (OTP) and/or visual cryptograms at the time of signing. Now organizations can have peace-of mind by validating the identity of signers and authorize the approval of each document in the transaction. Download our authentication white paper to learn how to leverage multi-factor authentication as part of your e-signature processes.   Automate your organization's sales processes with just one click In our latest release of eSignLive for Microsoft Dynamics CRM, our add-on now supports both Dynamics 365 and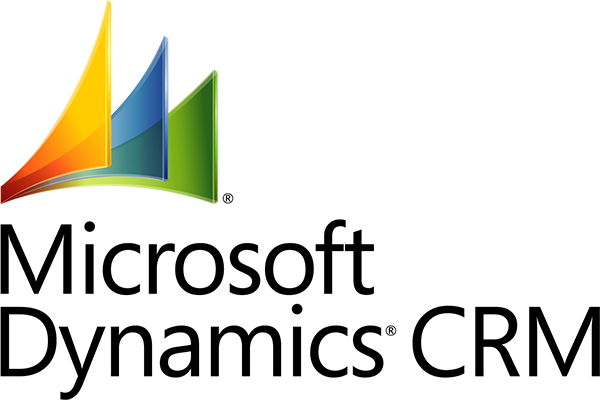 on-premises versions of Microsoft Dynamics CRM 2016. What's more, users can use custom buttons to automate their organization's sales processes and send contracts with just one click.   eSignLive also offers other apps and connectors to help you get up and running quickly with e-signatures in applications you already use. Learn more about our growing list of available apps and connectors.   Send and sign transactions on the go with the eSignLive mobile app The eSignLive mobile app for iOS includes cool features such as transaction synchronization for sending and signing transactions offline. In our latest release of the mobile app, we extended our offline capabilities to include the use of templates. Now you can send templates from the app while offline without worrying about your Wi-Fi signal. Read more about offline templates in our blog. Download our iOS app from the App Store – and if you're already an eSignLive client, just use your credentials to start sending and signing on the go!   We're also excited to announce that our Android app is coming soon! Users can soon send and sign transactions on the go from their Android smartphones and tablets!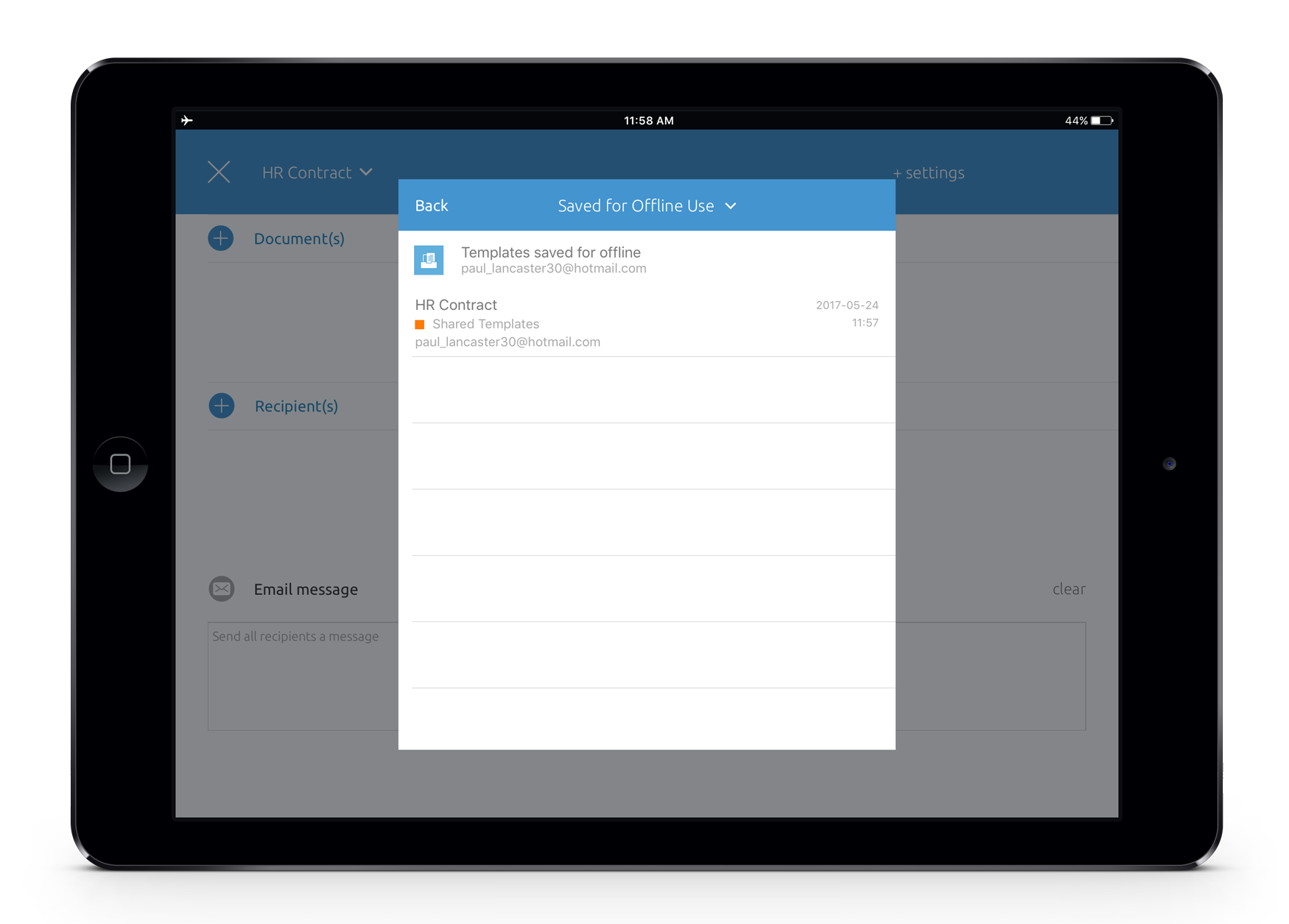 If you missed our webcast, you can watch the eSignLive Summer '17 webcast to learn more about the powerful enhancements and features as part of this release.